Trent Alexander-Arnold and other England youngsters picked on form, says Gareth Southgate
By Mark Crellin
Last Updated: 21/05/18 10:42am
England manager Gareth Southgate says uncapped Liverpool right-back Trent Alexander-Arnold "ticked all the criteria" he was looking for when picking the World Cup squad.
Southgate has named a youthful squad for this summer's tournament in Russia but insisted he had picked players on form and because they are the best in their positions.
The 19-year-old Alexander-Arnold has been very impressive for Liverpool this season and, having been named in the 23-man squad, he is set to vie with incumbent Kieran Trippier for the position on the right of the England defence.
"Trent's the next best English full-back in the league," said Southgate.
"His performances have been excellent.
"He's shown, in games of real pressure, the personality and the ability to cope with that.
"He's had an extended run in a team where the expectation is high. He looks like he'll be playing in a Champions League final and is a player I know.
"I went to America with him two or three years ago with our U17s. He trained with us last month, no problem.
"There are some other younger players that aren't quite ready to be with us, but he's ticked all the criteria we feel we need."
Southgate was asked if he was gambling by taking such an inexperienced squad - for example, goalkeepers Jack Butland, Jordan Pickford and Nick Pope have won just nine caps between them.
But the manager said: "They are the best three English goalkeepers we have in the league.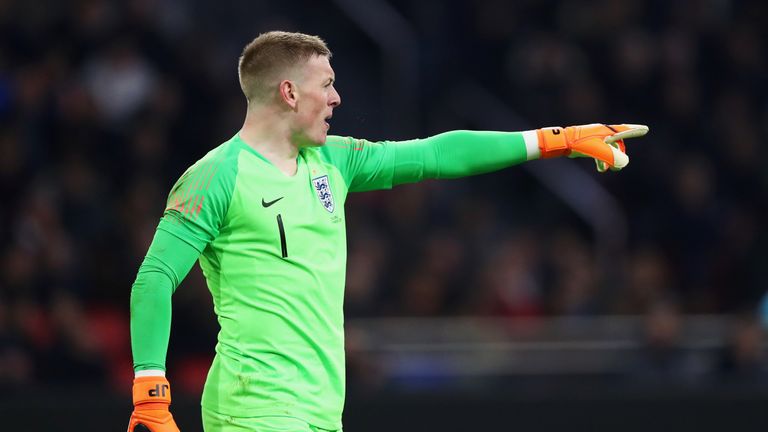 "We are not picking young players because they are young and we are trying to buy ourselves time.
"We believe they are the best in their positions for the way we want to play. With the goalkeepers, they have been the best three.
"OK, maybe it's brave to take players without a number of caps, but we have to give these guys belief.
"We're picking them not because they're young, but because they are the best in their positions. We know they're not the finished article.
"That's where we are at the moment.
"As a country, we pick from 33 per cent (of the Premier League). It is quite a unique situation."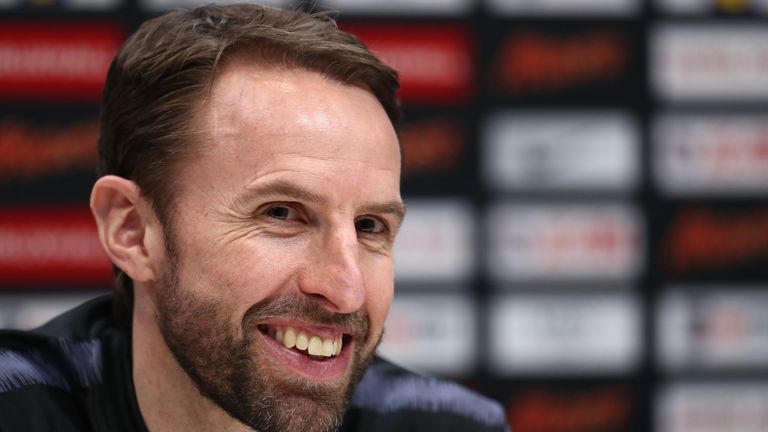 Expectations for England are perhaps lower than for previous big tournaments but Southgate says himself and the squad have no intention of making up the numbers in Russia.
"I don't think when you are involved with England, you can ever write any game or tournament off - that wouldn't be acceptable," said the manager.
"We know teams that win tournaments tend to have a lot more caps than us and have experience of semi-finals and finals. That's what Germany have done over a number of years, what Spain have done.
"This group, we know they lack big-match experience, but we think this is the best group available.
"They're really exciting now and they can be really exciting in the future.
"We don't want to limit what they can do. They're young, hungry, they want to have a go at things, and we've got to enjoy the ride."