Mohamed Salah remains major Liverpool threat, says Roy Hodgson
By Matthew Treadwell
Last Updated: 19/08/18 6:14pm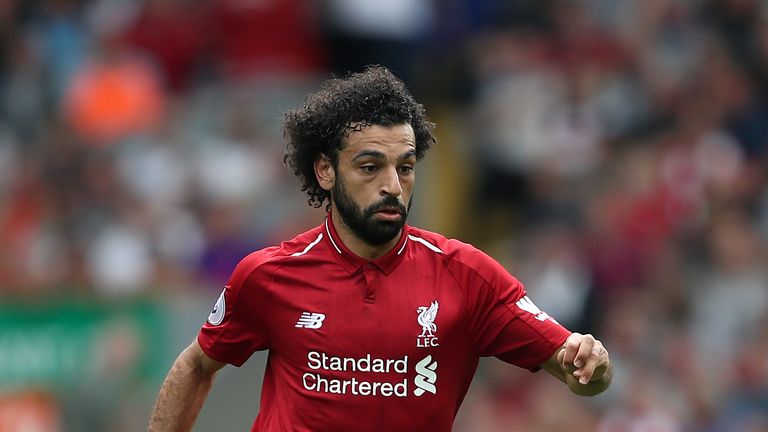 Crystal Palace manager Roy Hodgson is convinced Mohamed Salah will be as much of a goal threat this season as he was in claiming 44 goals for Liverpool in 2017-18.
Palace face Liverpool on Monday night - live on Sky Sports - where nullifying Egypt international Salah will go a long way to determining whether they can get something out of the game.
Salah missed the end of last season after suffering a shoulder injury in their Champions League final defeat to Real Madrid but he returned to fitness to play in two of his country's games at the World Cup, scoring in the 2-1 defeat to Saudi Arabia.
"There's no doubt in my mind that he will be good this season because of the qualities he possesses," said Hodgson.
"But of course for him and his club, people will keep cranking up expectations and that's not a great thing to have to deal with either for the player or the club.
"You're playing against players who cost a lot of money, players who have a very strong pedigree, players whose technical ability is very good, whose physical capacity is good.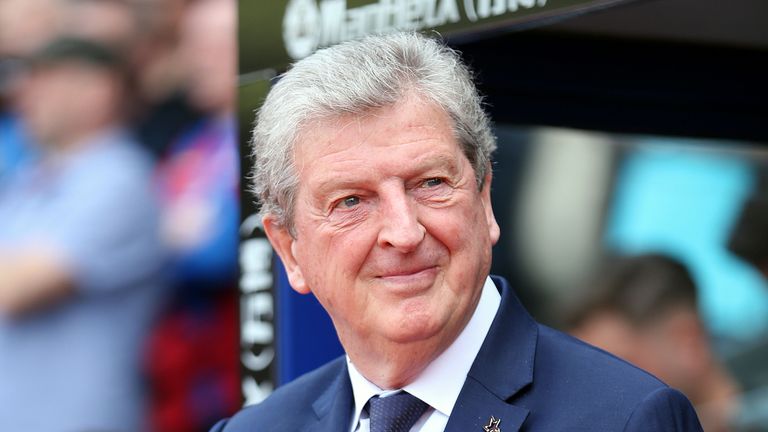 "I don't know that you can necessarily stop them for 90 minutes from getting anywhere near your goal - that might be too strong an objective.
"But we hope we can keep them quiet enough for us to get enough of the ball and cause them enough problems to get a result in the game, it really isn't more complicated than that."
The Eagles began the new season with a 2-0 victory away to Fulham last weekend, while Jurgen Klopp's side thrashed West Ham 4-0 at Anfield.
Former Liverpool manager Hodgson is convinced the Reds have what it takes to push defending champions Manchester City for the Premier League title and says there have been a number of key changes since he was in charge at Anfield for a six-month spell in 2010/11.
"It's a big club. It's a long time since I was there," added Hodgson. "The people who employed me weren't the people who took over the club and have carried it forward.
"It was a very different Liverpool that I joined to the one we see today, because the one we see today has had a lot of money invested in it.
"We didn't have any money to spend. They've spent a few bob over the last couple of years.
"Liverpool have been good for, say, the last two seasons. They're getting better all the time and last season was a marvellous season for them, reaching the Champions League final.
"This year they are looking, if anything, ready to kick on from that and mount an even stronger challenge in the league."
Watch Crystal Palace v Liverpool on Monday Night Football. Coverage begins on Sky Sports Main Event and Sky Sports Premier League at 7pm.