Liverpool midfielder Fabinho believes he is ready to make his first Premier League appearance after failing to play a single match.
Fabinho signed in the summer for £44m from Monaco and despite playing in all nine pre-season matches, manager Jurgen Klopp has not used him in the Premier League.
He was an unused substitute in the opening Premier League win over West Ham but has failed to feature in the matchday squad in the subsequent three games.


"My start has been good, good adaptation. The pre-season was very good, we had nine friendlies and I played nine,' Fabinho told Brazilian outlet Globo Esporte.
"It was good to play against English teams to see what the rhythm, the intensity and the physique is like. I am adapting to the team's style of play. The more experienced players have helped me, the technical team as well.
"Me and my wife are liking the city, we already have a home. (Roberto) Firmino is being a great guy, his family has given a good support to me and Alisson.
"It's been fine. Having Brazilians in the team helps. Now it's really to make the debut. I'm fine, training well and prepared."
With four wins win from four, Klopp will not be rushing Fabinho in and admitted recently he felt his new signing was not ready for English football.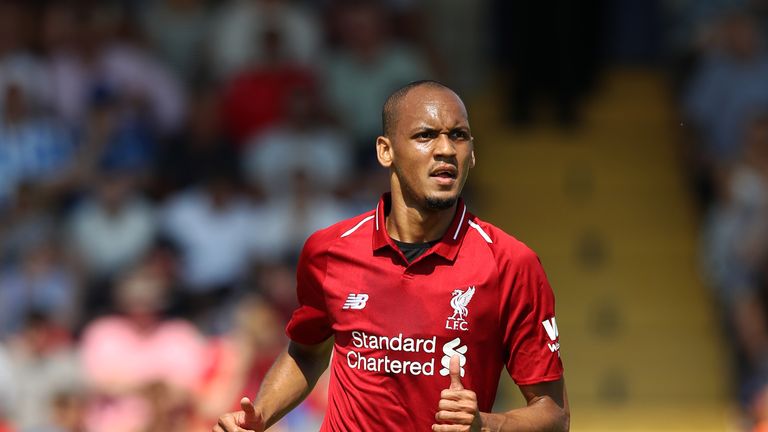 "It is about players understanding the position and who else is available as well - otherwise Fabinho would have been involved in the squad, as he was in the first week," he told Liverpool's official website last week.
"That is it. It is different football to what he is used to but he is improving already with big steps. I can see that in the sessions and that is cool.
"Fabinho is used to playing at a high level in France. It is not about who we play but about how we play. For sure it is not nice for a new player. It never was but it is all fine."