Football Commentator & Columnist
Martin Tyler's stats: Worst Premier League penalty records
Man Utd comebacks, Liverpool clean sheets and more top stats
Last Updated: 09/10/18 11:15am
Who has the worst penalty conversion rate in the Premier League? Which side scored 17 second-half goals in a row? Martin has the stats...
Sky Sports commentator Martin Tyler has the answers to those questions - and don't forget to try his tricky teaser in the video above.
Got a question for Martin? Tweet @SkySportsPL with the hashtag #TylersTeasers and the voice of football could be answering your question next week!
Tyler's starting stat - City's Anfield agony
Manchester City's Anfield agony continued after Riyad Mahrez's penalty miss on Super Sunday. Their record in the Premier League at Anfield reads W1 D6 L15. They did, however, end a run of five consecutive league defeats at Anfield since a 2-2 draw in August 2012 when they were the defending champions.
Their only win came in May 2003 when they won 2-1. That's their only win at Liverpool in the league since December 1981. Their record since that game reads P28 W1 D9 L18.
This was the first time Liverpool have failed to score at home to Man City in the league since a 0-0 draw in August 1986.
Sergio Aguero has still not scored in 10 appearances at Anfield for either Atletico Madrid or Man City. He has still not won there either, drawing four and losing six.
Liverpool are now unbeaten in 25 games at home (W16 D9) in the Premier League since April 2017. Man City have lost only one of their last 26 Premier League away games. That was the 4-3 defeat at Anfield last season.
Liverpool have not conceded in their last nine Premier League home games, which has run 14 hours and one minute. That leads us to our first question…
Tight at the back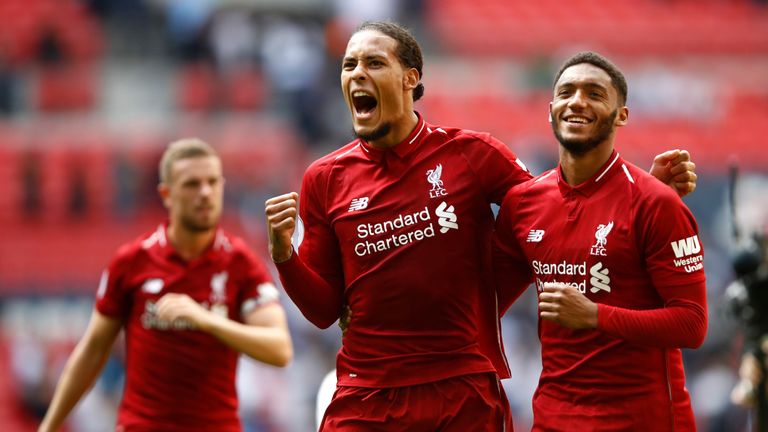 Liverpool have kept nine home clean sheets in a row. Is that a Premier League record? Emma
MARTIN SAYS: The last time Liverpool conceded a league goal at Anfield was when Michail Antonio scored in West Ham's 4-1 defeat there on February 24.
Since then they have kept clean sheets against Newcastle, Watford, Bournemouth, Stoke, Brighton (twice), West Ham, Southampton and Man City.
However, they'll need three more shut-outs to match Manchester United's record of 12 home Premier League games without conceding a goal, which has stood since 1994.
They had clean sheets in the last three home games of the 1993/94 season and then the first nine games of 1994/95 before Nottingham Forest's Stan Collymore ended the streak on December 17, 1994.
Liverpool will need clean sheets at home to Cardiff, Fulham and Everton to match that record - and then they could break Manchester United's record by keeping a clean sheet against… Manchester United in December.
Liverpool have previously kept nine home clean sheets in a row in the Premier League under Rafa Benitez in 2006/07. They were within minutes of a 10th clean sheet on March 3 when John O'Shea scored a last-minute winner at Anfield for Manchester United.
Sloppy spot-kicks
Has anyone got a worse penalty record in the Premier League than Riyad Mahrez? Rob
MARTIN SAYS: Mahrez's miss for Man City against Liverpool means he has failed with five of the 12 Premier League penalties he has taken - which means he has failed with 41.67 per cent of penalties taken.
We asked Opta to look at players to have taken at least 10 Premier League penalties and only one player in the competition's history has a worse record.
That man is Juan Pablo Angel, who failed with five of the 10 penalties he took while at Aston Villa. That's a failure ratio of 50 per cent and includes two failures in one match against Fulham in 2005.
Dwight Yorke and Steed Malbranque have similar records to Mahrez, having failed with four of the 10 penalties they took in the Premier League (40 per cent), while Kevin Phillips failed to score seven of his 18 Premier League penalties (38.89 per cent).
Those who thought - including Pep Guardiola - that Gabriel Jesus should have taken the penalty, should note he has scored only one of his three penalties for Man City. He hit the post at home to Tottenham in December 2017 and had a penalty saved at home to Swansea earlier this year.
David Silva was also on the pitch at the time and had his only Premier League penalty saved by Southampton's Kelvin Davis in August 2012. Even Aguero, who had been substituted, has failed with four of his 26 Premier League penalties (and nine of his 42 Manchester City penalties in all competitions).
Perhaps the player most missed was Ilkay Gundogan, who has scored a penalty at both ends at Wembley - in the Champions League final for Borussia Dortmund against Bayern Munich and for Manchester City against Tottenham last April.
Comeback kings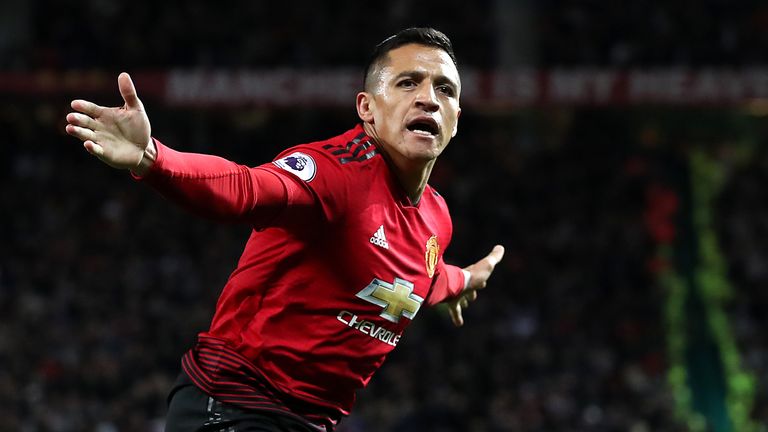 How many times have Manchester United come back from 2-0 down at half-time to win a Premier League game? Luke
MARTIN SAYS: The 3-2 win over Newcastle was the SEVENTH time Manchester United have been two or more goals behind at half-time in a Premier League game and won.
The previous six occasions were:
07/11/1993: Man City 2-3 Man Utd
29/09/2001: Tottenham 3-5 Man Utd
25/04/2009: Man Utd 5-2 Tottenham
25/01/2011: Blackpool 2-3 Man Utd
02/04/2011: West Ham 2-4 Man Utd
07/04/2018: Man City 2-3 Man Utd
No other team has fought back from 2-0 down at half-time in a Premier League game on more than three occasions. Liverpool, Aston Villa and Tottenham have all done it three times each.
Villa did it against Arsenal in 1998, Coventry in 2001 and Southampton in 2005; Liverpool did it against Spurs in 1999, Fulham in 2004 and Man City in 2008; and Spurs did it against Sunderland in 2001, West Ham in 2007 and Arsenal in 2010.
Arsenal, Fulham and Norwich have all fought back from two goals down at half-time to win on two occasions in the Premier League. No other side has done it more than once.
Leaving it late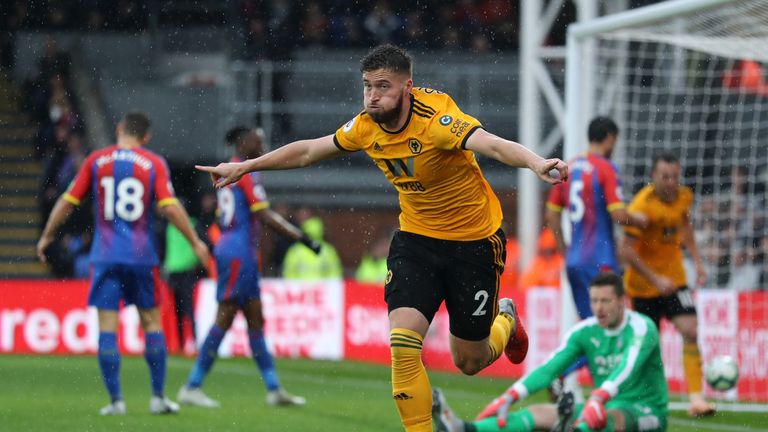 Wolves' last eight PL goals have all come after half-time. Is that a record? Tom
MARTIN SAYS: You're right. Matt Doherty's 54th-minute goal at Crystal Palace followed Ivan Cavaleiro and Johnny v Southampton, Joao Moutinho v Manchester United, Raul Jimenez v Burnley, Adama Traore v West Ham, Willy Boly against Man City and Jimenez against Everton.
In fact, their only first-half goal this season came on the opening day when Ruben Neves scored one minute before half-time against Everton!
However, it's not a Premier League record.
Back in 1993/94, Manchester United scored 17 consecutive Premier League goals in the second half between September and November.
That run stretched eight matches and only ended when Ryan Giggs scored a 30th-minute goal against Norwich.
Manchester United's second-half run
| | | | |
| --- | --- | --- | --- |
| Date | Opposition | Score | Scorers |
| 25/9/93 | Swindon (h) | 4-2 | Kanchelskis (4), Cantona (40), Hughes (51, 90) |
| 2/10/93 | Sheffield Wednesday (a) | 3-2 | Hughes (50, 67), Giggs (70) |
| 16/10/93 | Tottenham (h) | 2-1 | Keane (65), Sharpe (69) |
| 23/10/93 | Everton (a) | 1-0 | Sharpe (53) |
| 30/10/93 | QPR (h) | 2-1 | Cantona (53), Hughes (57) |
| 7/11/93 | Man City (a) | 3-2 | Cantona (52, 78), Keane (87) |
| 20/11/93 | Wimbledon (h) | 3-1 | Pallister (53), Hughes (65), Kanchelskis (80) |
| 27/11/93 | Coventry (a) | 1-0 | Cantona (60) |
Eight is clearly a special number for Wolves… as this weekend they became the first team to name the same starting XI in eight consecutive Premier League matches.