Lorenzo Insigne will not join Liverpool, says Jurgen Klopp
Klopp also confirms Mohamed Salah will be ready to face Huddersfield on Friday, live on Sky Sports, after attending Time 100 Gala
By Joe Shread
Last Updated: 26/04/19 7:44am
Jurgen Klopp insists Liverpool will not sign Lorenzo Insigne, and has predicted the club will have a quiet summer transfer window.
Reports in the British media on Thursday claimed Liverpool were leading the chase for Insigne, with Napoli said to value the Italian forward at £60m.
However, Klopp dismissed the idea, saying: "We will not sign Lorenzo Insigne. He's a very good player, but I guess he has a long-term contract at Napoli and we will not even try."
Klopp then expanded on the club's plans for the summer, explaining: "It's always more difficult [to improve] the better the team gets, but it's a good sign.
"Transfers are not there to excite the people; actually the job is to improve the team. Training is the best way to do it, and if you have to sign somebody, you sign somebody.
"The team is pretty well balanced. Our plans are not for the public. Will it be the biggest transfer window of LFC? No, probably not, but I think you would have been surprised if I'd said yes.
"Our eyes are always open; we always look."
Klopp also confirmed he expects Mohamed Salah to be ready to play for Liverpool against Huddersfield on Friday, live on Sky Sports.
The Egyptian forward was given permission to attend the Time 100 Gala in New York on Tuesday after being named as one of the magazine's most influential people in the world, but Klopp said: "Travelling nowadays is not a problem.
"I'm very proud. People in football, most of the time we don't say really smart things, but Mo is a very smart person. He is very influential as well and he said a couple of really good things.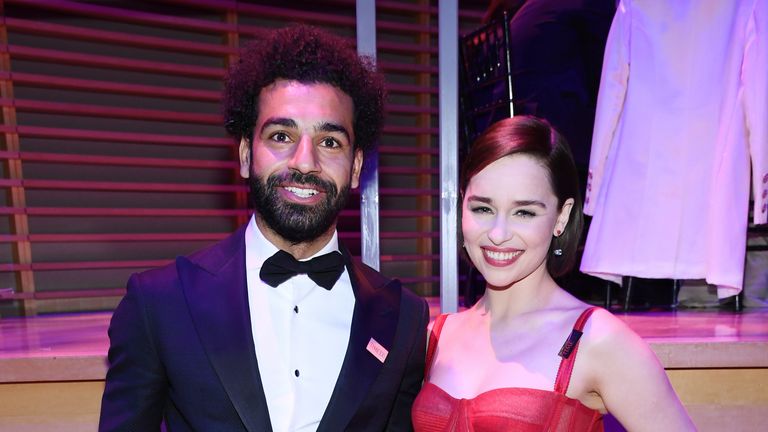 "He hopefully inspired some people to think about a few things. In the world at the moment, it's very important you have a voice like Mo's. It's very important he has an opinion and makes that opinion public.
"Football is not the most important thing in the world and of course he can miss one session. Today he will be in training and everything will be fine again.
"I saw a few pictures - he looked brilliant in his tuxedo. He met a lot of famous people - Mrs Targaryen, she was there as well. If he asked me, maybe I would have joined him - but he didn't!"