Liverpool could finish runner up to Manchester City with a colossal 97 points
Watch Liverpool vs Huddersfield on Friday Night Football live from 7pm; kick-off at 8pm
Last Updated: 26/04/19 7:56pm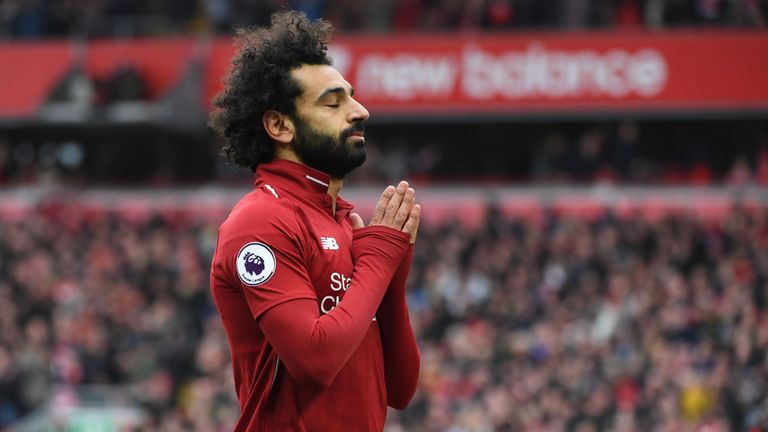 Liverpool could conceivably end the season with 97 points having lost only one game and yet fail to end their 29-year wait for the league title.
It's a statistic that highlights the incredible nature of their title race with Manchester City.
It's more than 50 days since either side dropped a point in the league, with City winning 11 straight since falling to a surprise 2-1 defeat to Newcastle on January 29.
If City win their remaining games, it will be the second-longest run of consecutive wins in a single Premier League season - beaten only by their 18-game winning streak between August and December 2017.
City's 157 goals this season in all competitions is the most by any top-flight team, eclipsing their 156 goals they scored in 2013-14.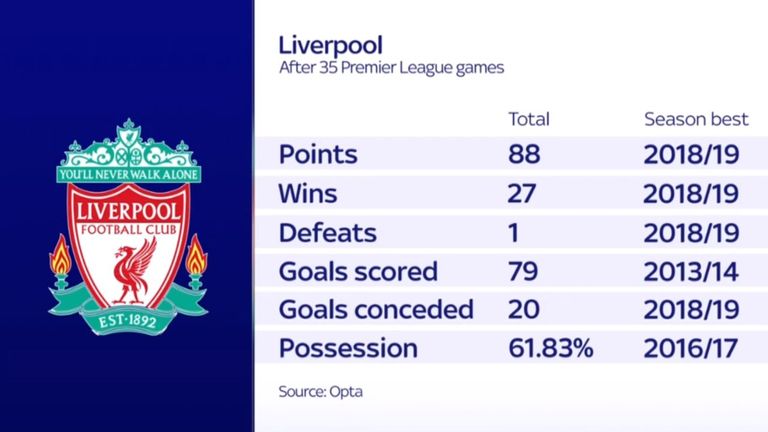 Meanwhile, Liverpool have won six straight since drawing with Everton on March 3. Their only defeat came to City themselves on January 3.
All of which means that with three games still to play, Jurgen Klopp's side already have the 13th-highest Premier League points tally (89) since the league was reduced to 20 teams in 1995. Their current tally of would have been enough to win the title in 14 of the previous Premier League seasons.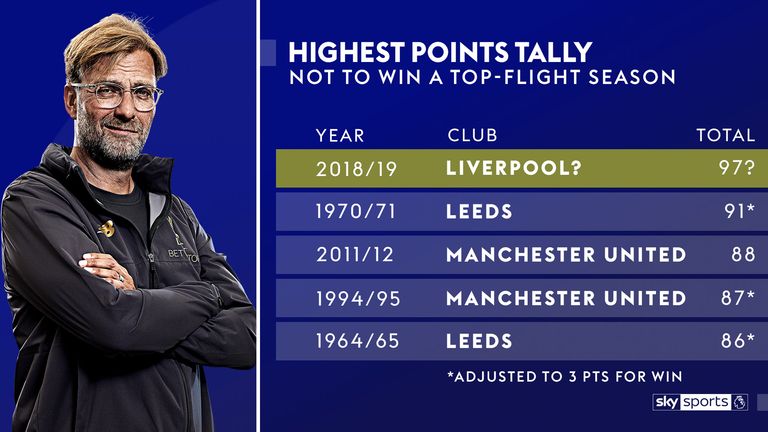 It is their highest tally in the Premier League, beating their previous high of 86 in 2009, when they were beaten to the title by Manchester United.
And whatever happens now, either Liverpool or Manchester City will break the record for the highest points total for a runner-up, set by Manchester United with 89 points in 2011/12, when United lost out to City on goal difference thanks to Sergio Aguero's last-gasp winner against QPR.
But there have been higher marks set in Europe.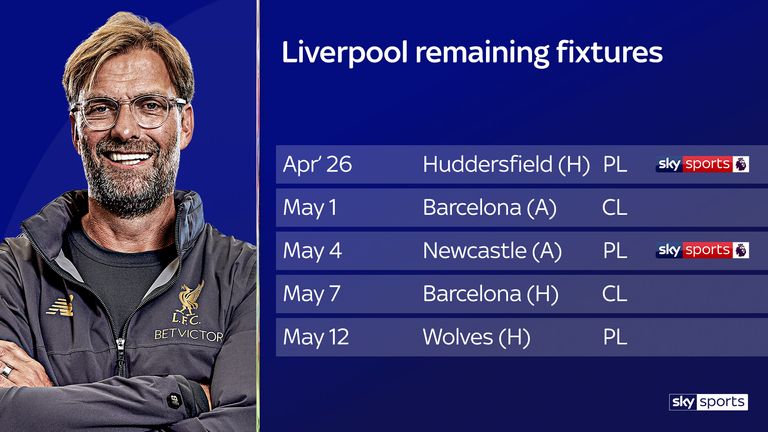 In 2009/10, Ajax recorded 85 points in a 34-game season with a +86 goal difference, but it wasn't enough to beat Steve McClaren's FC Twente to the title.
And last season, Maurizio Sarri's Napoli desperately clung to Juventus for as long as they could only to finish second, four points adrift with 91 points - Napoli's highest-ever points tally in Serie A.
Similarly, Jose Mourinho's first season in charge at Real Madrid in 2010/11 saw them pick up 92 points - and score 102 goals - but still finish four points behind a Barcelona side at the peak of its powers.
And yet that pales compared to the season before, when Manuel Pellegrini was shown the door at the Bernabeu after steering Madrid to a 96-point runner-up finish. Barcelona had amassed 99.
But should Liverpool win all their games and fail to win the league, they would only match the feat of Martin O'Neill's Celtic in 2003, when they finished second on goal difference to Rangers on 97 points.