Liverpool defender Virgil van Dijk has confirmed he will not play for the Netherlands at this summer's European Championships due to injury.
Van Dijk has missed the majority of the season after sustaining an anterior cruciate ligament injury in a challenge with Everton goalkeeper Jordan Pickford during the Merseyside derby on October 17.
The 29-year-old is confident he will be available for Liverpool's pre-season training but told the club's website: "In this latest stage for myself, I have come to a decision that I had to make: would I be involved in the Euros, yes or no?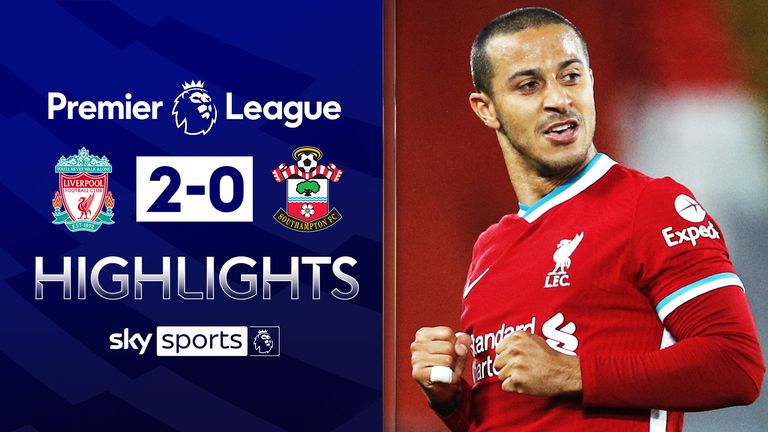 "With everything that is going on, I feel physically it is the right decision that I've decided not to go to the Euros and to go into my last phase of rehab during the off-season. So, the full focus will be on pre-season with the club and that's a realistic goal, so I am looking forward to that.


"Obviously I am very gutted to miss the Euros, to miss the European Championship and leading out my own country there, but things have been like they have and I have to accept it - we all have to accept it. I think the decision to not go is the right decision in the grand scheme of things. It's tough, but I'm at peace with it."
In the absence of van Dijk and several other key first-team players, Liverpool have failed to defend their Premier League title and are currently sixth in the Premier League.
They are seven points off fourth-placed Chelsea in the race for Champions League qualification and Van Dijk accepts it has been a season of frustration at Anfield.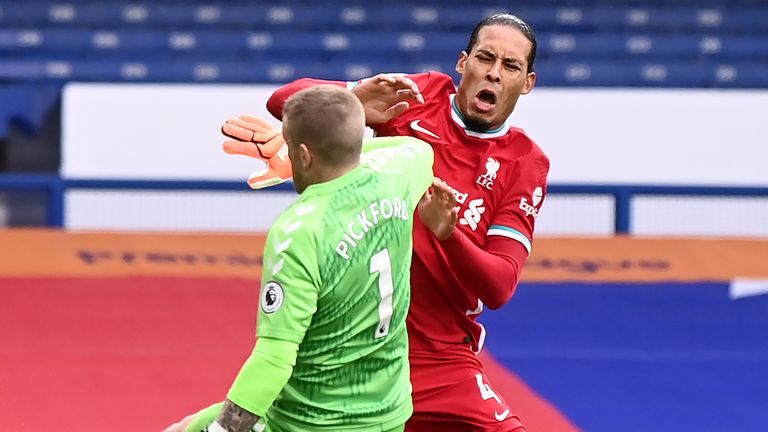 "We all know how the season has gone - and we're not happy with how it's gone," he said. "It's been frustrating for all of us, for all the Liverpool fans.
"With everything that is going on in the world and in the football world as well, personally it has been a very tough year, but I am looking forward to next season.
"I am looking forward to football hopefully with fans and with Holland, we will try to reach the next tournament and hopefully I can lead the boys there for a historical tournament, but we're not there yet. It's going to be a very, very hard but hopefully promising 18 months for club and country."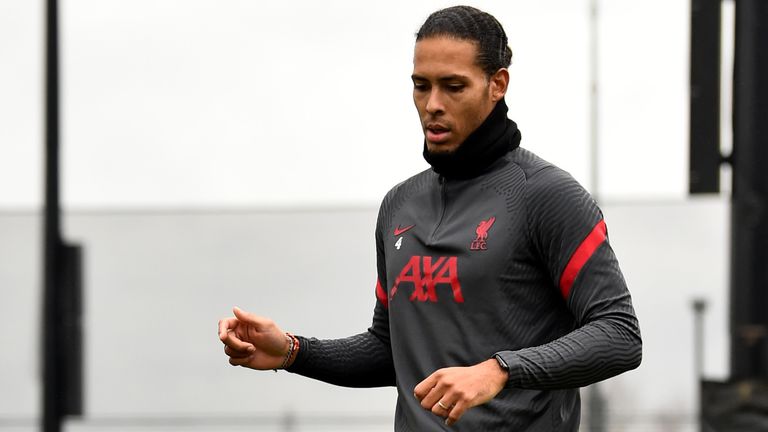 Klopp: Euros were always unlikely for van Dijk
Liverpool manager Jurgen Klopp says Van Dijk never had a chance to make the Euros this summer and there remains a doubt the defender will be fit to return for the Reds' pre-season.
Klopp highlighted the lengthy recovery period for anterior cruciate ligament injuries as the reason for his uncertainty over Van Dijk's return and said the player will absolutely not be risked until he is 100 per cent ready.
"It's one of the most serious injuries you can get and I don't know how it came out that he could be going to the Euros because it's an average of 11 months (rehabilitation) - it happened in October so that would mean September," he said.
"We all hope because it's going really well and the plan is that he will start the pre-season with us but even that is not sure.
"So the Euros were absolutely in the wrong moment. We will not force him to come back, he will be 100 per cent when he comes back and the next big tournament for Holland is coming up. Hopefully he can help them qualify for the World Cup in Qatar but we all have to be patient."
Klopp's Henderson boost for England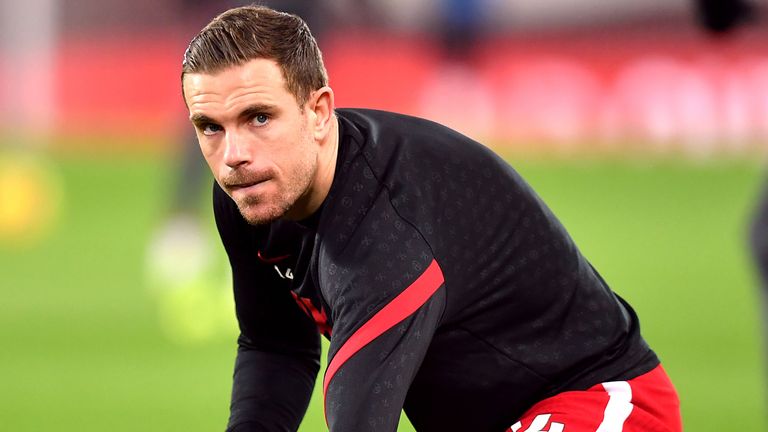 Klopp, however, believes Jordan Henderson has a chance of being fit for England's Euro 2020 campaign this summer - even if he has no chance of playing for Liverpool again this season.
The Liverpool captain has been out since groin surgery in February and while his timescale of recovery will come too late to help the push for a top-four place Klopp expects the midfielder to be ready for international duty if selected by
Gareth Southgate.
"Hendo doesn't play and doesn't train normally with us so that is a decision between Gareth and Hendo but I think there is a chance for sure," said the Liverpool manager.
"Unfortunately not for us but for England. Hendo's not out [of Euro 2020] yet.
"It will probably be around the last week when he will have the chance to train with us but he will have been out too long to play for us.
"He would be completely fit and what makes it really different to all other English players probably, maybe Declan Rice as well, is that he would be properly rested.
"Because the problem all the managers have at the moment is any injury you get now is probably a season-ending one, even when it is not a serious injury.
"But with the tournament coming not too far after it, it could threaten the tournament or a potential [European] final coming up.
"That means Hendo will be rested and has a proper pre-season for the Euros if everything works to plan. He is not out of that."