Pepe Reina's father keen for his son to trade Liverpool for Barcelona
Pepe Reina's father is convinced that his son would relish the opportunity to leave Liverpool for Barcelona.
Last Updated: 22/01/13 8:51am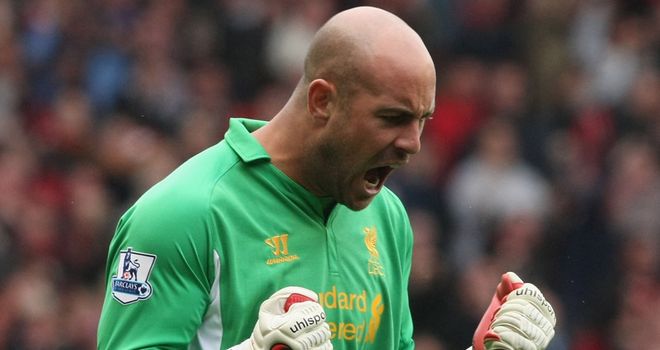 The goalkeeper's father, Miguel, was a Spain international who played more than 100 games for Barca - and he has suggested that the 30-year-old's time at Anfield could be coming to an end.
He told Spanish radio station La Xerxa: "I am absolutely convinced that Pepe would be more than delighted to return to his Barcelona, where they made him into an upstanding man from the time he arrived at the age of 12 until he left.
"I say it publicly: I would be delighted to see Pepe back at Barca, of course I would. What father would not like to see his son at Barca?
"He has already been there but to return would be extraordinary.
"Pepe has shown sufficient proof of the calibre of goalkeeper he is and right now - and sorry for the lack of modesty - he would be up to the task and the ideal keeper for FC Barcelona."
The Catalan giants are looking for a new goalkeeper after Victor Valdes revealed he would not be signing a new contract beyond next season.