Brendan Rodgers to warn Liverpool players about possibility of racist abuse at Zenit
Brendan Rodgers says he will advise his Liverpool players on how to deal with any racist abuse they receive on Thursday.
Last Updated: 13/02/13 8:38pm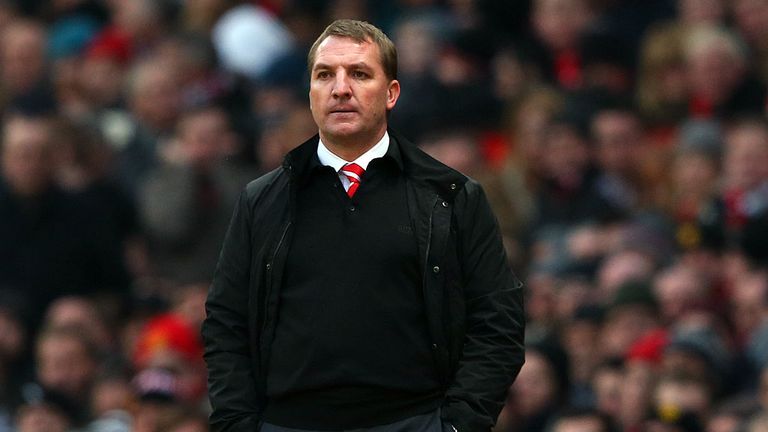 There is concern that Liverpool's black players, England international Glen Johnson and teenagers Andre Wisdom and Raheem Sterling, may be targeted for abuse by Zenit fans.
QPR defender Chris Samba used to play for Anzhi Makhachkala in Russia and says some Zenit supporters "are living in another century".
Asked if he will address the issue in team meetings, Rodgers said: "I will make reference to it because we have players it maybe could affect, but we are here for football.
"We are very hopeful there will be a terrific game and anything that goes on outside the field will be taken care of.
"I know these are players who want to play and Glen is a very experienced, top international player.
"And young Raheem has been through situations like this (in an Under-21 international in Serbia in October) before.
"It is something which will very much unite the players and they will become one group. No-one in life wants to see anyone come under any sort of scrutiny like that.
"You go into the sporting arena and hopefully everyone from football, UEFA, referees and officials will support any player it may affect.
"There is no doubt if there is anything like that, which is untoward, then we as a group will do everything we can to support the player or players. We hope it is a game where the officials and UEFA can take care of all that."
Liverpool are out of the FA Cup and only ninth in the Premier League, so the Europa League has now assumed added importance.
And Rodgers added: "It is a competition we want to do well in, as it is the last cup competition we are involved in.
"We have put a lot of work in during this competition in the early part of this season and I had it in my mind that, when we qualified, we could have a really good go at trying to win this competition."