Premier League: Brendan Rodgers ready for Liverpool's 'barometer' game against Chelsea
Brendan Rodgers has warned Liverpool supporters that the road back to Europe's elite remains a long one.
Last Updated: 21/04/13 3:22pm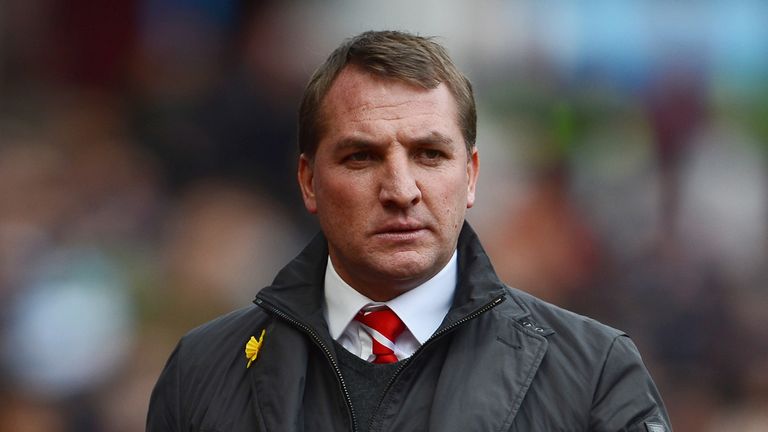 With five games remaining Rodgers' side are only two points shy of last year's final tally for the campaign and are closer to the top four - 10 points behind - than when they finished 17 adrift last May.
But inconsistency has dogged the Reds this term and Rodgers believes the competition Sunday's opponents have faced to seal a top-four place should temper expectations around Anfield.
"I am very hopeful we can meet the challenge going forward and we can try to be a consistent team to get into those top four places," Rodgers said. "But it is a big ask and you only have to look at Chelsea themselves.
"They finished sixth in the league last season and they had a net spend of over £71m in the summer in order to try to get back into that top four.
"When you look at the other teams around that (the top four) it is a big ask for us.
"It is an ongoing process. I've signed here for three years and I would hope from the first day I came in until the final day I leave we will be in a better position.
"But I don't think you can put a timeline on it. Without that lightning bolt of investment you have to build and coach your way towards it and mould the team.
"Unfortunately that doesn't happen overnight but I'm not crying for time, it is just the reality of the club. I would hope during my time here we can go very close to it (regaining Champions League status) if not arrive in there."
Sunday marks Rafael Benitez's first return to Anfield as an opposing manager and Rodgers admits to some sympathy for a man revered by Reds fans but viewed by some Chelsea supporters with disdain.
"It was a difficult job to go into and to be fair he has been very professional in his approach when sometimes the world has seemed to be against him," Rodgers added.
"He is focused on his job and football is his life."