Liverpool new boy Tiago Ilori ready to push for first-team debut
Liverpool defender Tiago Ilori is keen to push for a place in the first team after making his bow for the Under-21s.
Last Updated: 19/09/13 11:45am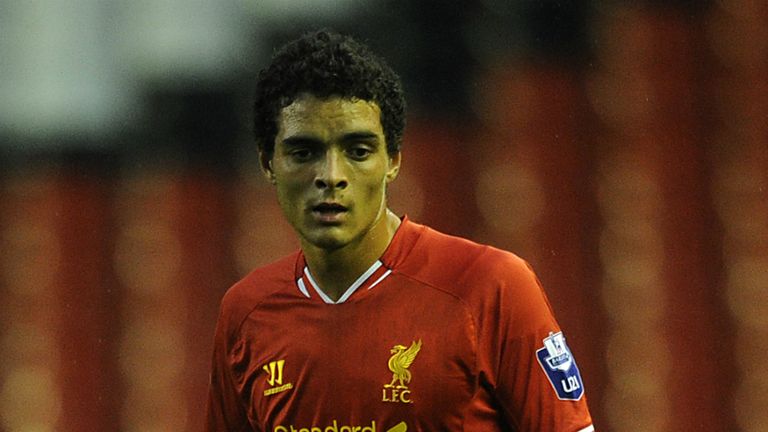 Ilori, who joined Liverpool from Sporting Lisbon on transfer deadline day, made his first appearance in Tuesday's Under-21s win over Sunderland at Anfield.
The 20-year-old is still working his way to full fitness after missing pre-season with a hand injury and he was happy with how his first outing went against Sunderland.
"I loved playing in the game and it was a great win," Ilori told the Liverpool Echo. "I hope I can carry on winning at Anfield. Every player wants to play whether it's in the first team or the reserves.
"I want to get as many minutes as I can. I didn't have a proper pre-season due to injuring my hand but it's good to be back fit now. I'm enjoying it here. Brendan Rodgers seems like a great guy and a great coach. I will do my best for the club."
Ilori, who was born in England before moving to Portugal, admits he rejected offers from several other clubs to make the move to Liverpool.
"This is the best league in the world and it has always been a dream of mine to come and play here," he said.
"It's never easy leaving the country you grew up in but it wasn't that difficult because I knew I was doing what I wanted to do.
"That made it easier. I was aware of a couple of other clubs that were interested but the way Liverpool dealt with it and spoke with me made it an easier choice," added Ilori.
"The club's history played a part but it was more about their approach and the way they dealt with me. I felt that this was the place to be.
"I don't think I'm such a fighter like a typical centre-back, but I can be aggressive when I need to. I like to take the ball out. I'm quick as well."