Brendan Rodgers is "adamant" that Raheem Sterling is staying at Liverpool and insists the youngster will sign a new contract shortly.
Sterling is locked in negotiations over a new deal and has been linked with moves to both Real Madrid and Paris Saint-Germain.
But when asked if he got the impression Sterling wanted to stay at Anfield, the manager told the Daily Mirror: "Yes. Absolutely adamant. I don't think there is anything other than that.
"His agent is a good agent and he understands this is the perfect place for him."
Rodgers is confident a deal will be agreed eventually and added: "It's not a big issue for us. Ian Ayre has spoken with his representatives and he is quite relaxed. The club is dealing with the agent so everything is calm."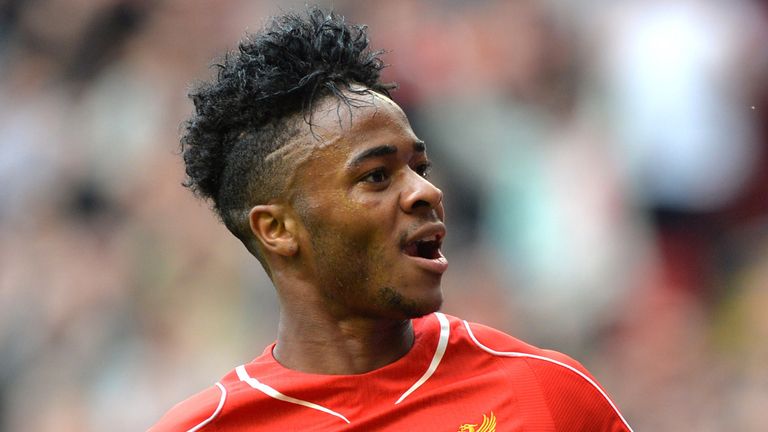 Sterling is right up there as the sort of guy that would end up at Real Madrid or Barcelona.
"The boy is remarkably happy here and there are no secondary thoughts about anything else other than continuing to play for Liverpool.
"Also, to continue with his development because he still has a lot of growth and for that the best place for him to be is here. His representatives respect that and the club respects that. So that will get sorted out in time."
Liverpool have already given the young star one new contract, taking his salary to around £50,000 a week, but they are prepared to offer a new deal that will double that, and will be heavily incentivised to match the £150,000 that Daniel Sturridge now earns after he put pen to paper on a new five-year deal last week.
The Sunday Supplement debated the Sterling contract situation - and Liverpool have to perform on the pitch to keep him, according to the Daily Mail's Martin Samuel.
"Liverpool are vulnerable, there's no doubt about that," Samuel said.
"The word 'transition' was mentioned this week and that is not a word any young player at a football club wants to here. Transition can go either way, it can mean all these players we've bought are going to come together and we'll be good again or it could mean it's going wonky and we don't quite know where it's going.
"Then you've got Real Madrid and a contract won't make the slightest bit of difference to them if they want somebody.
"Liverpool are definitely vulnerable to the two in Spain [Real and Barcelona], they're probably vulnerable to Bayern Munich and they're vulnerable to PSG - and they're even vulnerable in this country if Man City really wanted to come in.
"Rather than the contract issue, it's a problem for Liverpool because they've got to do something to show that they're moving forward again."