Premier League: Alan Curbishley says Brendan Rodgers failed to sign marquee players for Liverpool
Last Updated: 10/11/14 4:58pm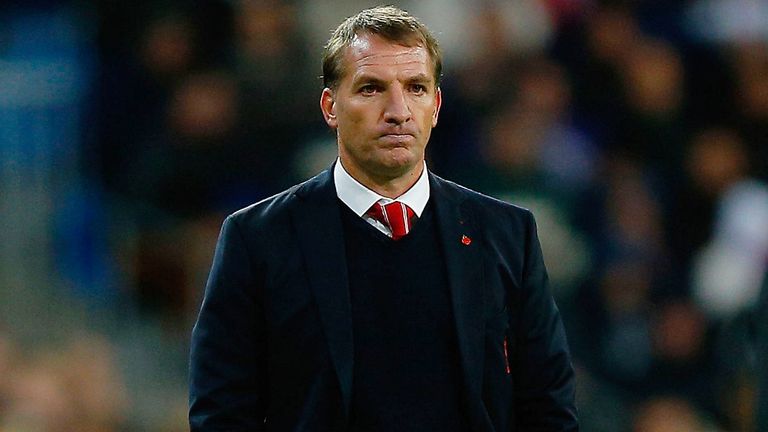 Sky Sports pundit Alan Curbishley believes Brendan Rodgers has paid the price for failing to make marquee signings in the summer.
Rodgers spent £116million on 10 new players in the summer transfer window and Curbishley feels he has signed quantity over quality.
Chelsea had nearly the same net spend as Liverpool in the summer and Jose Mourinho adopted a different strategy to Rodgers.
Curbishley hailed this strategy and said Rodgers now has an unsettled squad, due to the recent influx of signings.
"A lot of managers would have gone another route like Mourinho. Marquee signing up front, marquee signing in midfield, marquee signing at left-back," Alan Curbishley told The Morning View on Sky Sports News HQ.
"Brendan Rodgers decided to spread the money thinly and bring in numbers. He maybe should have been advised to go marquee, marquee, and marquee and bring the players in that were going to do the job.
"Perhaps, bringing in so many players destabilised the squad. Now Brendan has got selection problems.
"There is a lack of confidence there. I think they desperately need to get the results in the Champions League, so that they're still competing in that. In the Premier League they are slowly drifting down, they need results, but they need a settled side."
Curbishley admits he always expected Liverpool to struggle to meet expectations this season without Luis Suarez and Daniel Sturridge suffering continual injury problems.
The two strikers were instrumental in Liverpool's title challenge last campaign and the club have been unable to rely on either player, so far, this term.
The Reds have struggled for firepower upfront and Curbishley added that is a big worry.
"That's got to be a major factor, so many goals and so many assists. I think both of them when they were playing last season upset back fours," he said.
"When they lose two big players like that they have that's a big problem."