Premier League: Former Liverpool striker John Aldridge says Brendan Rodgers faces a big challenge
Last Updated: 12/11/14 3:40pm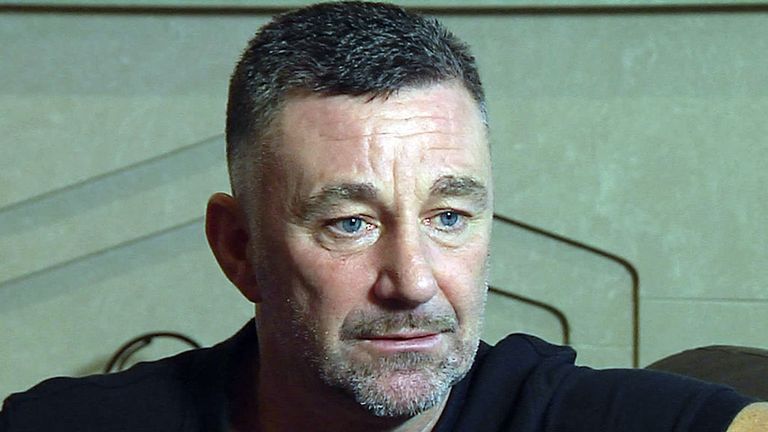 Former Liverpool striker John Aldridge believes Brendan Rodgers has plenty of work to do if they are to qualify for the Champions League next season.
Liverpool, runners-up to champions Manchester City last season, have gone into the international break 11th in the Premier League table after defeats to Chelsea, Real Madrid and Newcastle United. 
And Aldridge told Sky Sports News HQ: "At the moment we're struggling badly. It goes without saying, we're playing like a mid-table team so there's a lot of work to be done.
"We need, it's imperative, on the back of getting into the Champions League this year we attain it again and keep on rebuilding because the best players always want to play in the Champions League.
"Short-term, it's to get Daniel Sturridge back, gain some belief in the team. Confidence is so low defensively, (and) in attack we're not scoring goals. We've three forwards who haven't scored a league goal between them (Mario) Balotelli, (Fabio) Borini and (Rickie) Lambert. Goals win you games and get you points."
Despite his lack of goals, under-fire forward Balotelli was recalled to the Italy squad for two matches.
Antonio Conte's Azzurri face Croatia in Milan in a crucial European Qualifier on Sunday, with the two sides defending 100 per cent records in Group H.
Italy face Albania two days later but Aldridge has been less than impressed with the £16million forward.
He added: "I watched him intently at games and it's not natural to him. He doesn't know where to run, when to run, how to run at times. I think he's used to playing in the hole, (and) he's played right wing at times with Milan.
"What will Brendan do? I'm not too sure, I think he's probably best used, in my opinion, as an impact player between now and January, and assessing it then."