Liverpool manager Brendan Rodgers has shrugged off fresh speculation over Mario Balotelli's future and insisted the Italy striker remains part of his plans.
Balotelli caused controversy earlier in the week with a post on Instagram and was quick to apologise for any offence caused - prompting fresh rumours that Rodgers will use the January transfer window to offload the the 24-year-old, who is still out of action with a hamstring injury.
But Rodgers told a press conference on Thursday: "He's still very much a Liverpool player but he's injured at the moment and there's nothing more to add.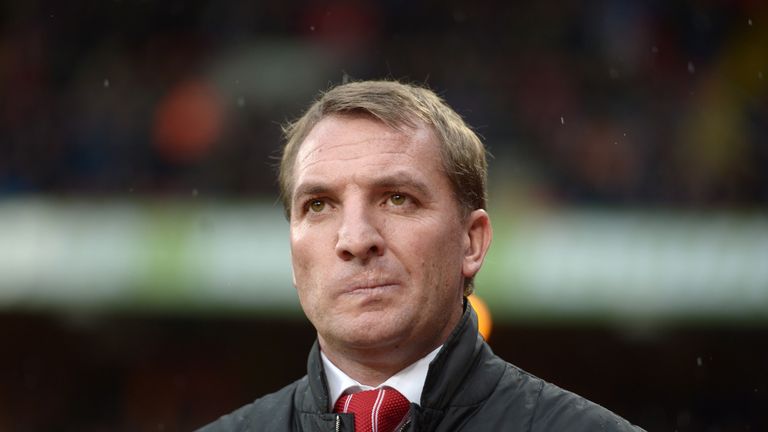 He's still very much a Liverpool player but he's injured at the moment and there's nothing more to add.
"He's not fit to play and my concentration is on players who are fit and available to play and that's my only thinking at the moment.
"He is working with the medical team on a daily basis and I trust the team of people here to look after injuries.
"At this moment in time the team is doing well and whenever he is back fit then we will see where he is at. Hopefully he will be available sooner rather than later."
Rodgers found himself under pressure as the Reds started November with four straight defeats - but Premier League wins over Stoke and Leicester have re-established belief at Anfield ahead of an intimidating run of December fixtures that includes clashes with Manchester United and Arsenal.
The Northern Irishman added: "I said a few weeks ago there is a really exciting period of games for us after the reaction we had to the little period we had, which was disappointing in terms of results and performance.
"Since the Crystal Palace game, the reaction has been excellent. The players have shown the character and we want to keep it going because we've got a little bit of momentum and that brings confidence into the team.
"It releases the pressure a little bit but for me, the players deserve great credit for how they've responded the last three games. When we're at home, we have to be patient but for us it's another opportunity.
"The only focus is on our next game. Of course, you have to plan forward and look at the games down the line but at this moment, the focus is on Sunderland."
Rodgers also received the backing of Liverpool chief executive Ian Ayre, who is adamant the board never considered the manager's position under threat.
Ayre told Sky Sports News HQ: "There was no speculation on our part. Lose a few games and the whole world turns but certainly not within this football club and our fan base.
"The manager has great support, we work as one team, we are all together, nobody's running scared and we are very pleased."