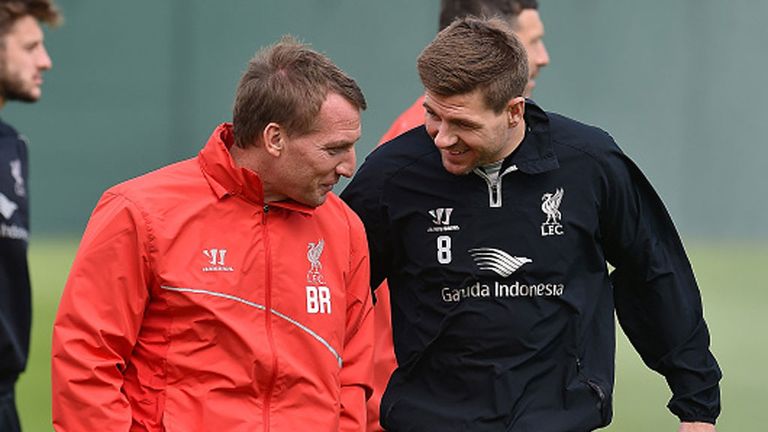 Liverpool manager Brendan Rodgers says he would be privileged to help Steven Gerrard become a football manager and says he would definitely be willing to work with him in the future.
Gerrard, who will make his final Anfield appearance on Saturday Night Football ahead of his summer move to LA Galaxy, has spoken of a desire to go into coaching once he retires.
Gerrard may also hope to be good enough in that side of the game to one day return to his boyhood club.
Rodgers heralded Gerrard as a "symbol" not just for the Merseyside club but for the city of Liverpool itself, and the Reds boss believes he has all the attributed to become a top coach.
Rodgers said: "When his time is over as a player, he would be someone I'd love to have working with me if it's coaching he wants to get into.
"It's certainly something I have addressed with him a number of times. Steven is leaving here as a player, but it's certainly not permanent. The opportunity for him to come back will always be there as long as I'm here.
"I could work with him as a coach and if he wanted to go into management later down the line, I could help him prepare for that.
Rodgers joked: "But hopefully he won't be manager here for a while yet!"
Watch Liverpool v Crystal Palace live on Saturday Night Football on Sky Sports 1 HD from 5pm