Did your favourite Premier League team live up to expectations this weekend?
We've asked Sky Sports Now guests Tony Gale and Tony Cottee to give each side a grade based solely on their 90-minute performance over the weekend.
So how did your team fare? Did they get an A+ or an F, or somewhere in between? Read on to see how your team has been ranked.
Weekend's Premier League results
Tottenham 4-1 Man City
Leicester 2-5 Arsenal
Liverpool 3-2 Aston Villa
Man Utd 3-0 Sunderland
West Ham 2-2 Norwich
Stoke 2-1 Bournemouth
Newcastle 2-2 Chelsea
Watford 0-1 Crystal Palace
Southampton 3-1 Swansea
Tottenham (A+)
Gale says: It's definitely an A+ for Tottenham. They were fast, inventive and the midfield shut Manchester City down at every opportunity. Everything about them was much quicker on the day after a few slow performances. Mauricio Pochettino is getting his ideas over by bringing the kids in because the senior players could not do it.
Arsenal (A)
Cottee says: It was an excellent display from Arsenal. It's no more than an A though because they conceded the two goals. However, it was a great away performance. To score five goals away from home is no mean feat and Alexis Sanchez is back with a hat-trick. Theo Walcott is also looking dangerous and the team is really picking up after a quiet start to the season.
Stoke (A)
Cottee says: Stoke were desperate for the victory so I'm going to grade them with an A. They get that mark because of the importance of the three points. They were down near the bottom and really needed the win. In Marko Arnautovic they have a player who can really make a difference.
Norwich (A)
Gale says: It's not an A+ because they gave away the late goal but they still did plenty to pick up an A. Cameron Jerome could have sewn the game up at 1-0. He had a great chance but should have gone across Adrian with his left-footed shot. The way they kept the ball would have delighted Alex Neil and he will be gutted they didn't get all three points. 
Newcastle (A-)
Cottee says: It could have been so much better for Steve McClaren and Newcastle. They were excellent in the first half, doing everything they hadn't been doing in previous weeks. However, they are still looking for their first win after letting their two-goal lead slip. The reason they are not getting any more than an A- is because of their failure to kill the game off but it was much better from Newcastle. Now they have to do it more consistently.
Manchester United (B+)
Gale says: United may be back on top but they are still not thrilling us. It's still only a B+ for Louis van Gaal's men. I watched Sunderland the week before against Bournemouth and they were the poorest team I've seen this season. It was a victory that was expected for United but they were only one goal up at half-time. They were looking a bit nervy but eventually ran out 3-0 winners.
The plus points are that there was more game time of Anthony Martial and Memphis Depay but for me there are still concerns over the defence. I know David de Gea is back but the back four is still not good enough. How will they cope with the attacking threat of the big boys? We'll see next Sunday when they travel to Arsenal.
Crystal Palace (B+)
Gale says: The game could have gone either way but in the end, Palace had enough to nick it. As I mentioned on Sky Sports Now, Scott Dann should be in the England squad. He's the most underrated defender in the country and is as good as any of the current England centre-backs, including Chris Smalling.
If he was playing in Manchester United colours, there is no doubt he would be in the squad. For me, Palace are solid at the back and have pace in abundance going forward on the counter-attack. They always looked like they were going to nick it because of the game changers they have.
Liverpool (B+)
Gale says: It was a win that was expected. The big plus was obviously Daniel Sturridge's return to goalscoring form with a double. He took his goals exceptionally well and importantly, he has some game time under his belt. There were some negatives though and conceding two to an Aston Villa side that is struggling is one of them.
West Ham (B+)
Gale says: I'll give the Hammers a B+. Their home form is a concern. They've got to work out their tactics at home and having spoken to the backroom staff they did discuss pressing Norwich, but they didn't implement what they did on the training pitch.
They allowed Norwich to get an early goal through Robbie Brady after a mistake from Mark Noble and James Tomkins and after that they allowed the visitors to dictate the game. They kept the ball for about half an hour without West Ham getting in the game. They've got to work out how to put pressure on teams at home. They are alright sitting back away from Upton Park but the crowd expect more from Slaven Bilic and his side. 
Watford (B+)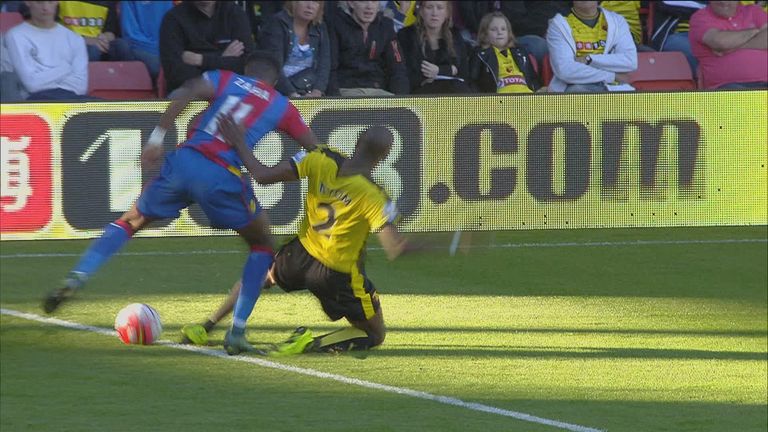 Gale says: I've seen Watford a couple of times at home now. They have not conceded many but they are not finding the back of the net at the other end either. They have got to work out a way of getting the ball to Odion Ighalo and Troy Deeney and that could be by getting it wide. However, when they do get it wide they have not been good enough to capitalise and they have to work on that. The back four and the midfield two are fine but definitely out wide they have to do some work.
Southampton (B)
Cottee says: It's a B for Southampton. They are slowly picking up and it was an important three points for them. They needed them after losing at home to Manchester United the other week. It wasn't a flowing performance as Swansea had decent spells of possession and could have nicked a goal or two. But the main thing was the three points.
Sadio Mane played very well, as did Graziano Pelle and Dusan Tadic. In those three players, they have guys who can cause problems. It's just defensively where they need to sharpen up.
Manchester City (B)
Gale says: They missed key players in David Silva and Vincent Kompany. Kompany was the key miss for me. I don't think Martin Demichelis, Nicolas Otamendi, or Eliaquim Mangala have quite linked together yet. Kompany is the glue. If he doesn't play, they struggle.
Aston Villa (B)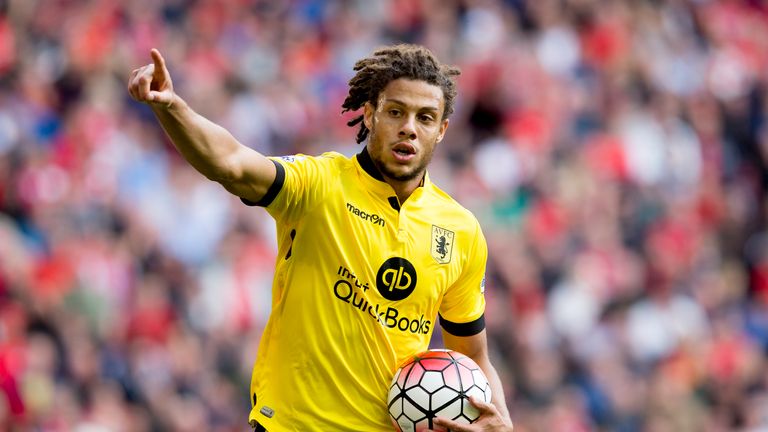 Gale says: It's a B for Villa because they were expected to lose at Anfield. The plus to come out of it was Rudy Gestede. The second goal was a great goal. It was a proper goal. It was a brilliant cross from Jordan Amavi on the left and Gestede got up easily above the defender. He's a huge plus but they've got to work out a way to get more balls to him in the area.
Bournemouth (B)
Cottee says: It's a B for Bournemouth. Obviously they ended up losing the game and you can criticise their poor defending for the second goal. It was a great cross in but it was poor defending from Bournemouth's point of view.
Eddie Howe's side have made a decent start to the season but losing Callum Wilson is a huge blow. Glenn Murray's a good player but he's not Wilson in terms of what he brings to the team. It will be interesting to see how they get on in the next few weeks without the England U21 striker.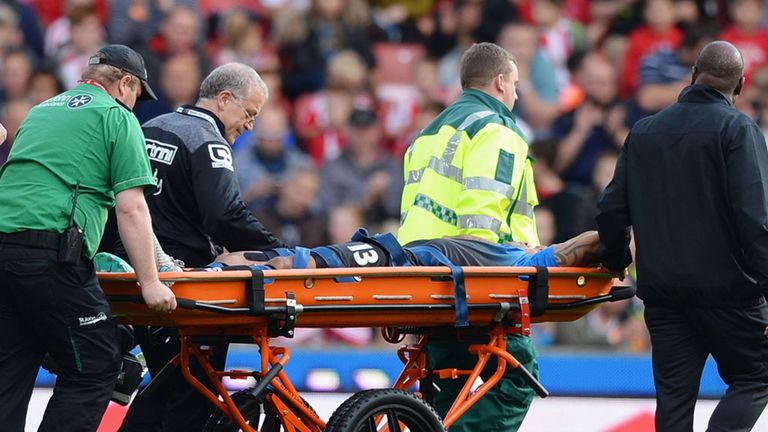 Leicester (B-)
Cottee says: I'm not going to be too harsh on Leicester. It's a B-. There were a lot of positives, including Jamie Vardy's performance. He grabbed another couple of goals to continue his fantastic form but defensively, they have to tighten up. Leicester played their part in what was a brilliant game but you can't entertaining and concede five goals at home. So there were positives but at the back, they have to shut up shop a bit.
Sunderland (C)
Gale says: Sunderland were poor again. Obviously, they weren't expecting to get anything at Old Trafford but if you'd have seen them the week before and the problems they had in central defence with Younes Kaboul and Sebastian Coates, it's bad news for Sunderland. John O'Shea came in against United but Kaboul was still playing and at the moment, he's a liability. Considering they paid £10m for two central defenders, they've got no answers at the back.
Swansea (D)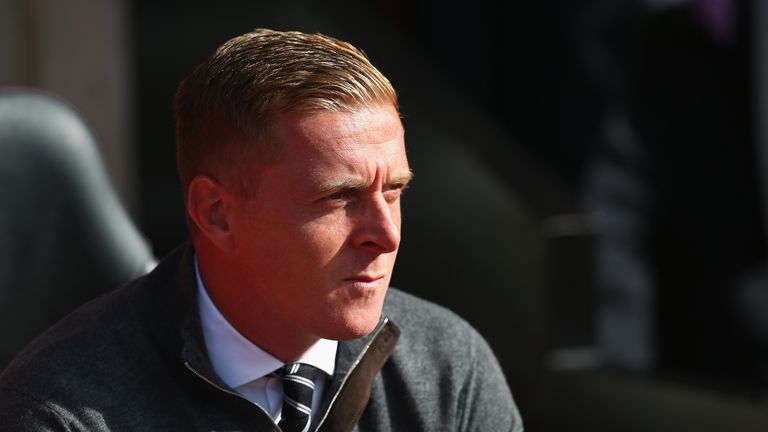 Cottee says: I'm afraid it's a D for Swansea because they were awful. Right from the kick-off, they played the ball back to the goalkeeper, who passed the ball straight out of play for a throw-in. From there, they were very sloppy. They did have good spells of possession, which you would expect from a Garry Monk side, but they never really looked like threatening Southampton. They are on a poor run of form at the moment.
Chelsea (D)
Cottee says: If you are marking Chelsea on the second half, then they probably get a B but if you are looking at the first half, they get an F. Therefore, it's probably somewhere in the middle so I'll give them a D.
To be totally honest, they are just not firing. They cannot expect to compete in the Premier League if they are not going to be at the races in the first half of matches. As Jose Mourinho said, it was an awful first half but credit to them for turning it around in the second half to grab the two goals back. However, they must do better.