Arsene Wenger has revealed he faces an anxious wait to discover the condition of Alexis Sanchez.
Sanchez played twice for Chile during the international break, despite picking up a hip injury in Arsenal's 3-0 win over Manchester United.
The striker is due back in London on Thursday afternoon and Wenger is concerned he might not be ready to face Watford on Saturday Night Football.
"We cannot do a lot about it," Wenger said. "He came off, as you have seen, against Manchester United with a hip problem.
"He wanted to go. We will have to see how he comes back. Of course, it is always a tricky situation because they [Chile] play official qualifiers for the World Cup and he is an important player for them.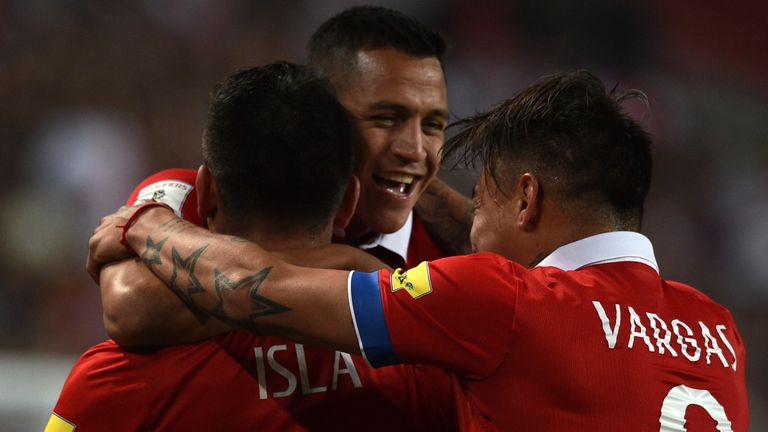 "You know they will use him if they can. He is a guy who wants always to play, so I knew that could be a tricky situation for us."
Wenger also said Chelsea may find it "difficult" to retain their Premier League title although he accepts Jose Mourinho's side -  currently 16th in the table with just eight points from eight games - have the quality to fight their way back into the title race.
Asked who he thought were the contenders for the Premier League title, Wenger said: "The top eight. At the moment, Chelsea is not  in that group - they have some ground to make up.
"But it is difficult to rule anybody out at the  moment even Chelsea. Of course when you have many teams in front of you, it is difficult to catch back but they have the quality."