Petr Cech is set to start Arsenal's Champions League game against Bayern Munich after David Ospina was ruled out.
Ospina was picked for Arsenal's opening two group games in the competition, scoring an own goal in a 3-2 home defeat to Olympiakos that left his side pointless heading into Bayern's visit.
Wenger later clashed with reporters after the selection of his No 2 goalkeeper was repeatedly questioned, but the decision will this week be taken out of his hands.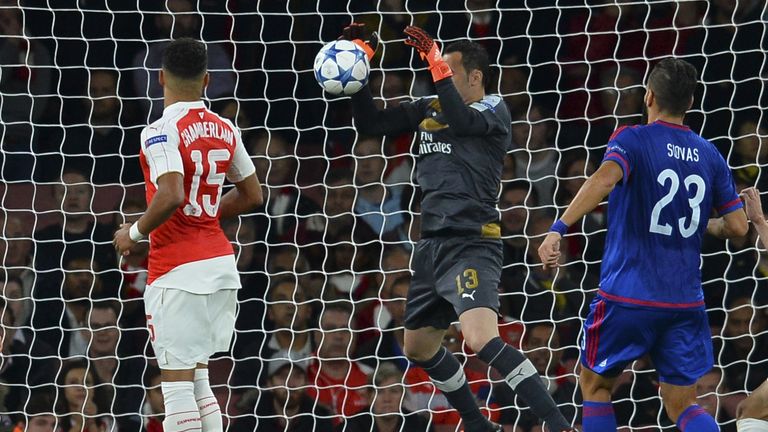 Ospina was missing at Watford at the weekend after reporting back injured from Colombia's World Cup qualifiers.
And Wenger, speaking at his press conference on the eve of the Bayern game, said: "Ospina is out injured. He came back from Colombia with a shoulder problem and he's out."
Arsenal have been knocked out of Europe by Bayern in two of the past three seasons, on each occasion losing a first leg at home before winning one second leg and drawing the other in Munich.
A 2-0 win in 2013 saw them exit the competition on away goals, and Bayern went on to beat Borussia Dortmund in the Wembley final and complete a treble.
Wenger believes that side were the equal of Pep Guardiola's current one, who at the weekend became the first to open a Bundesliga season with nine straight wins.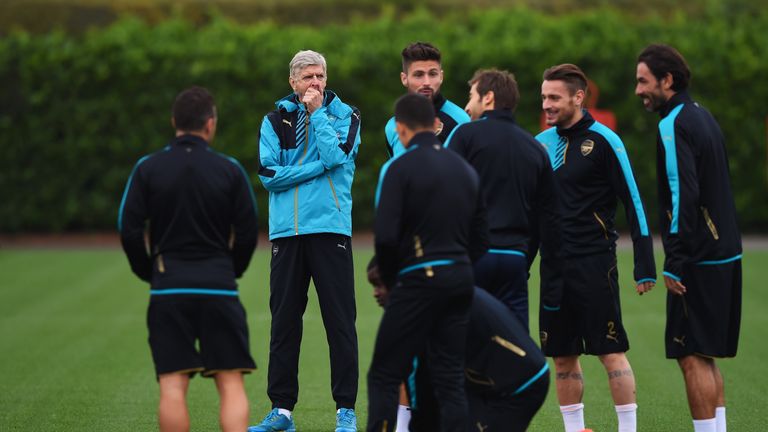 He said: "We've played great Bayern teams at least as good as the one we play tomorrow and beaten them: the one that made the treble with Franck Ribery and Arjen Robben at full power and Bastian Schweinsteiger in midfield."
Only a repeat of that 2013 result will do on Tuesday, according to Wenger, who was asked whether Arsenal need to win one of the two Bayern games if they are to qualify for the knockout stages for the 16th season running.
"Yes, of course," he said. "That's a realistic statement and maybe not realistic enough."
Arsenal are on a good run in the Premier League having scored 11 goals in three straight victories, including a 3-0 home win over potential title rivals Manchester United.
"We have the needed belief and confidence that we are doing something right, so that helps," Wenger said.
"We maybe could be a little suspected of not taking the first two games at the level of not taking the opponent seriously enough, so this time this is not the threat so let's take the positives of our Premier League and as well get the right focus that you get when you play a big opponent.
"Our focus has been much stronger in the Premier League than it has been in Europe and we know in this game the focus needs to be exactly the same than in the Premier League."