Thierry Henry on Theo Walcott, Olivier Giroud & Arsenal's title hopes
Last Updated: 27/10/15 7:11pm
Thierry Henry has delivered his verdict on Arsenal's impressive start to the Premier League season.
Henry was speaking at Sky Studios as part of his work as a Sky Academy Ambassador for Sky Academy Confidence Month and took some time out to share his reflections on his former club's campaign.
He had his say on Theo Walcott, Olivier Giroud, Jack Wilshere, the club's transfer business and their title chances this season, so read on for the views of an Arsenal legend...
Arsenal are joint top of the Premier League. What have you made of their season so far?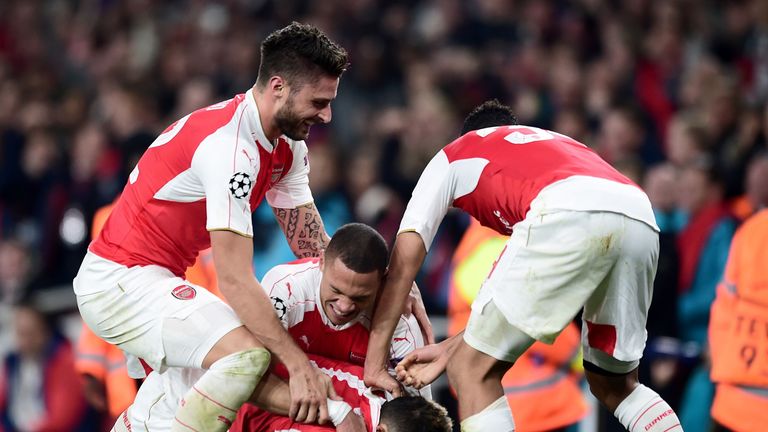 "At the beginning of the season, it wasn't looking like the start they wanted to have. Man City looked to be running away with it, but suddenly they've started to get it together and are performing. The performances against Manchester United and Bayern Munich were great, then they showed they can do it on a daily basis against Everton. It wasn't flamboyant Arsenal, but they still managed to win the game. Can they win the league? I think they can."
How do you assess the squad? What happens if there is an injury to Francis Coquelin?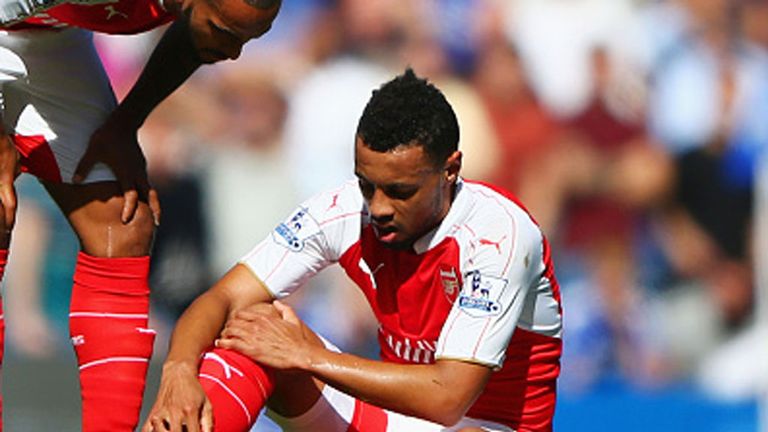 "That's why everyone was calling for Arsene Wenger to go and buy a holding midfielder. He didn't and Mikel Arteta is still there. Is he the same as Coquelin? Not any more, I don't think. Maybe they can get someone in January to back up Coquelin if he gets injured. Having said that, Mathieu Flamini put in an amazing performance away at Tottenham and he showed he can be there."
How impressed have you been with Theo Walcott and Olivier Giroud?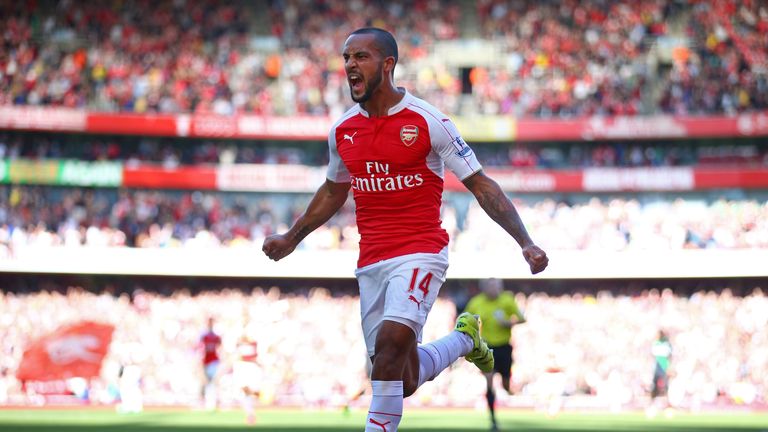 "I was saying that maybe they needed a striker in the summer to help out, but Theo Walcott has emerged as that striker. He is playing ever so well. Now there is competition for the No 9 role - Giroud is no longer on his own as the striker. When Walcott is playing, he's doing his job. When Giroud is playing, he's doing his job. What it does is bring a healthy competition. When I used to play for Arsenal, I knew I had only 60 minutes to perform because there was Dennis Bergkamp, Nwankwo Kanu or Sylvain Wiltord on the bench. I knew I had to perform.
"The difference with Theo Walcott this season is that he's having a run of games. In the past, Arsene Wenger would have played him as a No 9, then put him back on the wing for five or six games, then back on the bench. But he's having a little run now. Giroud is doing the same. You need to have a run of games in order to perform.
"It's OK having the confidence of the manager, who tells you you can do it and backs you up in the press, but at some point the players have to go out there and perform and that's what they're doing. You can finally see Mesut Ozil being more consistent in games, while Santi Cazorla and Alexis Sanchez are doing what they do. Ultimately that's why Arsenal are top of the table - the players you need to drive the team forward are doing it at the moment.
"It's important that Walcott goes out there with the confidence of the manager, but he also needs to go out there and play hard. You can be funny, smile and be a nice guy, but if you don't perform you'll be on the bench or leave the football club."
How much are Arsenal missing Jack Wilshere?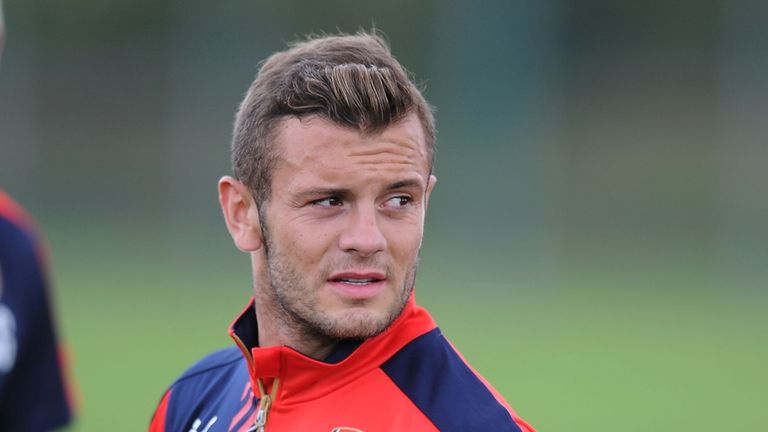 "I actually feel sorry for Jack. He loves Arsenal. He's an Arsenal fan. He's never had a whole season to really see what he can do. We all know he has great potential. Arsenal have a great guy there that could be Arsenal captain for a very long time. Can he be injury free? That's the only thing."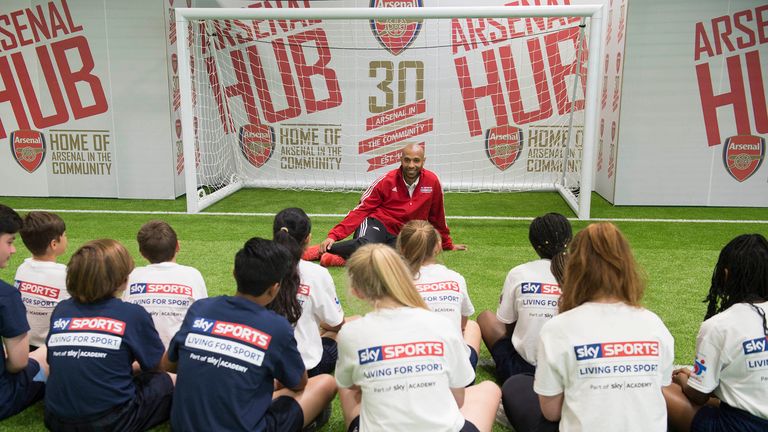 Henry is a Sky Academy Ambassador. Sky Academy Confidence Month runs until the end of October and was launched in a bid to highlight the importance of confidence in young people's development after research showed that one in three young people in the UK are not confident.
As part of the campaign, Sky Academy is showcasing its initiatives, which aim to build practical skills, experience and confidence to unlock the potential of one million young people by 2020.
On Tuesday, together with Sky Sports Living for Sport athlete mentor and England women's football captain Casey Stoney, Thierry is at Sky Studios to set a group of children a number of confidence-boosting challenges.