Arsene Wenger said he will look at buy at least one player in the January transfer window after seeing his Arsenal side stretch their lead at the top of the Premier League with a hard-fought 1-0 win over Newcastle.
Arsenal were far from at their best but moved two points clear of second-placed Leicester City with 18 games remaining thanks to Laurent Koscielny's 72nd-minute goal.
With his squad currently depleted by injuries to the likes of Alexis Sanchez, Santi Cazorla, Jack Wilshere and Mikel Arteta, Wenger acknowledges he must invest to keep Arsenal's bid for a first Premier League title since 2004 on course.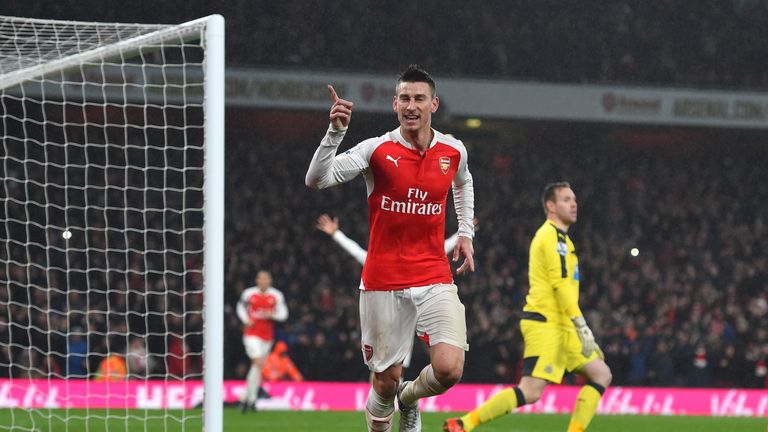 "Ideally, I would like first our injuries to come back. After that, I think at least one [new signing]," Wenger said.
"We have still players with a lack of experience in midfield, like [Calum] Chambers, [Alex] Iwobi, [Jeff] Reine-Adelaide, [Joseph] Willock. They can all play, but at the moment, because there is so much at stake, it is very difficult to get the young players to start, but they have the quality."
Wenger admitted his team had been lucky to beat Newcastle and felt that mental strength had been the key to victory.
"We have shown qualities that are more mental today: organisation, dig deep and wait for your chance and score a goal," Wenger added.
"It tests your team on a different aspect; it tests your team on a mental front rather than a footballing front. It tests more, 'Are you ready to suffer to win a football game when you are not at your best?' That's what we did.
"One thing we could not afford today was to be 1-0 down because we were not good enough to score two goals. That was very important for us; it was vital to stay at 0-0 and hope that we get a goal from somewhere."