Following the death of David Bowie, Arsene Wenger paid tribute to a star not dissimilar to himself, writes Andy Burton...
"I must say, the message he gave to my generation was very important because it was after the Second World War and it was basically - be strong enough to be yourself. That is a very strong message and very important for my generation." - Arsene Wenger on David Bowie, January 11, 2016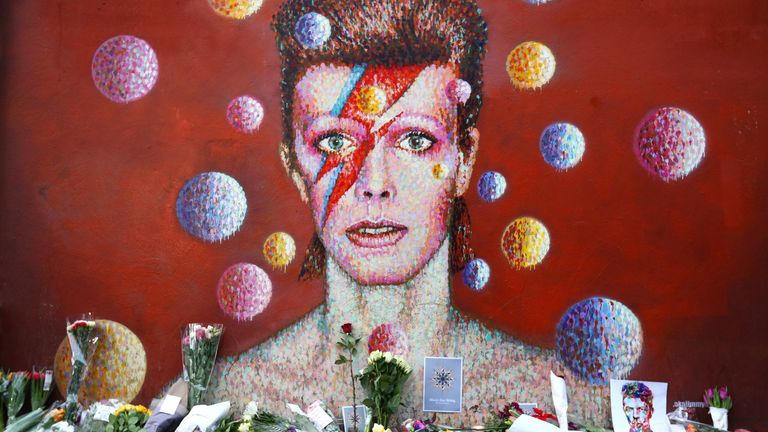 Often there is a fine line between news and sport stories. Sometimes the lines are blurred. If there is one man who you can rely upon to say something intelligent, intuitive and impactful, whatever the occasion or event, it's Arsene Wenger. The Arsenal manager stands alone among his peers in this respect.
In November, after the Paris terror attacks, Arsene told me: "It looks like it's not the end of it. We cannot stop everything. It is more a way of life that is being targeted than any individual community." Before Arsenal's game at Norwich, we joked about 'Black Friday'. "If you have a TV," he explained, "don't buy two more just because they're on sale." It drew parallels with his attitude towards the transfer market. He even admitted he "loved a bargain" - Arsenal fans know this all too well.
Driving to Arsenal's training ground on Monday morning, I was listening to the tributes being paid on the radio to the late great David Bowie, who had passed away overnight. As I flicked around the stations, every single presenter was reflecting on the news - even the sport stations - such was Bowie's status. Music and sport so often go hand in hand and no more so than when Bowie's Heroes filled the air at the Olympic Stadium in 2012 as Team GB entered the opening ceremony. I watched it again on YouTube a moment ago and got goosebumps, just as I did at the time.
Listening to the tributes as I wearily navigated the M25, some of the words used to describe Bowie's legacy resonated with me. Madonna described Bowie as "unique, a genius, a game-changer". "Fearless and creative," said Kanye West. Pharrell Williams called him a "true innovator".
Those words bounced around in my mind as I walked into the press conference room at Arsenal's training base. I spoke to some of my colleagues as we waited for Arsene to arrive. "Don't you think some of what has been said about Bowie applies to Wenger too?" I asked them. "Like Bowie, Arsene has changed the game - his game," I argued. "He was an innovator when he changed the eating habits of Arsenal's old back four to get a little bit more out of them when he first arrived here. His football is creative, and entertaining, even if you're not a fan. He's fearless when he takes on Barcelona and tries to beat them at their own game. Like Bowie, he has his own creative vision, and does things how he wants to do them because he believes in himself. Like Bowie, his most loyal fans would even say, 'he is a genius'". Nobody in the press room argued with me.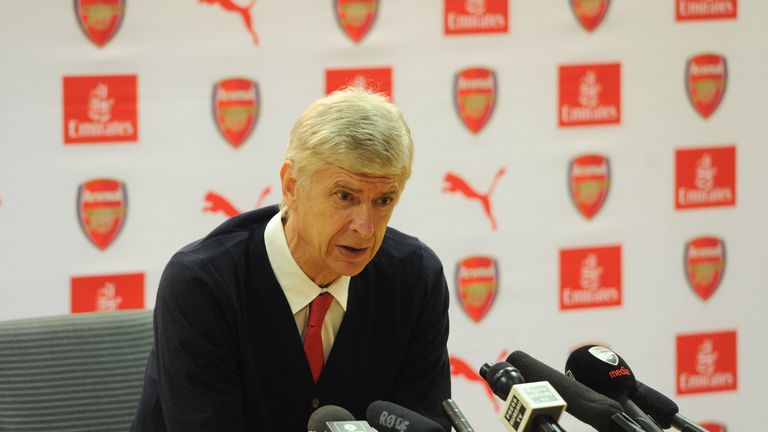 Before too long, Arsene had arrived. So once we had gone through the injury news, the transfer news, and the thoughts on Wednesday's trip to Liverpool (and with the approval of the Arsenal media officer), I asked Wenger about the sad news of Bowie's passing.
His answer could not have been more perfect: "I must say, the message he gave to my generation was very important because it was after the Second World War and it was basically - be strong enough to be yourself. That is a very strong message and very important for my generation."
Arsene Wenger is the only football manager who could answer that question so well. Can you imagine any other manager in the Premier League, or the world in fact, transcending philosophy, history, pop culture, music, sport - heck, even life - like that? It was poignant. It was thought provoking. It was brilliant. It's already my Quote Of The Year for 2016 and we are only 11 days in. But where did such a statement come from?
Wenger grew up near Strasbourg, France, and was born five years after the liberation of the city, post World War Two. Due to its close proximity to the German border, many people from the area were incorporated against their will into the German Army. Many tried to escape, defect, and desert, but couldn't due to the threat of consequences hanging over their families. It took significant time for citizens to recover and move on from the devastation of war, to relax, and as Wenger said, "to be themselves".  
In post-war France, Arsene was a football-obsessed 18-year-old, still searching for his path in life, when David Bowie's self-titled first album was released in 1967. Two years later, Wenger signed to play for AS Mustig, a third-tier team not far from where he grew up. That same summer, Bowie released the iconic album, Space Oddity. Players didn't walk into games with massive headphones on back then - I doubt they even played music in the dressing room. If they did, they probably would have been listening to that album.
At this time, it became clear Wenger's future was as a manager rather than a player - he used to drive over the German border to watch matches and (if his car had a radio) you can imagine him winding down the windows and turning up the volume with Bowie blasting out. Wenger enrolled at the University of Strasbourg in 1971, where he studied economics. That year Hunky Dory was released, the Bowie album so significant Time magazine named it in their "Best 100 Albums Of All Time".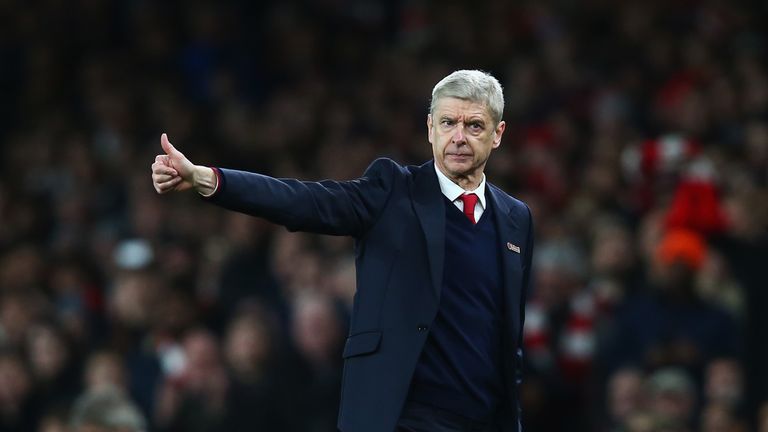 It is possible to punctuate Wenger's life and career with Bowie's music - he recorded his 20th studio album Earthling at the same time Wenger arrived at Highbury, whilst his 2003 album Reality came out just as Arsenal were embarking on their Invincibles season. Just as Bowie's innovative thinking and unique creativity continued to change the music game, so too Wenger began redefining his.
Arsene would be the first to admit he avoids comparisons wherever possible, but I'm not afraid to make one here. Bowie once explained why he turned down a knighthood: "It's not what I spent my life working for," he once said. Before last year's FA Cup Final, Wenger was asked where he kept his medals, and his reply was strikingly similar. "I don't know. I'm not a collection man." Bowie did it not for the money or the glory, but for the love of his art. Wenger does too, and his art is football.
If David Bowie wanted to walk around south London in a dress at the height of the glam rock era, he would ignore the thugs who shouted at him because he was "different". If Arsene Wenger wanted to promote a youngster from the academy rather than sign expensive new players, he would ignore the journalists (myself included) who questioned him because he was "different".  
"Be strong enough to be yourself," Wenger said his generation learnt from Bowie. And now 'the professor' has passed it on to us. Thank you Arsene Wenger. And thank you David Bowie.