Mesut Ozil and Per Mertesacker are Arsenal's leaders, says Arsene Wenger
By Nick Lustig
Last Updated: 24/01/16 12:55am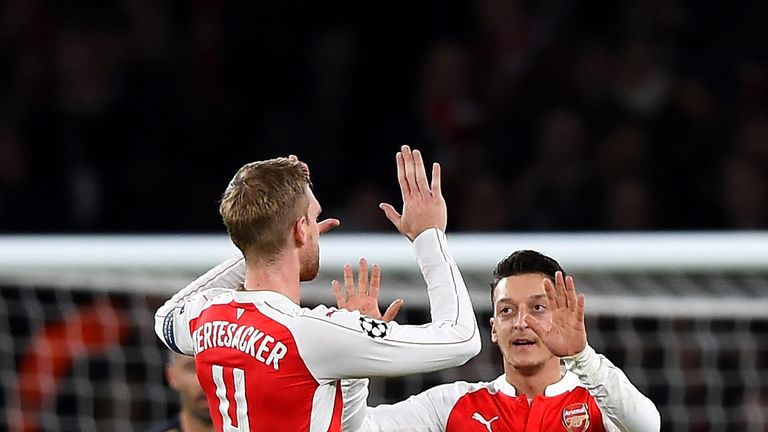 Arsene Wenger has hailed Mesut Ozil and Per Mertesacker as leaders in the Arsenal dressing room.
The Germany World Cup winners are playing a major role in Arsenal's quest to win their first Premier League title since 2004, with Ozil in particular drawing the plaudits for his performances. 
Arsenal welcome Chelsea to the Emirates Stadium on Super Sunday - live on Sky Sports 1 HD from 3.30pm - knowing a victory against their London rivals will see them return to the Premier League summit. 
When asked about Mertesacker being able to unite the dressing room for a title challenge, Wenger said: "He's very important in that.
"He's a very important leader in the dressing room, Per. And a respected one as well, and maintains focus he wants to do well. He's one of the guys who can help us."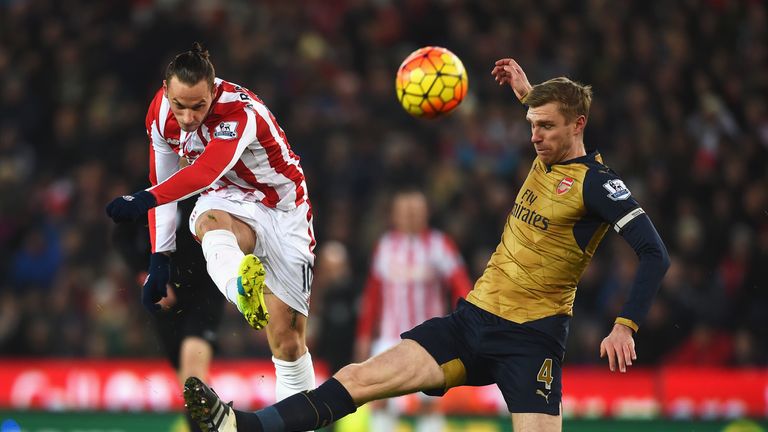 Wenger also revealed club record signing Ozil, who is set to return to the side having missed last weekend's goalless draw with Stoke with a foot problem, has his own means of inspiring the squad in a similar way to Arsenal legend Dennis Bergkamp. 
"He has a big influence," Wenger added. 
"He's not an extrovert, as you know. But you don't win by coincidence and he has won in his career. He's demanding from his partners.
"He's a bit like that (Bergkamp). Not that guy who stands up and speaks too much but every time he says something it is just straight to the point.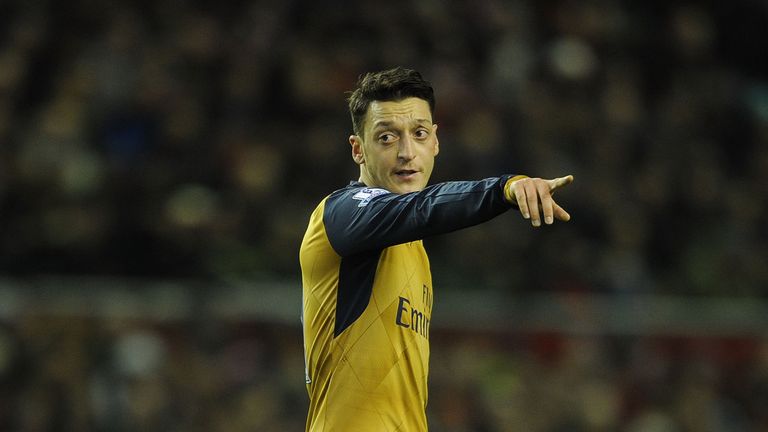 "Experience helps but what will help more than anything is the quality of our performances and I think Sunday is a big one for us on that front.
"What helps is that you know you can do it. But a big part of our team has not done it."
Wenger says his side will need to maintain their strong team spirit to stand any chance of landing their first league crown in 12 years, but insisted they cannot look beyond their clash with Chelsea. 
"We have not to project ourselves too far, we have just to focus on how we can win the next game," Wenger added.
"Sixteen games to go is a long way. Sixteen games in some countries is the championship.
"I believe we have a strong spirit but spirit is a bit like the weather in England. It can change very quickly. And we have to care of that.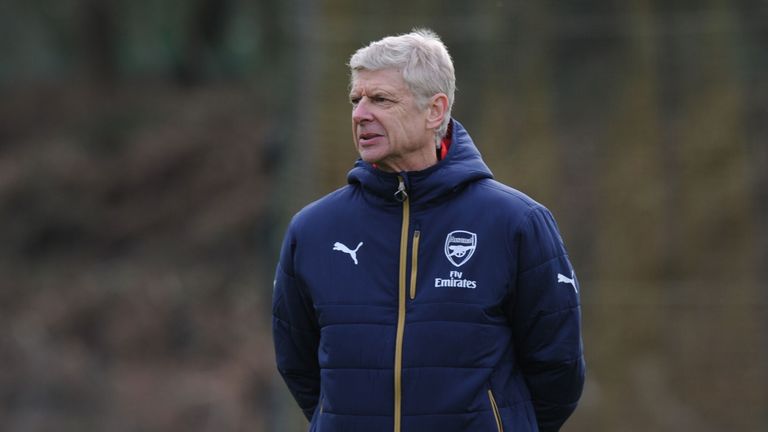 "It is something that is very fragile, to maintain that under pressure, disappointments, injuries.
"That is our task. That's why all the older players have this kind of responsibility to take care of our unity.
"Let's focus on Chelsea and play well. Just focus on the next game."