Mesut Ozil and Mathieu Flamini on Arsenal's trophy hunt, settling in and 'bromance'
By Patrick Davison
Last Updated: 07/02/16 3:54pm
It's no easy thing, persuading Mesut Ozil to do an interview in English, writes Sky Sports' Patrick Davison.
In the two-and-a-half years since he signed for Arsenal, there's been the odd word at the end of post-match interviews but basically, when he's spoken to reporters, it's been in German. And even then, not very often.
But, as I discovered this week, there is a way to his heart - via one man able to persuade him that sitting down for an interview might not be such a bad idea.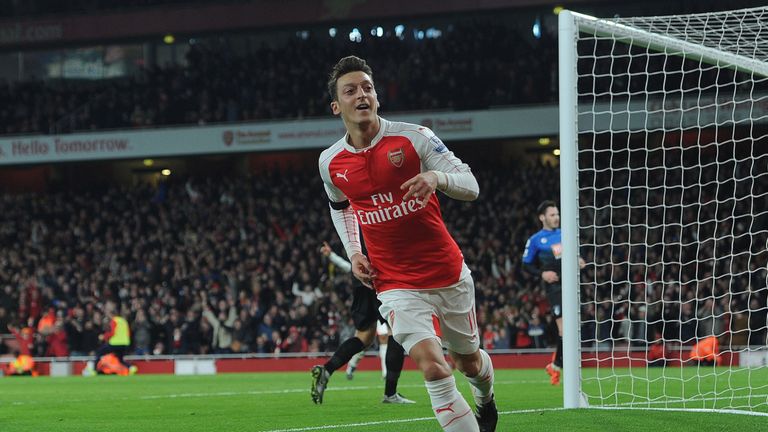 Mathieu Flamini returned to Arsenal in August 2013, as it happened just a few days before Arsene Wenger pulled off one of the deals of his career and brought Ozil to the Emirates.
Flamini made it his job to take the new boy under his wing and their friendship flourished - at the club awards night at the end of last season, they won 'Biggest Bromance'.
In a video announcing the award, Danny Welbeck joked that they were closer than twins, Laurent Koscielny that they followed each other everywhere, and Theo Walcott that they could occasionally be spotted enjoying a candlelit dinner.
The serious side to it is that, after a slow start to his Premier League career, Flamini has helped Ozil settle and look like what he is - one of the best players in the league.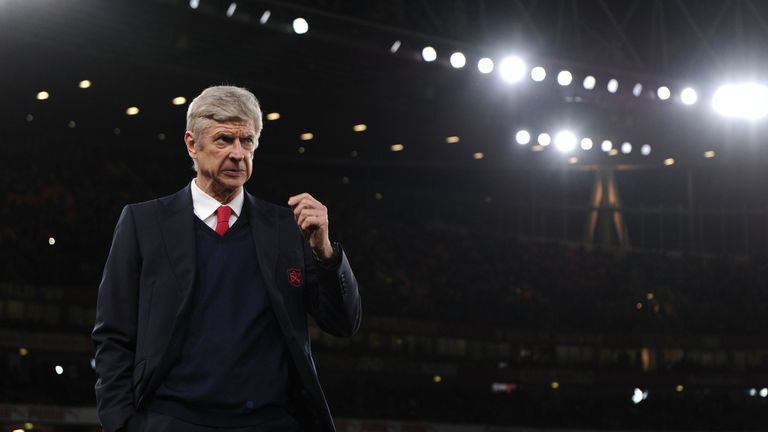 "When you move to a new club and a new country, at the beginning you are a little bit shy. He was the guy, with the German guys, who helped me a lot," says Ozil, who finally agreed to do the interview for this week's Super Sunday - in English - but only if Flamini did it with him.
The French midfielder, now in his seventh season with the Gunners, agreed. He thinks Ozil should do more interviews and show supporters a bit more of what he's really like.
"He's very funny but he's very reserved," says Flamini. "He likes to be with his close friends and his family, it's then that he lets himself go."
That's why he avoids interviews, particularly in this country. He's not arrogant, aloof or anything like that. Rather, as he says, he is shy, not fond of the limelight and thinks, wrongly, that his English isn't very good.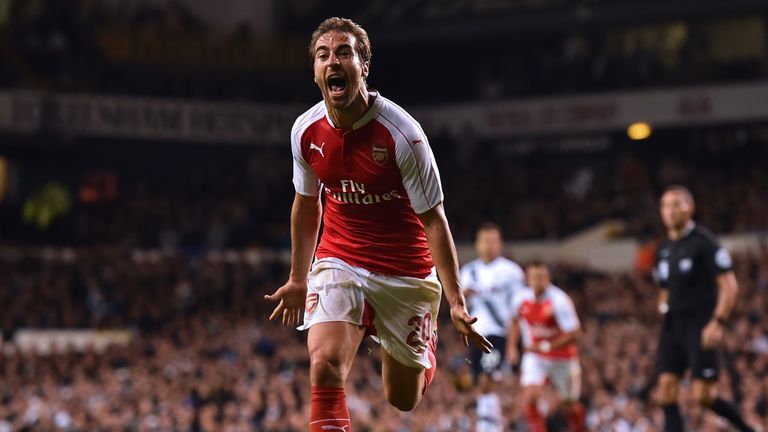 There's much more to him than you might guess. For example, the friendship with Flamini blossomed partly because of the Frenchman's knowledge of the capital.
"I love London," says Ozil, who settled off the pitch in England before he settled on it. "I go to museums, parks, restaurants - all the normal things. [Flamini] is the one who helps me know where to go.
"I'm happy to play for such a big club and happy to live in London."
Often they head into London together. At the training ground, they drive each other on in the gym and stay on after sessions for a little shooting competition they have between themselves.
"He won today [Friday] for the first time in three years," says Ozil, revealing a little of the humour which saw him suggest on Twitter that Flamini was the rightful winner of the Ballon d'Or.
"We like to challenge ourselves," says Flamini, chipping in. "That's why I don't like to be the one to tell him he's a top player. Of course he is and he has done lots already but he can do more.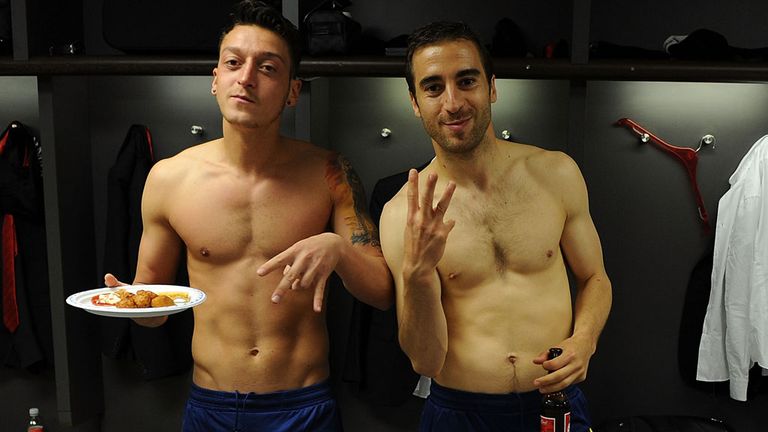 "We are winners, when we talk among ourselves we say: 'Why aim for the sky, when there are footprints on the moon?'"
What would footprints on the moon mean for Arsenal?
"We want to win the title," says Ozil. "And not just the Premier League. We are still in the FA Cup and still in the Champions League. Against Barcelona, it will be difficult, but in football anything is possible."
Interviewing Ozil was enlightening. He has deep interest in culture, a burning ambition and drive not always apparent from his body language and, according to Flamini, he's hugely popular among players and staff.
Sitting down with him was worth the wait. But if Arsenal are to get their faltering title challenge back on track, their main man will have to continue do his talking on the pitch.
Watch Arsenal in Premier League action away to Bournemouth on Super Sunday, live on Sky Sports 1 HD from 12.30pm.