Arsene Wenger believes Arsenal are equipped to beat Liverpool in their opening Premier League match of the season, despite not having a senior centre-back available for selection.

The Gunners kick off their campaign at home on Sunday, live on Sky Sports 1, without the injured duo of Per Mertesacker and Gabriel, while Laurent Koscielny is set to be rested following his international exploits for France at Euro 2016.
Wenger is expected to name an inexperienced partnership of Calum Chambers, 21, and new signing Rob Holding, 20, at centre-half.
However, the 66-year-old Frenchman has backed his youngsters to impress against Jurgen Klopp's side.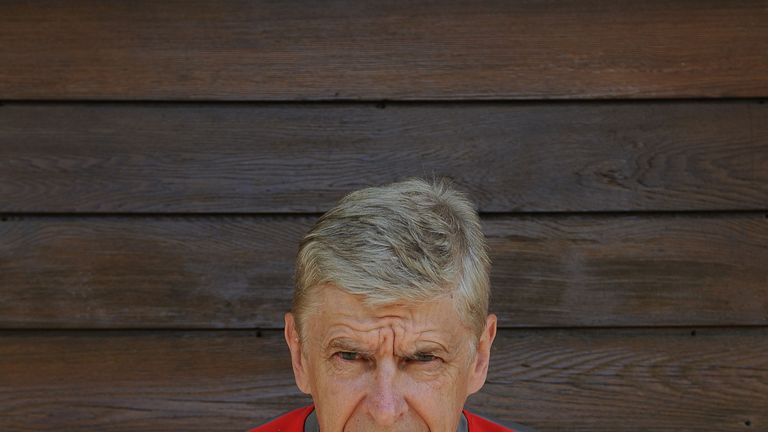 "I have a few options at the back that you have seen in pre-season," Wenger said. "It's basically the players we have available, that are quite young. But they want to do well.
"Rob [Holding] has played in the Championship. That's a good experience for a centre-back, to deal with one level higher."
Wenger also remained hopeful of having Gabriel back earlier than expected, after the Brazilian avoided the need for surgery following his injury against Manchester City last week.
"Mertesacker is out for I believe four months. Gabriel is six to eight weeks. It's a bit better than expected because he doesn't need surgery," said the Gunners boss.
"He's ruptured his ankle ligaments and we thought it could be four months but it's not that long."
Arsenal are currently in talks with Valencia over Germany international Shkodran Mustafi.
Sky sources believe the 24-year-old defender has already agreed to join the Gunners but Wenger admits the deal is unlikely to be completed in time for Sunday's match at the Emirates.
"We have to deal with the game on Sunday with the squad we have available," he said. "We lost basically three centre-backs - Mertesacker, Gabriel and Koscielny, who are not ready and are out of the game.
"I believe we are equipped to do well. We are confident we can do well. Transfer-wise, as soon as we do something, we will inform you."
Valencia are thought to value Mustafi at around £30m and Wenger admitted his frustration at the rising fees English clubs are forced to pay when attempting to sign players from foreign leagues.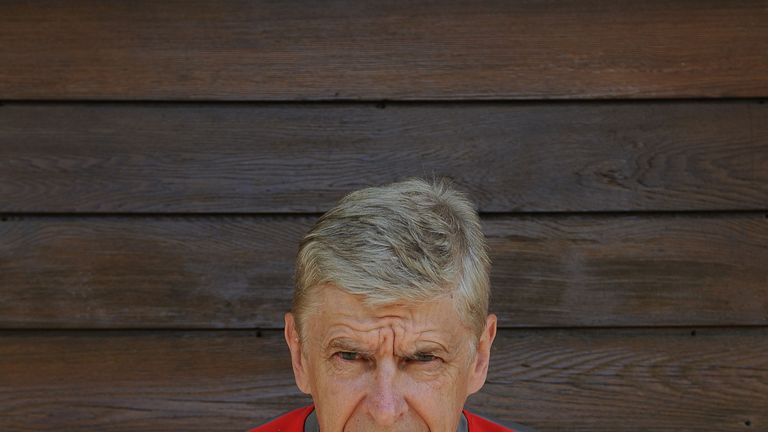 "We know that in England transfer is very high because of the influx of money," he said. "When you go out of England it's still high because you're English.
"The clubs don't need the money in England so that's why they only weaken if the price is very high.
"It's not so much but it's harder than ever to convince people you can buy good players at a reasonable price, and that the quality is necessarily linked with the amount of money in people's minds.
"The good players cost a lot of money but you can still find players of top quality, sometimes at a reasonable price."