Alexis Sanchez can be Arsenal's Luis Suarez, according to Arsene Wenger
Last Updated: 20/08/16 11:52am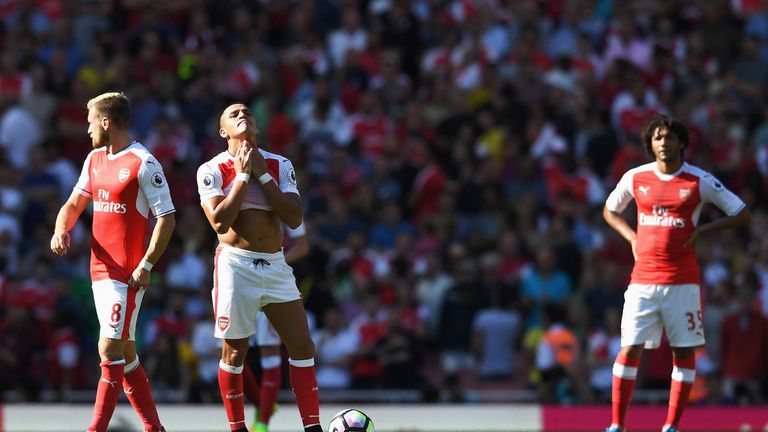 Arsene Wenger will continue using Alexis Sanchez as a striker and says the Chile international can be Arsenal's answer to Luis Suarez.
Wenger has come under pressure from his own supporters to buy a forward this summer, and Arsenal have already failed with bids for Jamie Vardy and Lyon's Alexandre Lacazette.
Olivier Giroud's extended break meant Sanchez was used as a lone striker in an opening 4-3 defeat to Liverpool in the Premier League, which brought renewed calls from the Emirates crowd for new arrivals.
But Wenger believes Sanchez has the qualities to play up front, and the Gunners boss is also prepared to use Theo Walcott and youngster Chuba Akpom in the role.
"He has similar qualities [to Suarez]," said Wenger, who memorably tried to sign the then-Liverpool striker for £40,000,001. "And he has a good timing to run behind the defenders."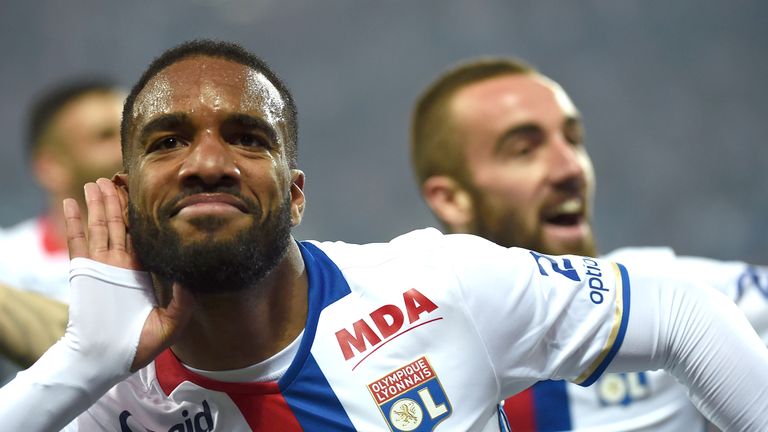 Asked if Sanchez's long-term future could be as a striker, he said:  "I think yes. I think it is worth to try as he has the
quality to go behind.
"On the flanks he uses a lot of energy by chasing back and I would like to use his energy sometimes a bit more efficiently by going behind the defenders as he is a good finisher. He has played centre forward at Barcelona. He is technically top."
Wenger is not ruling out bringing in reinforcements - and Lacazette made it five goals in two games with both Lyon strikes in a 2-0 win over Caen on Friday - but he said: "I believe a club like ours is focused on giving chances to the players we develop in our own club.
"We have a few strikers who have a chance, if we find the right players we buy. It is not that easy - look at a club like Real Madrid, who have they bought? Up front, it is very difficult."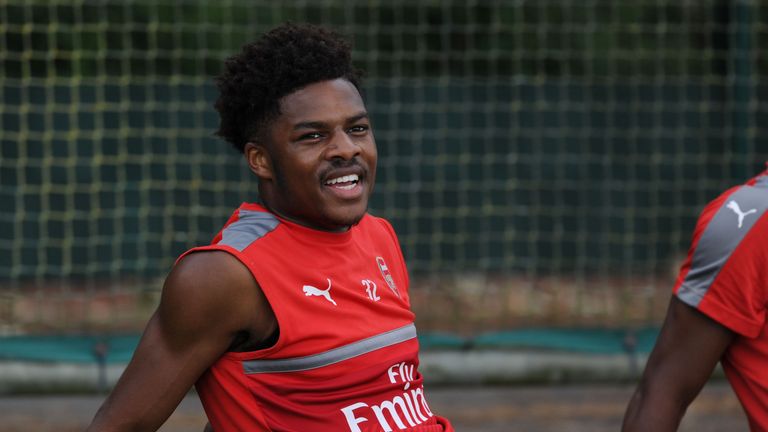 Asked if  Akpom was in his thoughts, Wenger said: "Theo as well, it is an important season for Theo, because last year he had a difficult period.
"He can play as a striker and his numbers are excellent when he plays up front, we have Giroud, Sanchez, Walcott, Akpom and Yaya Sanogo who is still here but is injured at the moment. The players we buy have to be better."