Thierry Henry met Arsene Wenger to talk about his 20 years at Arsenal and much more ahead of the Gunners' trip to Burnley on Nissan Super Sunday.
Wenger celebrates his 20th anniversary as Arsenal manager this weekend and former Arsenal striker Henry caught up with "the boss" to discuss a number of topics, including his best and worst moments as manager, formations and his current squad at the Emirates...
Henry: First of all, congratulations on your 20 years at Arsenal. There's always been a question I've wanted to ask you. As Arsenal manager, what is your best and worst moment?
Wenger: The best moment is maybe when we won our first title and after that the Invincible year because I think the dream of every coach is to make a spotless year. The 2004 season was exceptional because you had everything. The players had individual quality, we were a team and we had natural collective spirit. It was just exceptional. A moment you never have in your career, basically.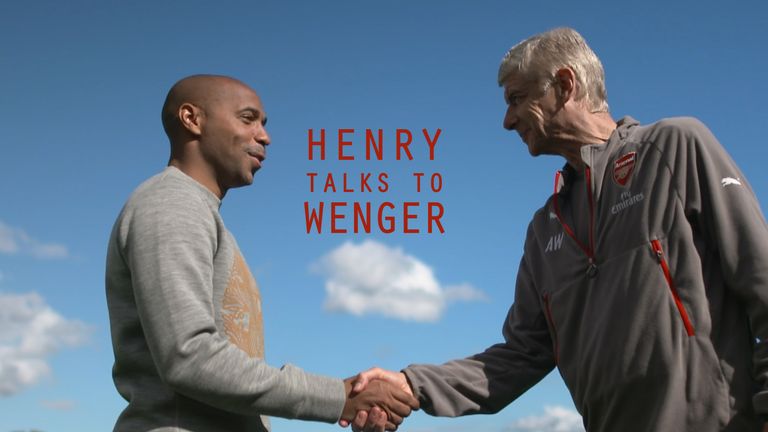 You said the first double as well. Why exactly?
I came to England completely unknown. Arsene who? I was a bit French when I arrived and there was a lot of scepticism about my appointment. Just to know that I can win was something very important because I could convince people I had a chance to do a good job here.
And the worst?
One of the worst moments was last year when we lost at Manchester United. It was the moment where you felt the championship is lost. It was a game we couldn't afford to lose and not to turn up on the day, you wonder 'what did I do wrong there? What didn't work?' It was a game we were expected to win, absolutely. We had to win it but I felt, more than losing the game, we were just not at the races on the day.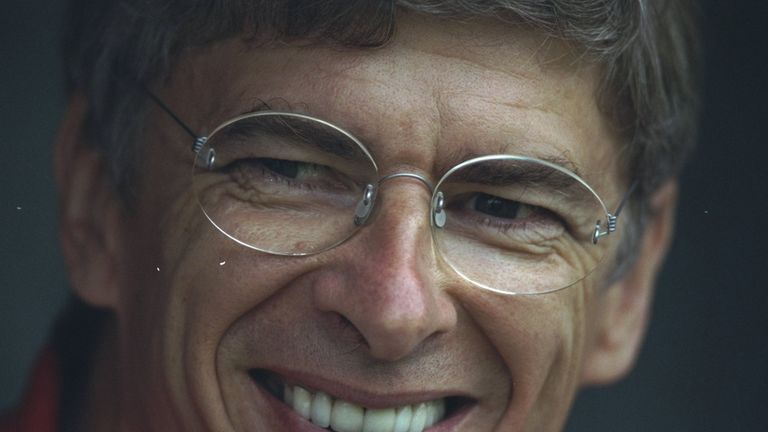 If I said to you 4-4-2 to a 4-2-3-1, why did you change formations?
The game has always been the same. I adapted to the personality of the players I had. We played 4-4-2 with Dennis Bergkamp, who was a striker but when he played with you it became a little bit of a 4-2-3-1. Mainly I changed because in the Champions League I felt we lost the midfield sometimes and suffered a lot. It depends a lot on the individual quality of the striker, who can create something on his own. I felt we could play with one more player in midfield and still be dangerous. As well, at the time we had players like Freddie Ljungberg, who could make runs from deep so on occasions it was like playing with two or three strikers.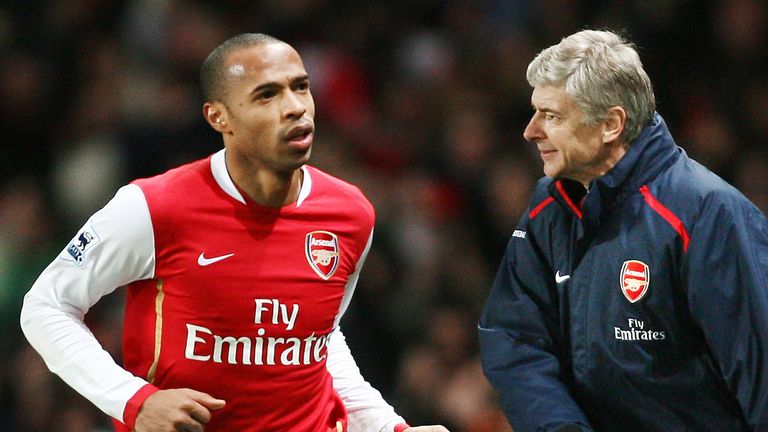 We're obviously here to celebrate your 20 years at the club and that's amazing, but is it fair to say the first 10 years were more prolific than the second 10 years? Did you think it would take that long to win a title again?
Never did I think it would take us so much time to win trophies again but there were two contributing factors. The first one was that we built the new stadium and we had restricted finances and had to sell our best players. The second one was big investors came in at the same time. It was Chelsea first and then Man City after, who were hugely ambitious and we were not the club anymore who could basically compete with them on the financial front. Today it's different. Today you have so many investors that everybody is nearly on an equal level again. They were the most difficult years because I had created the level of expectation and I thought we didn't have the same potential to compete anymore. Then you are always on the back foot and always having to justify why you are not winning the championship anymore. I can understand that because that's the normal request for somebody who loves Arsenal.
Do you think the team you have right now are equipped to compete for the title this season?
I believe so. I believe we are more mature, we are better equipped, we have a squad that's not made of kids anymore but a squad made of mature players, who have experience. It comes down to how consistent we will be and that is down to producing the performances every three days now.
Alexis Sanchez up front, Shkodran Mustafi at the back and Granit Xhaka in the middle of the park when he plays, there's a better solidity in the team…
It looks that way, I agree. The impression I have and you have now has to be confirmed by a consistent attitude. I think the team has a good spirit. They want to do well. You know you have disappointments during the season and it's always the way the champions respond strongly to disappointments. We have to show that we are capable of doing that and let's not forget the competition is of a very high level. You have many teams in the Premier League now at the top, who can really compete for the title.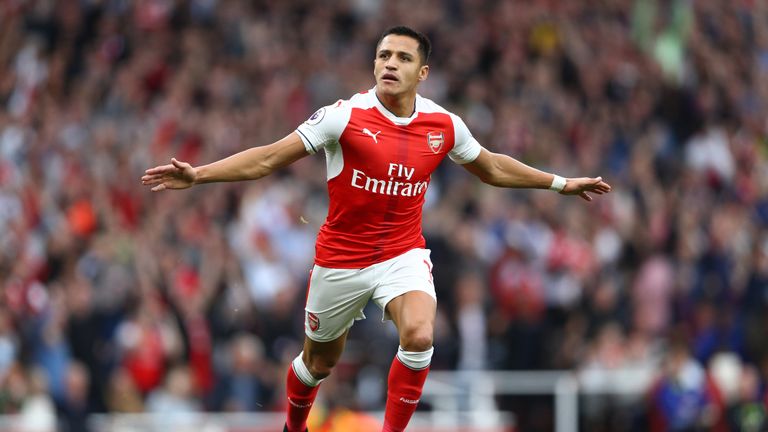 As a player, there's a question that I've never actually asked you myself because people don't care about the boss. It's true because you are the one that has to always front for the team. I wanted to ask how are you? Who helps the helper? What's the secret?
The secret is my passion for the game. I think I am an optimist about human beings. I believe that has helped me to survive. And I also think I have a good resistance to stress. You've played at the top level, people underestimate this quality. When you are 20, 25 or even later as a manager, the resistance to stress and keeping fixed on what you think is important because when you are under pressure you can lose common sense many times. I was not too bad at that but first of all I'm a little bit of a dreamer. I always think the next game is going to be perfect. We are in a job where you always wait for the next game. The players as well, you want to do it again but this time better. Finally you look back and 20 years have gone but it passes like that.
There are three more questions I need to ask to see if you know your stats well. Tell me the name of the player you used the most throughout your Arsenal career?
Kolo Toure.
Shall I tell you who it was? Patrick Vieira.
It's funny because I had a hesitation between Patrick, Kolo and you. Kolo must not be far away.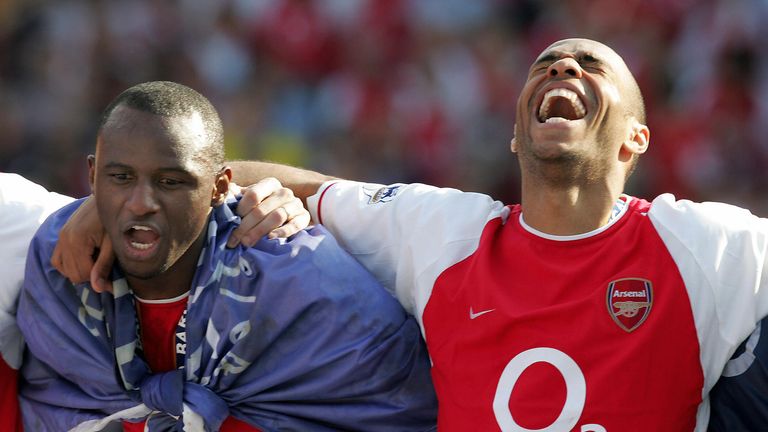 Who is the player you subbed the most?
Theo Walcott?
Dennis Bergkamp, and it was 140 times.
Look, I'm ready to be crucified for that. It can be positive though because the game was won already.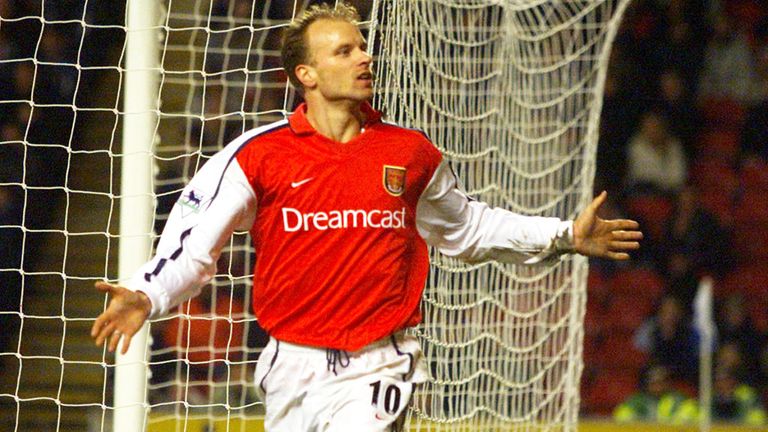 The team your side has scored the most goals against?
Liverpool.
Tottenham. Sorry I had to put that one in!
Thank you for that.
Thank you boss and all the best for the title.
We'll push. We'll have a go.
You can watch the full interview on Sky Go and On Demand from 6am on Sunday morning. Henry talks to Wenger also airs on Sky Sports 1 at 1.15pm and Sky Sports 3 at 6.45pm on Sunday. Finally, you can see more of Thierry Henry's interview with Arsene Wenger on Nissan Super Sunday ahead of Arsenal's clash with Burnley at Turf Moor.