Arsene Wenger confirms Shkodran Mustafi out for three weeks
By Mark Crellin
Last Updated: 12/12/16 10:52am
Arsene Wenger says Arsenal face a big challenge over the Christmas period after confirming Shkodran Mustafi will be out for three weeks due to injury.
The Germany international sustained an apparent hamstring injury during the 3-1 defeat of Stoke on Saturday, and had to be substituted after 25 minutes. 
Ahead of Arsenal's trip to Everton on Tuesday, Wenger has confirmed Mustafi will be out for three weeks.
"I don't change my mind on what I said, about 21 days," said Wenger when asked how long the defender would be sidelined for.
"It is a challenge because we had good defensive stability. We have Gabriel [Paulista], we have [Rob] Holding who can come in for him.
"Overall, I am confident both can do well, but that's one of the tests we have.
"We have had many tests since the start of the season in players like [Santi] Cazorla, who suddenly moved out of the team.
"We have managed to deal with that and this is another challenge."
Second-placed Arsenal continue their title challenge at Everton, who have been struggling for points of late after a very promising start to life under Ronald Koeman.
However, they remain ninth in the table and Wenger said: "They had a strong start and they are one of the dangerous teams, when you look at the schedule.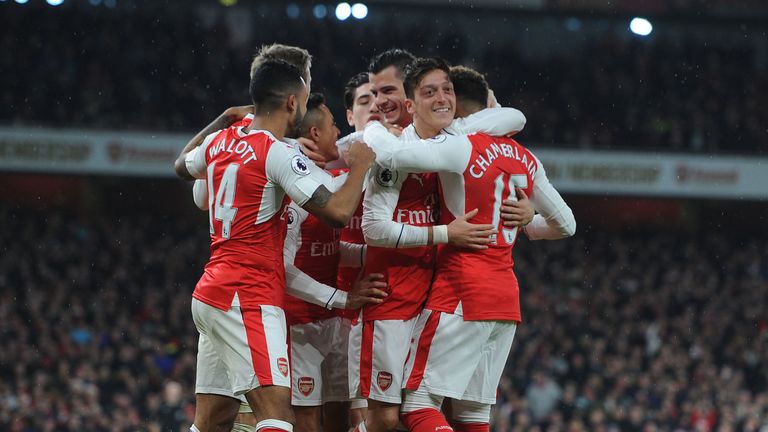 "You think we will need a strong performance to get the points.
"Koeman got them to a level where they were in the top 10, so I believe he has started very well."
Wenger is refusing to look beyond Tuesday's game in terms of a title challenge, brushing aside a question about the number of points he thought might be needed to win the Premier League.
"I don't know," said Wenger. "We go tomorrow to Everton, let's focus on Everton and try to win the game.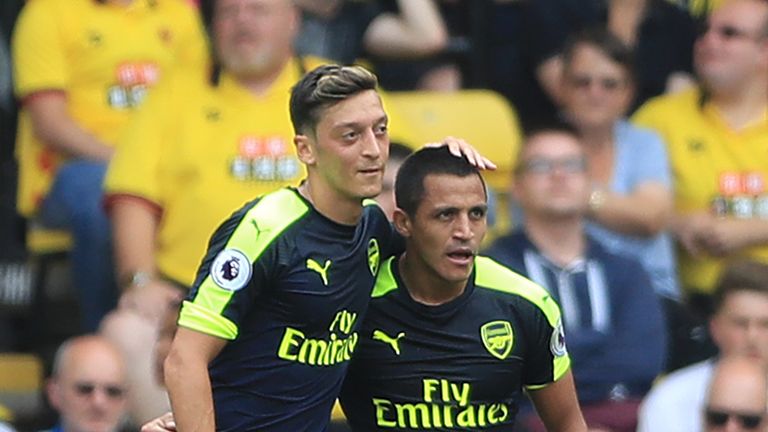 "That's all we can do, winning your next game in football is all you can do.
"What is for sure is, at the moment, every game is like a cup final for everybody, and we just came out of a game where we were 1-0 down.
"For the sixth time this season we came back after being down, so let's continue to focus on that, on our resilience and our motivation, and we will see how far we can go."
Wenger was tight-lipped when asked if the club were closer to agreeing new deals with Mesut Ozil and Alexis Sanchez.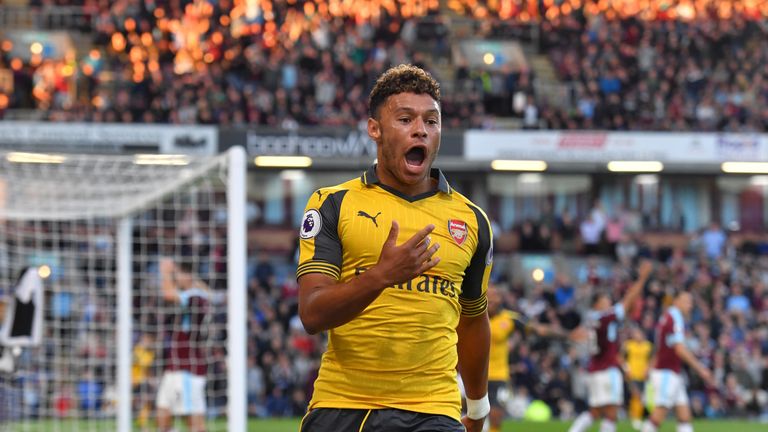 "What my head and my heart are telling me, is not to talk about it any more," he said.
Arsenal are also believed to be in contract talks with Alex Oxlade-Chamberlain and Wenger added: "That's the same, I want Oxlade-Chamberlain to stay at the club. I bought him at a very young age and he is developing well.
"This season he is making steps, he is moving forward.
"He loves it here, he has integrated in the qualities we want him to have, and I want him to stay."