Olivier Giroud, Laurent Koscielny and Francis Coquelin have signed new long-term contracts with Arsenal.
Giroud, 30, has returned to the Gunners' starting line-up in recent weeks, scoring in his last four outings, while midfielder Coquelin and centre-back Koscielny have been consistent performers.
The striker's "scorpion-kick" goal against Palace has been one of the highlights of the season so far and he has scored six Premier League goals despite only starting three games.
Coquelin, 25, has developed into a key member of the first-team squad following his return from a loan at Charlton in December 2014 while 31-year-old Koscielny has emerged as a rock in Arsene Wenger's defence since his arrival from Lorient six years ago.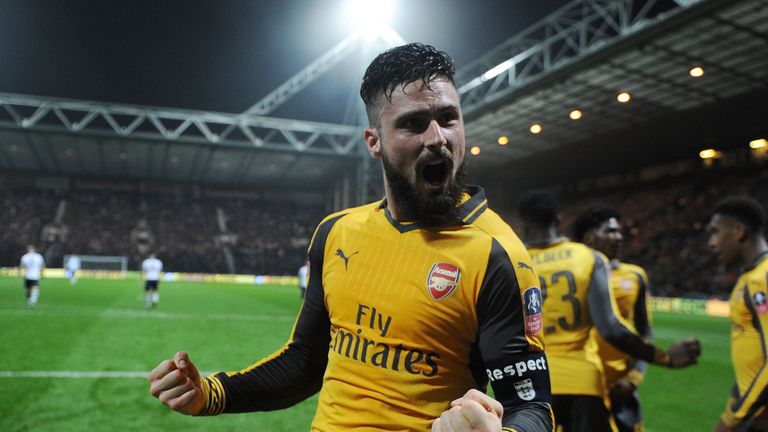 Wenger said: "We are very pleased that three important members of our team have committed to us for the long term.
"Francis has made tremendous technical strides over the past few years because he's so focused every day.
"Olivier has big experience in the game now and has become a more and more complete player since joining us.
"Laurent is of course a key part of our squad and I believe one of the best defenders in the world today. So overall, this is great news for us."