Arsene Wenger has defended Granit Xhaka after the Arsenal midfielder's troubled week.
Xhaka was sent off in the Gunners' 2-1 victory over Burnley last Sunday, and was then questioned by police over an allegation he racially abused a member of staff at Heathrow Airport on Monday.
Despite the two incidents, Wenger was keen to praise his player, saying: "He has a fantastic attitude on a daily basis. He's been marvellous to handle - he's shown commitment, focus and dedication."
Xhaka, who was signed from Borussia Monchengladbach for a reported £30m last summer, has been sent off twice in just 19 Premier League matches.
That adds to the midfielder's terrible disciplinary record, which has seen the Switzerland international sent off eight times in just two-and-a-half seasons for club and country.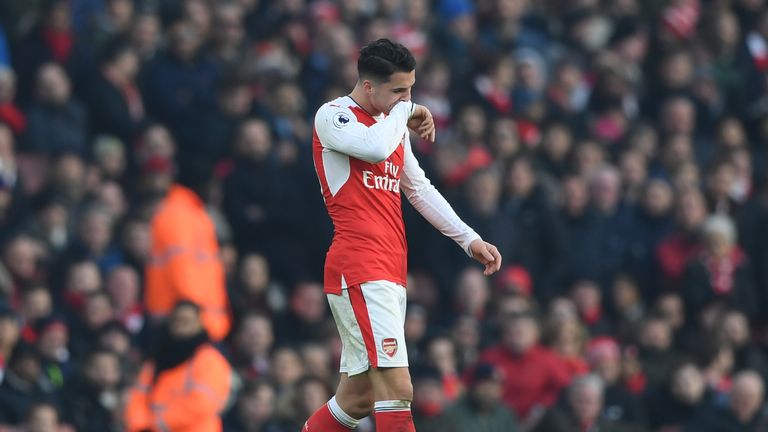 Wenger branded Xhaka's latest sending off as "harsh", but acknowledged that the midfielder may have to change his ways.
He said: "I would rather encourage him not to tackle, to stay on his feet and that's the best way to deal with it. Tackling is a technique that you learn at a young age.
"You can improve it but when you are face-to-face with somebody, it's better you stay up."
The Arsenal manager also answered questions on the alleged incident at Heathrow, saying: "He [Xhaka] denies it completely. I've talked with him about that and he denies what happened there."
Xhaka was interviewed under caution and the Metropolitan Police say that their enquiries are continuing.