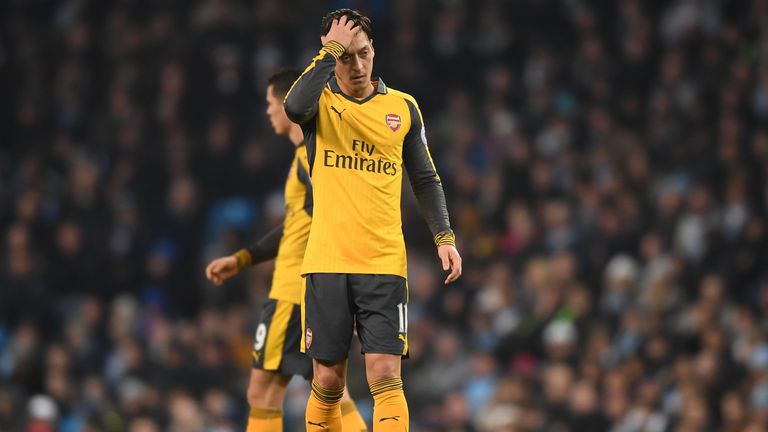 Arsene Wenger believes club-record signing Mesut Ozil is lacking confidence as Arsenal prepare to face Bayern Munich on Wednesday night.
The Germany international has been on the periphery of games in recent weeks and his contribution has split opinion among fans.
Ozil was defended by Wenger ahead of Saturday's 2-0 win over Hull after criticism of his performances in the defeats to Watford and Chelsea which have seen Arsenal all but drop out of the Premier League title picture.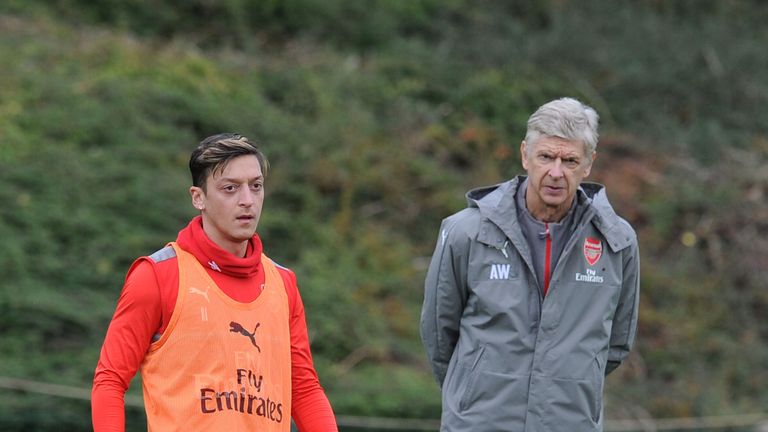 It is in games such as Wednesday's Champions League trip to face Bayern at the Allianz Arena where Ozil is expected to produce the goods.
"It's time for him to score again," Wenger said after Alexis Sanchez netted both goals in a 2-0 win over Hull.
"Maybe he will find confidence back as well, because he misses chances. He has chances and he misses the chances that don't look not feasible for him.
"I felt he did not feel confident [against Hull]. It's always a problem because you think he can deliver something special but it's true that technically he missed things that he is not used to."
Wenger is at a loss as to why the World Cup winner has dropped from his usual high standards in recent weeks but said he had talked to the player, reportedly a summer target for Bayern, about the situation.
"I don't know - it can happen," Wenger said, when asked if he knew why Ozil had been under performing.
"I don't know any specific reason. I had a chat with him [on Friday]."