Arsene Wenger expects Alexis Sanchez to sign a new Arsenal contract this summer.
The Chile international, who has been linked with a number of clubs, has been involved in protracted talks over a new contract, with just one year remaining on his current deal.
Both Manchester United and Manchester City from the Premier League, as well as Paris Saint-Germain in France, are reportedly pursuing Sanchez, but Wenger insists they would not sell him to a rival.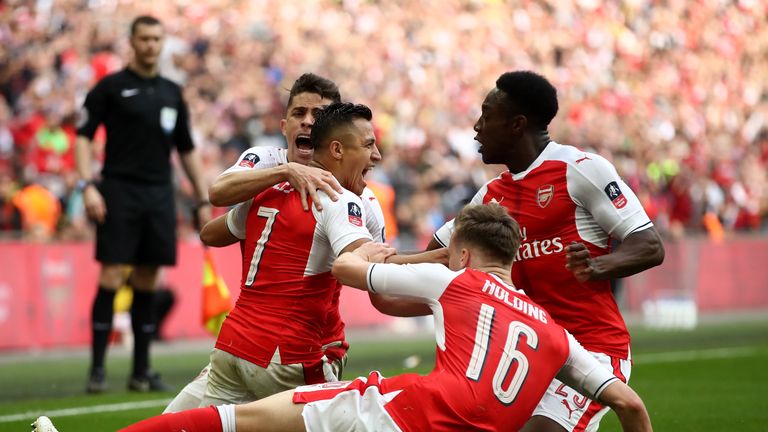 "I personally think he will stay and sign. First of all he is happy here, his desire is to stay, that is what I deeply believe.
"I don't think you would sell him to any Premier League club, that is for sure. The question is why would you sell him to another club? You want to be as strong as you can be and not strengthen the other teams.
"But as I have said, I think he will stay and sign a contract. Both parties have the desire to find an agreement so I think it will happen."
Wenger's own future as manager of the club still remains uncertain but the 67-year-old says he is working on bringing in new players this summer.
"I work until the last day of the season for the future," he said. "Transfer targets are important for the future of the club. My future is secondary. The future of the club is important."
The Gunners host Leicester on Wednesday evening knowing a victory would move them back up to sixth, three points behind United and four behind City, who play each other on Thursday - live on Sky Sports.