Arsene Wenger has revealed Arsenal were close to signing Kylian Mbappe last year, and attempted to convince the France international to join this summer before his loan move to Paris Saint-Germain.
Mbappe, who scored 26 goals last season as Monaco were crowned French champions, will spend this campaign on loan with PSG before completing a £165m permanent move next summer.
The 18-year-old admitted on Wednesday that he held talks in the summer over a proposed move to the Emirates prior to his switch to PSG and Wenger feels Arsenal nearly pulled off a transfer coup.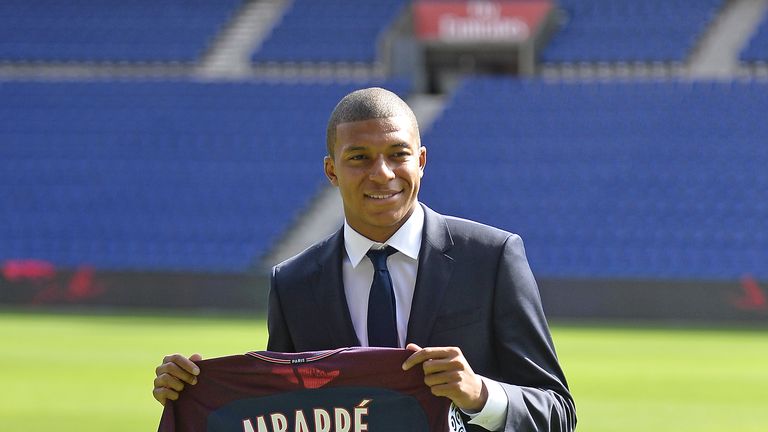 "Well, I believe that we were on the case last year," said Wenger ahead of Saturday's Premier League home match against Bournemouth.
"He was close to joining us, maybe closer last year than this year because the competition was a bit smaller than it is today.
"I personally think for 90 per cent of players, their careers depend on where they choose to go. But for 10 per cent of players, they can choose where they want and they will make a great career.
"He is in the 10 per cent. He can close his eyes and chose "I'll go here, I'll go there" to Madrid, to Arsenal, to Manchester United and he'll have a great career, he's an exceptional football player."