Arsenal manager Arsene Wenger says Olivier Giroud told him he would score in Europa League win
Last Updated: 19/10/17 10:35pm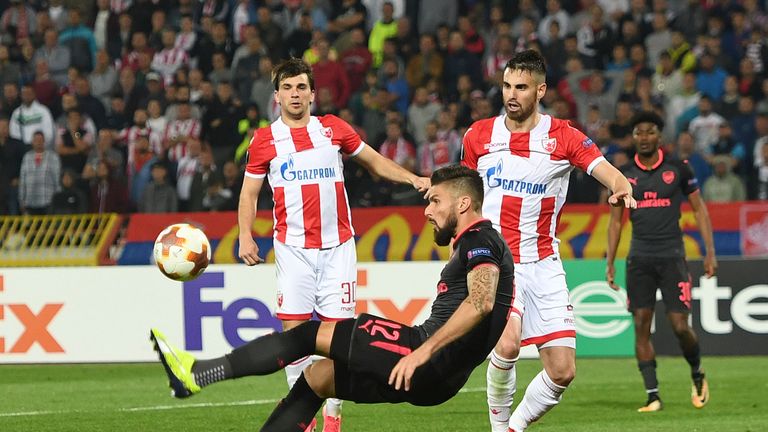 Arsene Wenger says Olivier Giroud told him he would score before the striker's superb overhead kick sealed a 1-0 win for Arsenal in the Europa League.
The Gunners travelled to Red Star Belgrade on Thursday and were facing a 0-0 draw against the Serbian side, but after Milan Rodic was sent off the hosts in the 80th minute, Giroud produced an acrobatic finish to seal the win for the Premier League side.
Following the win - which sees Arsenal maintain their 100 per cent start in the competition - Wenger revealed that Giroud knew he was going to find the back of the net.
"Well at some stage he came to the touchline and told me he would score," the manager revealed in his post-match press conference.
"I don't know [how he knew but] that's certainly no more than I did, but I think that's Olivier Giroud - he keeps belief when it's tough and that's why maybe he scores as well at moments you don't necessarily expect him to score.
"I believe you win when you can - you do not decide when. What is remarkable is the spirit we have shown, fighting together. They defended very well, but the goal is a consequence of us wanting to play through them."
Wenger made 10 changes from the side that lost 2-1 to Watford at the weekend and fielded a number of young players, as well as Mathieu Debuchy who returned to action after 11 months on the sidelines.
"I am pleased for him [Debuchy] because he survived 90 minutes without any setback, he had only played one half in the U23s on Monday night and overall he had a positive performance for someone who has been out for such a long time," Wenger added.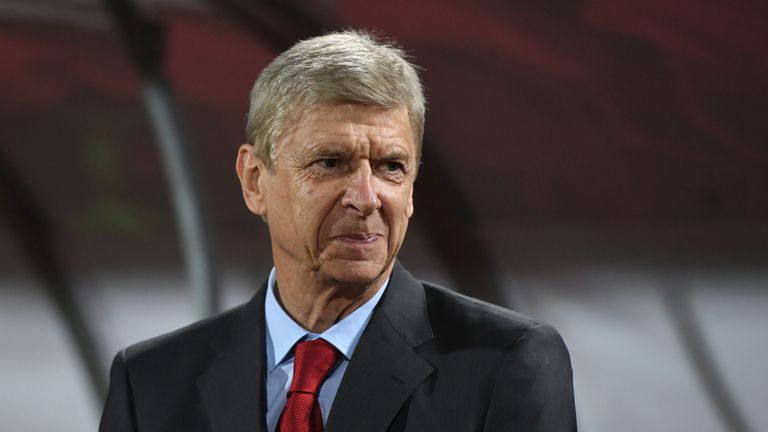 "They [the young players] showed character... It's not easy to express yourself at 18 years of age. To play in such a heated atmosphere shows how much resilience to stress [they have], which is an important quality at our level.
"I believe that it was a very difficult game with high intensity in a very heated and supportive atmosphere for the local team and we kept going and trying to win the game and them as well in fairness."
Red Star boss Vladan Milojevic wants his players to learn from the experience of coming up against a team such as Arsenal and lamented the decision to show a second yellow card to Rodic, who was adjudged to have caught Francis Coquelin with a stray elbow.
"Every defeat hurts," he said. "The sending off was too harsh. We have to move on. We did our best and the players can be proud. Arsenal didn't dominate this game.
"Games like this are important and it's how you gain experience. We need that in order to improve."