Alexis Sanchez and Mesut Ozil contract situations 'gross mismanagement', says Don Goodman
Last Updated: 01/11/17 1:12pm
Arsenal's decision to let the contracts of Mesut Ozil and Alexis Sanchez run down is "gross mismanagement", says Don Goodman.
Arsene Wenger has warned that it is "possible" Arsenal could cut their losses on Alexis Sanchez and Mesut Ozil in the January transfer window.
Wenger remains hopeful the duo will stay at the club, following encouraging comments from Ozil's agent about a possible contract extension.
Both players' deals expire in the summer, meaning they could leave Arsenal for free at the end of the season, and Arsenal's game against Manchester City on Super Sunday this week will once again serve as a reminder of Sanchez's failed move to the Etihad in the summer.
There has also been some speculation that Pep Guardiola will again come in with a cut-price offer for the Chilean forward in January, and Goodman was strongly critical of how Arsenal have handled the situation.
"It staggers me that a club like Arsenal has allowed their star players to run their contracts down to that extent," he said.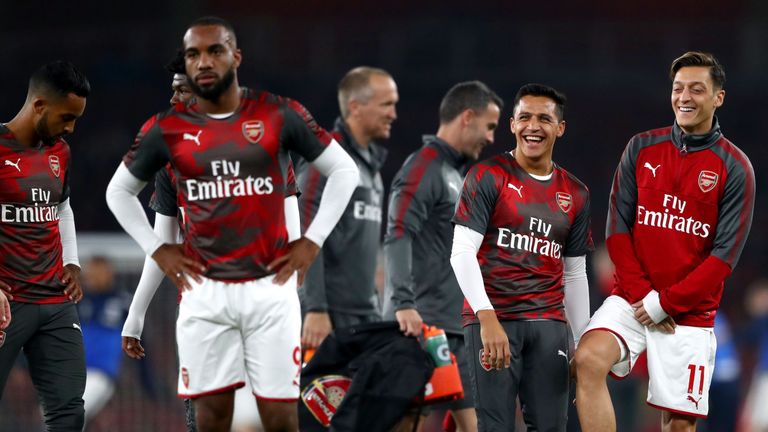 "In seven or eight months' time they could leave for free and that's just gross mismanagement for me. When they've got two-and-a-half years left you should know then if you want to keep them.
"So you look after them. You give them the financial rewards you think are relevant but you do not let their contracts run down.
"You're going to end up losing two £50m players for nothing. It's bad business."