Arsenal midfielder Santi Cazorla has confirmed he has suffered a setback to his return to first-team football after undergoing further surgery to his injured ankle.
The 32-year old has not featured for Arsenal since October 2016 after he sustained an Achilles problem during their 6-0 Champions League win over Ludogorets.
Cazorla - who was initially left out of the Gunners' 25-man Premier League squad earlier this season - has endured eight surgeries since the issues with his ankle began in 2013.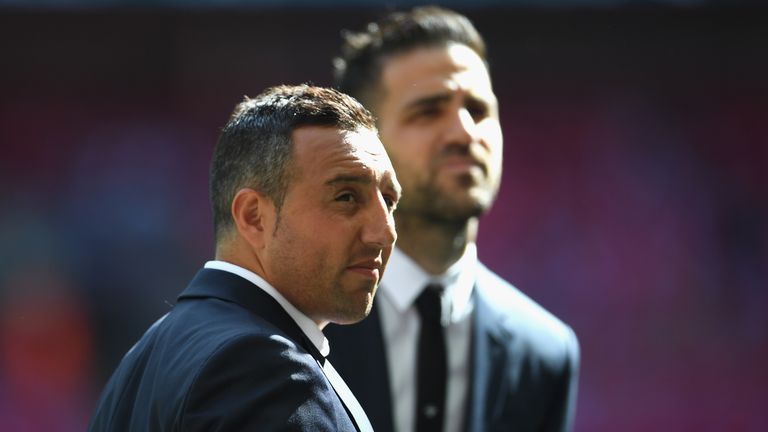 The Spaniard confirmed he has lost eight centimetres of his Achilles tendon as a result, and feared he may lose his foot after suffering an infection earlier this month.
A statement on his social media accounts read: "Some discomfort in the tendon that had dragged the last few days, I have had to undergo surgery. It is delaying the date of return to the playing fields, I maintain the illusion and motivation to enjoy my great passion, soccer."
Former Arsenal striker and Sky Sports pundit Charlie Nicholas hailed Cazorla a "stunning talent" as he urged the midfielder to be patient in his comeback.
Nicholas told Premier League Daily: "A lot of guys get bad injuries. I had a broken leg in the early 80s and it was tough to come back from that then.
"This is a mental fight that you have to pursue and just wait to see.
"All I would say is 'Santi, take care of yourself, get yourself right and see where we go from here'. Arsenal can wait all day."