Who are Ostersund? The story of Arsenal's Europa League opponents
Last Updated: 14/02/18 2:14pm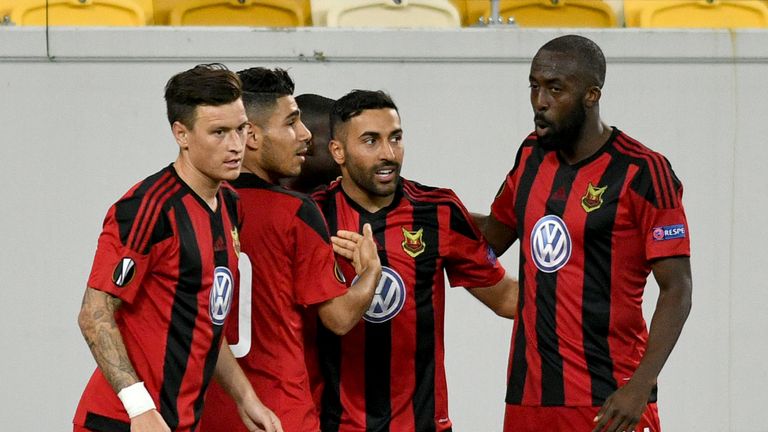 Arsenal have drawn Ostersunds FK in the last 32 of the Europa League, but what is the story behind the little-known Swedish club managed by Englishman Graham Potter? It is one of the more amazing tales in recent European football as Adam Bate explains…
In a contest of contrasts, there is one that seems to sum it up: Arsene Wenger was already the Arsenal manager when Ostersunds FK were founded in October 1996. As recently as 2010, this tiny club was competing in the fourth tier of Swedish football. But in February, they will compete with Wenger's Arsenal in the knockout stages of the Europa League.
It is an extraordinary journey that has been overseen by chairman Daniel Kindberg, a former army battalion commander who once served in Bosnia, and executed by an English manager - the former Stoke, Southampton and West Brom left-back Graham Potter. Together they have delivered perhaps the most astonishing football tale of the decade.
The club's rise has not been facilitated by vast financial investment but something more remarkable - a fresh approach to finding an edge. You may have heard the stories of the club's 'culture coach' and the players performing Swan Lake. There has been a rock concert at which Potter sang and an exhibition of the team's artwork. Ostersund are a bit different.
How did it all start?
Relegated to the fourth tier in 2010, Kindberg was persuaded to stay on as chairman only thanks to the intervention of what few players that remained at the club. He turned almost in desperation to Graeme Jones, who had visited the city with Swansea but has since become Roberto Martinez's assistant with the Belgium national team. Jones had a suggestion.
He encouraged Kindberg to speak to Potter, whose only previous coaching roles had been with the University of Hull and Leeds Met, where he had studied for a Master's degree. Following their second meeting, in December 2010, Potter agreed to become the club's new manager and pitched up to face the bracing sub-zero temperatures the following month.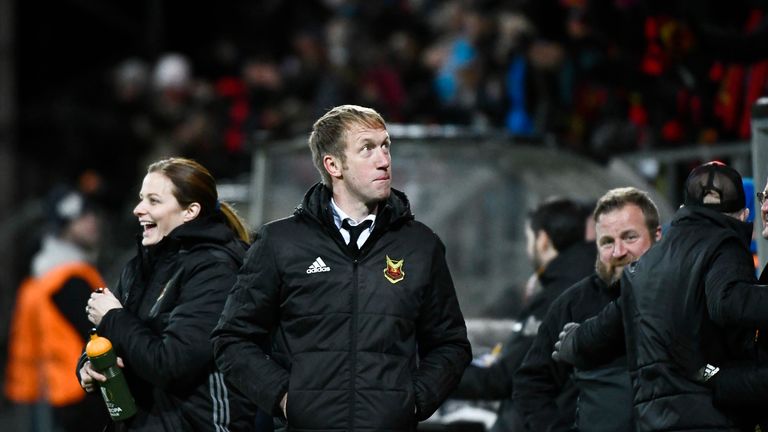 Ostersund had one part-time member of staff, a handful of players and no money of which to speak. This is a club in the centre of the country but far north of most of the populace - it is not only a five-hour journey to Stockholm but around half that to the nearest major town. If Potter were to turn things around it would necessitate an unusual approach.
He turned the town's isolation into an advantage, attracting those in need of a fresh start and fostering genuine unity. He took in those others had left behind. Players from Ghana and Gambia, Ethiopia and Comoros. The winner against Hertha Berlin in September was scored by 30-year-old midfielder and captain Brwa Nouri, now an Iraq international.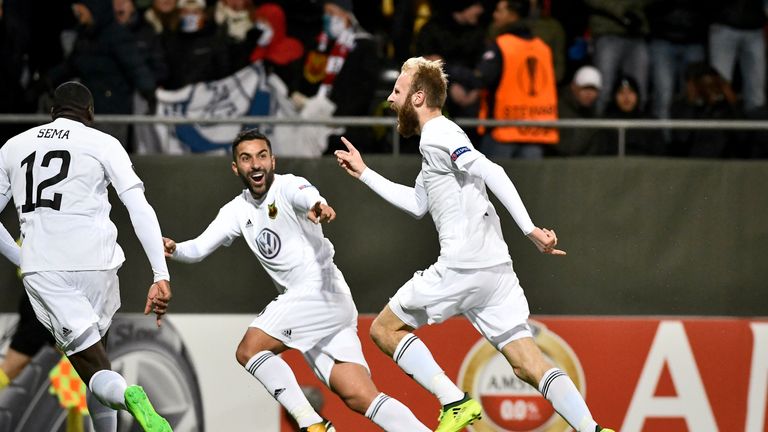 So Arsenal will not necessarily be the more cosmopolitan side when the teams face off in February. And like the Gunners, Ostersund also include a sprinkling of English talent too. Former York player Jamie Hopcutt is a regular, while one-time Middlesbrough youngster Curtis Edwards scored a famous goal in the 2-2 draw with Athletic Bilbao in October.
How good are they?
Those results against the relative big beasts of Berlin and Bilbao offer an indication that Ostersund should not be underestimated. They may have only been promoted to the Swedish top flight for the first time in 2016 but they qualified for the Europa League in emphatic style by seeing off Norrkoping 4-1 in the country's cup final in April.
Potter's men had to beat Greek club PAOK Salonika and Turkish giants Galatasaray over two legs, applauded from the field by the home fans in Istanbul, just to get to the group stages. It was there that they did for Hertha Berlin, also beating Zorya Luhansk home and away. Potter, the only English coach left in European competition, has earnt his trip home.
Given that Arsenal are not only huge favourites to win the tie but second favourites behind Atletico Madrid to win the whole competition, this will surely be the end of this particularly cup run. But the match in Ostersund at the club's 8,500 capacity Jamtkraft Arena, will be some occasion. One that the town may relish rather more than their visitors.
For Potter it will bring much-deserved recognition in his homeland but for Kindberg this might just be the next step in Ostersund's rise. He has already spoken of winning the Europa League and claims Champions League glory is a possibility if the club's turnover continues to increase. Many may laugh. But they were laughing back in 2010 too.