Arsene Wenger exclusive: League Cup is missing piece, but season won't necessarily be a success
Last Updated: 25/02/18 4:17pm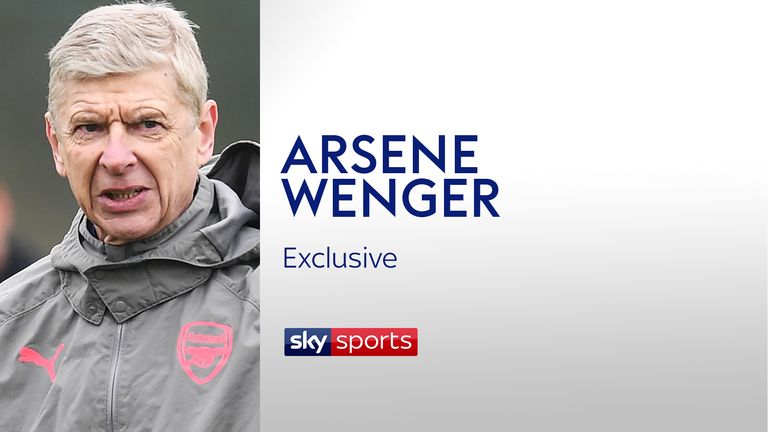 Arsene Wenger says the League Cup feels like the missing piece to his time at Arsenal, but says victory on Sunday will not necessarily mean their season has been a success.
Arsenal take on runaway Premier League leaders Manchester City in the Carabao Cup final at Wembley on Sunday, live on Sky Sports Football, in a competition they have not won since 1993.
Wenger has tasted victory in the FA Cup (seven times) and Premier League (three times) since taking over in 1996, and says that while he has often used the competition as a platform for his younger players, he is desperate for success this time.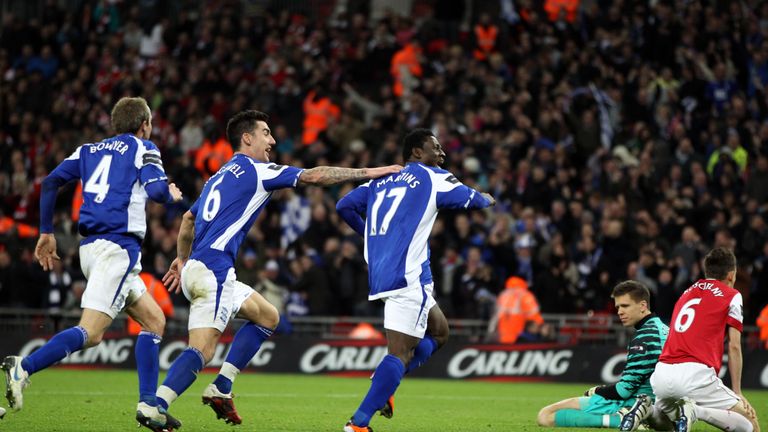 Asked if the League Cup felt like the missing piece, Wenger said in an exclusive interview with Sky Sports: "Yes! Of course. I haven't won it, but I must say as well that over the years I have always used the League Cup for the youth team, and we always had good young players.
"It has changed a little bit now, we are in the final, and it's a good opportunity to win a trophy. You have so many teams in the Premier League who fight for trophies, and like everything you want to win."
Asked if this season could be considered a success if they win on Sunday, Wenger replied: "I don't think like that. After winning a trophy you want to win every single competition, we want to do well in the Premier League, we want to do well in the Europa League, we wanted to do well in the FA Cup.
"After that you have to leave the judgement to other people. We are here to serve the club, and the club then has to judge if the work we do is good enough or not."
Despite Pep Guardiola's City wowing everyone with their style of play this season, Wenger insists the initial plan will be for Arsenal to stick to their own possession-based tactics, but admits they can adapt to their opponents if they need to.
"It's not planned, but if we have to, we will [change style]. We have to be prepared to not always dominate the game, but we need the efforts of everyone when we defend, otherwise we won't get away with it.
"To make it as simple as possible, Man City is the favourite on Sunday, and we have an opportunity to win a trophy, and we want to take it. Maybe we are even more outsiders than we were against them in the FA Cup semi-final last year, but we did it last year, and that's what we want to repeat. It's as simple as that.
"When you look at their offensive power, it is absolutely huge, so you have to put in a strong defensive performance, and take advantage of every opportunity we get to go forward, and put them under pressure defensively."
Wenger's future at the club is still being debated, despite signing a two-year deal in the summer, but the 68-year-old re-iterated he is not concerned about how long he will be at the club.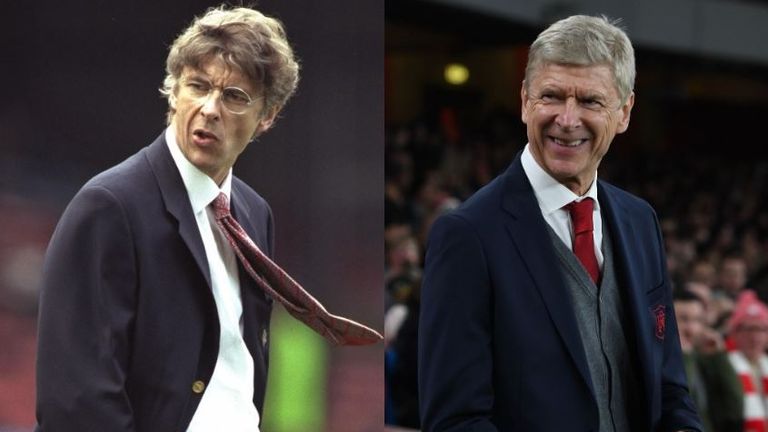 "That is not my worry. When I came here in 1996 on October 1 I was not worried about how long I was going to be at the club, I was just worried about the next game and trying to win it.
"It happens that I'm still here, but overall there is only one desire, and that's to do as well as I can for the team."
Watch the extended interview with Arsene Wenger ahead of the Carabao Cup final as Arsenal face Man City on Sky Sports Football, with coverage kicking off at 3.30pm.