Arsenal could be 10 years from getting back to the top, says Gordon Strachan
By Ron Walker
Last Updated: 02/03/18 12:13am
Arsenal's decline could is so severe it could take them 10 years to get back to the top of English football, Gordon Strachan told The Debate​​​​​​.
The Gunners finished second to Leicester in 2015/16, but have finished third or lower in each of their other 11 seasons since they were last runners up in 2005.
Wenger's men failed to qualify for the Champions League last season and aside from winning the Europa League, look highly unlikely to do so this year - with a 10-point gap to make up in as many games before the end of the campaign.
Strachan criticised what he felt was a decision by the Frenchman to attempt to emulate the Barcelona side which earned so much success under Pep Guardiola earlier this decade, a move he felt had left them lacking their title-winning identity of the early 2000s.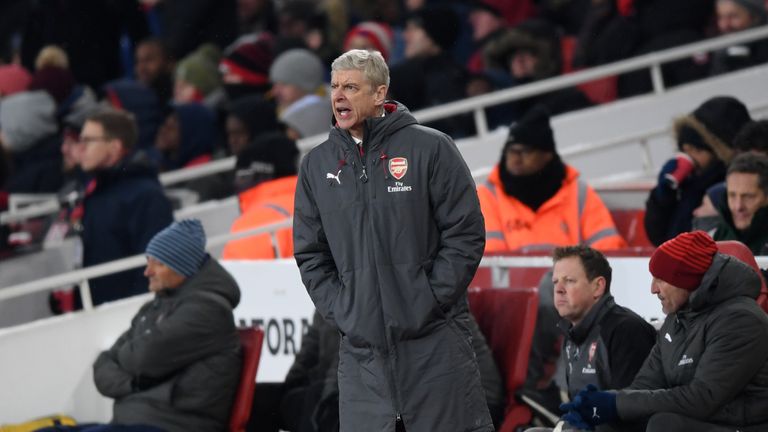 He said: "In trying to create this wonderful side, it's slipped from this powerful side he had 10 years ago who could handle any game in any time in any condition, to a physically weak and it looks like mentally weak team now.
"What I'm scared of now is It could be a 10-year gap getting back to the top. I think that's how far they've dropped over the past three or four years.
"It's happened before with great sides - with Liverpool, they were untouchable in the 1980s, and it took Manchester United 25 years to get back to their best, and it'll happen again."
A number of managers from across Europe have been linked with the top job at the Emirates for some time, and Strachan thinks it will take them some time to eliminate any deadwood from the club before they can forge a competitive team.
He said: "The new culture will have to drag in the top, top players because they're only Champions League now. It'll take a lot of work to get people just under the Champions League level to get them back there.
"We've seen it before but after he goes, whether it's this year or next, I think it'll be a two or three manager job to get the players out that haven't been good enough.
"People think you can just move them on, you can't. It's a two or three manager job before they get back to challenging at the top."