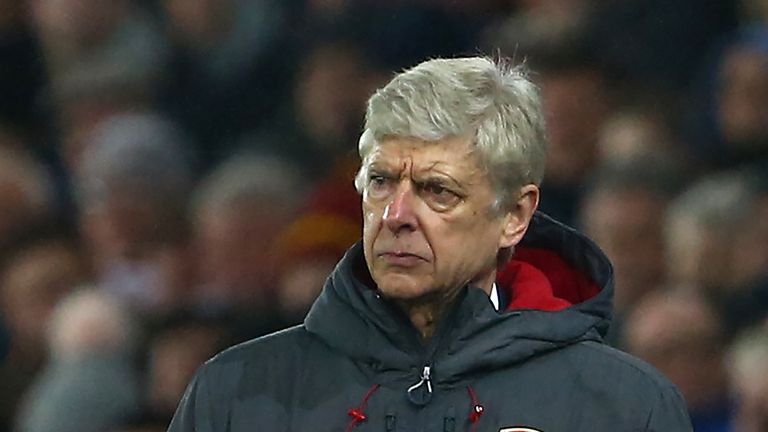 Arsene Wenger says he can "live with the reality" of Arsenal's flagging campaign and admits the Gunners are in a worse position than last season.
Manchester City defeated Arsenal 3-0 in the Carabao Cup final last weekend and then extended their lead at the top of the Premier League with a 3-0 triumph at the Emirates on Thursday.
The Gunners, who face Brighton live on Sky Sports Premier League on Sunday, are 13 points adrift of the Champions League places and face AC Milan in the last-16 of the Europa League, their final chance of silverware this season.
Wenger admits his side have struggled to compete domestically but insists he is fully committed to the club, amid continued speculation about his future.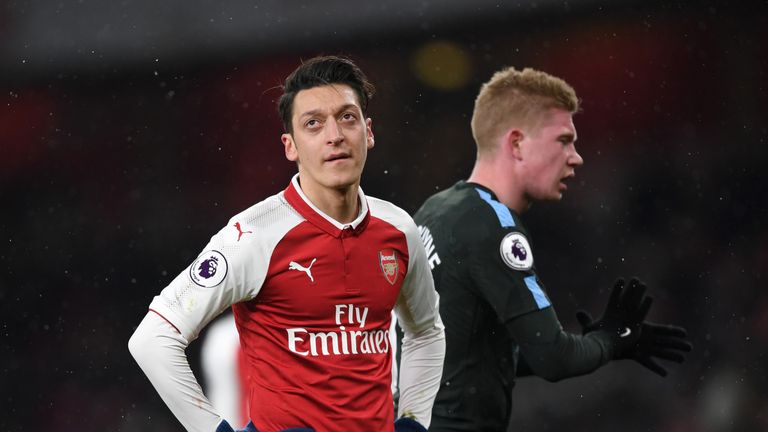 "This season is worse than last season because last season we won the cup and we made 75 points," he said.
"I don't deny that, but we'll analyse that at the end of the season. Don't worry, I can live with reality. At the moment, we lost a cup final and we lost a big championship game.
"What are the underlying things? We have to focus on what we did well and what we didn't do well. We need to correct it.
"I've been in sport long enough to know that we played against a top side who is at its best at the moment, and we have to say 'Thank you, well done'."
Former Arsenal defender Martin Keown accused Wenger of managing "by routine" after the defeat to Manchester City, but the Frenchman denies this is the case.
"You can discuss that statement because it's not completely true," he said.
"We played with five at the back on Sunday, we played with four and played in a very offensive formation tonight. That statement is not completely adjusted to the situation I think.
"I try to find solutions where the team feels comfortable and confident. Overall, I believe that at the moment it's difficult but we also have to take a little bit of perspective. We played against a team who is not only top quality but in full confidence at the moment."