Finding Arsenal's next manager: The key men, questions and dilemmas
Last Updated: 24/04/18 5:28pm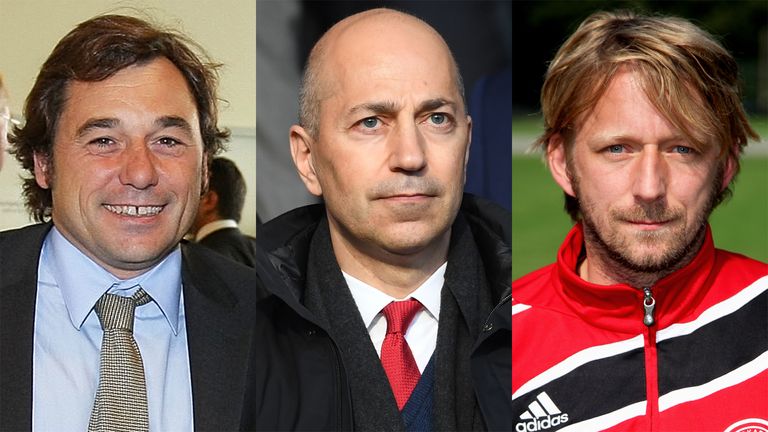 What do we know about the men tasked with finding Arsene Wenger's successor at Arsenal?
Ivan Gazidis, Raul Sanllehi and Sven Mislintat must find a common ground on who they believe should take the Gunners forward, before taking their advice to majority shareholder Stan Kroenke.
The pressure is already on ahead of a World Cup summer, and here, we look at the main questions, dilemmas and scenarios surrounding the appointment of a new Arsenal boss.
Who makes the ultimate decision?
That'll be majority shareholder Kroenke, who will also take advice from Gazidis, Sanllehi and Mislintat, but also his son Josh, a director at the club and regarded as a potential future chairman at the Emirates.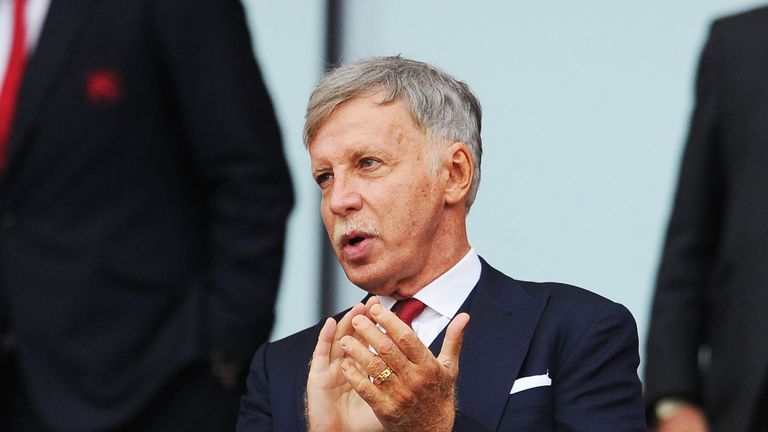 Tell me more about the trio…
Ivan Gazidis
The 53-year-old was made chief executive in 2009, and has already insisted it is more important to make the right decision rather than a quick decision.
He hasn't always been flavour of the month among fans, having picked up a £919k bonus last year, with many believing the off-field achievements of Gazidis do not make up for the lack of success on the pitch. This appointment could go some way to increasing his stock with the supporters.
Gazidis said last week: "We're not going to find a replacement for Arsene Wenger, for a variety of reasons. Arsene is an extraordinary manager, an extraordinary person.
"It's unthinkable to me that we're going to have another manager in the Premier League - let alone at Arsenal - who will be 22 years in tenure and have the kind of run of consistent success that Arsene had over those years."
Raul Sanllehi
The head of football operations was brought to the club last year following nine years as director of football at Barcelona.
He played a significant role in the complicated deal that took Neymar to Spain, and also helped bring Alexis Sanchez to Barcelona in 2011.
His job at the Nou Camp was not to find players, but to get the deals over the line, but his opinion on who Arsenal should target will be valued highly.
Speaking on Sunday Supplement, the Daily Telegraph's Jason Burt said: "What you do hope is that these guys, who arrived recently, have been thinking about this every day, that's what you'd hope.
"If you come in as a head of football operations at Arsenal, you know that one of the biggest things you're going to have to do in your time there is to be involved in the succession of Arsene Wenger."
Sven Mislintat
The 45-year-old German took over as head of recruitment in November after 10 years at Borussia Dortmund, where he scouted the likes of Mats Hummels, Robert Lewandowski, Ousmane Dembele, Shinji Kagawa, Henrikh Mkhitaryan and Pierrer-Emerick Aubameyang.
He replaced Steve Rowley, who left the club after 25 years, and was approached by Bayern Munich two seasons ago to become their technical director.
He famously fell out with then-Dortmund manager Thomas Tuchel, according to German press, over target Oliver Torres of Atletico Madrid, with Tuchel pulling out of a deal to sign the playmaker at the last minute.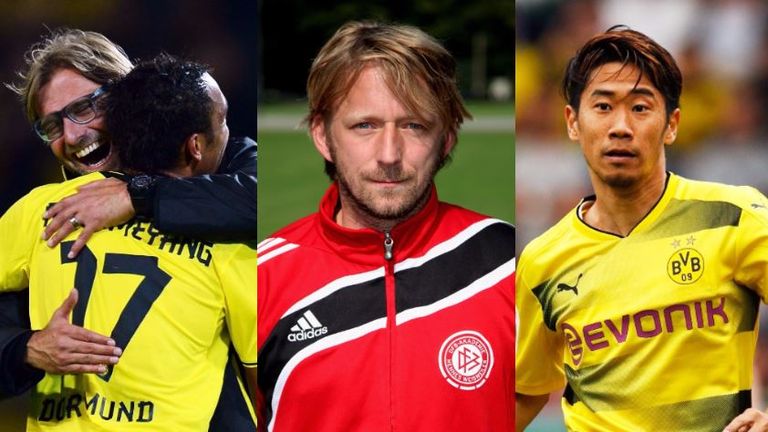 So, how will the trio be working?
Sky Sports News understands Gazidis has already briefed 200 of Arsenal's staff to explain how the search to find Wenger's replacement will be carried out. After 22 years of Wenger, and warning signs from Manchester United's managerial struggles after Sir Alex Ferguson, this will be a tough process.
As Guillem Balague stated on Friday, Arsenal had not approached potential candidates before Friday out of respect for Wenger, and that blank canvas could be both a positive and a negative.
It means they are starting from scratch in any negotiations, with the World Cup a distraction in any deal, though the names being linked with the Emirates are wide-ranging and will no doubt create exciting debate among Arsenal fans.
Gazidis, Sanllehi and Mislintat, who have worked together for under a year, will this week begin discussions with potential candidates.
Who do they want as manager?
This is where things get a bit tricky. Sky Sports News understands…
Gazidis believes former Gunners captain Mikel Arteta could be the man to replace Wenger. Arteta, only 36, enjoys a growing reputation as an innovative coach, working alongside Pep Guardiola at Manchester City, but it is understood there are concerns about his inexperience as the main man.
Sanllehi favours his former colleague Luis Enrique, 47, as the man to take the reins over from Wenger. Enrique won two La Liga titles as well as the Champions League as head coach at the Nou Camp and is known to want to return to management at a top club as quickly as possible, ideally in England.
Mislintat is reportedly keen on Hoffenheim manager Julian Nagelsmann and Schalke's Domenico Tedesco. Nagelsmann, just 30 years old, has worked wonders with Hoffenheim since taking over in his late 20s with the club in the relegation zone in the Bundesliga, while Tedesco, himself only 32, sits in second place with Schalke in just his first season as a top-flight boss.
RB Leipzig sporting director Ralf Rangnick is also commanding interest, while Carlo Ancelotti, Thomas Tuchel, Thierry Henry and Patrick Vieira are under consideration.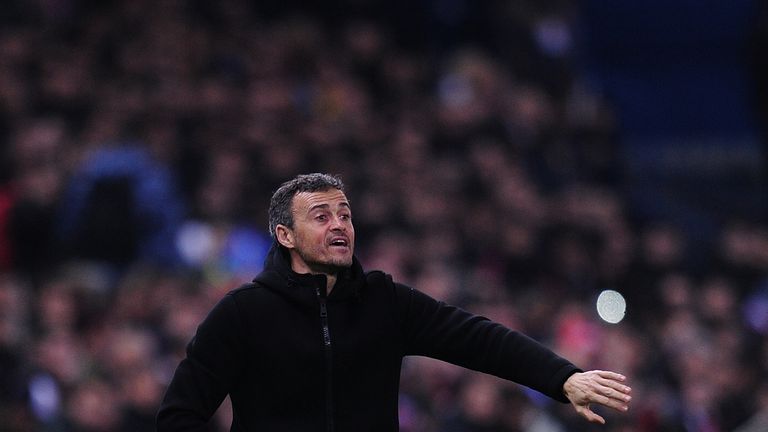 Quite a conflict in preference, then…
Several of the above names are young, but with varying reputations.
Burt, speaking on Sunday Supplement, worries that the different experiences of Sanllehi and Mislintat in particular could prevent the trio from coming to an agreement.
"You've got this German side to it, and the Spanish side to it. My colleague Matt Law wrote about how the Germans are looking at the German coaches, and the Spanish side are looking at the Spanish coaches. Where is the common ground?"
As with any job, the candidate interviews will either align the trio's preferences or skew them further.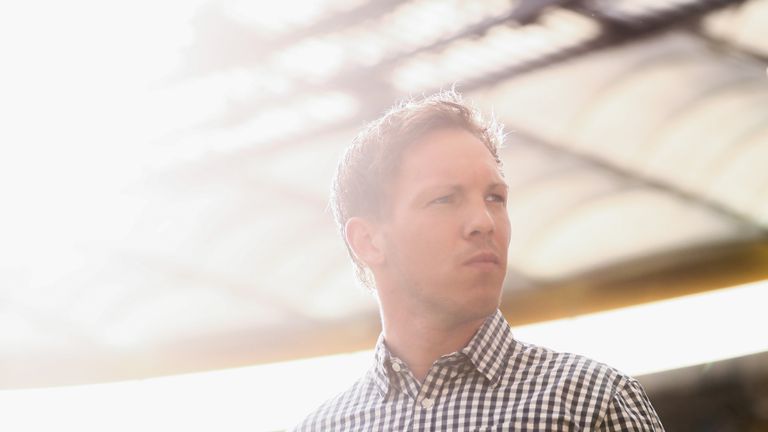 When will the new manager be appointed?
The timing of Wenger's announcement has allowed Arsenal to get to work with a chunk of the season remaining, but the club will ideally want a replacement by the beginning of the World Cup on June 14.
Of course, Arsenal's potential participation in the Champions League could alter the list of candidates who would happily take up the project, with the upcoming semi-finals against Atletico Madrid.
The transfer window both opens (June 9) and closes (August 9) early, while Arsenal's first announced pre-season friendly is on July 26, though more are expected to be scheduled ahead of the first day of the Premier League season on August 11.
May 13 - Wenger's last Premier League game/potential last game
May 16 - Potential Europa League final
June 9 - Transfer window opens
June 14 - World Cup starts/Premier League fixtures announced
July 15 - World Cup ends
July 26 - First ICC fixture v Atletico Madrid in Singapore
August 11 - Premier League starts
Who is favourite?
The contenders are constantly changing, but Luis Enrique is currently favourite, ahead of Arteta, Joachim Low, Max Allegri, Vieira and Brendan Rodgers.
See the live list of contenders HERE