Arsenal's new head coach Unai Emery has confirmed his coaching setup for next season - but who are the new faces in his backroom team at the Emirates Stadium?
Many of previous manager Arsene Wenger's first-team coaches have moved on with former Premier League-winning goalkeeper Jens Lehmann among the most notable departures.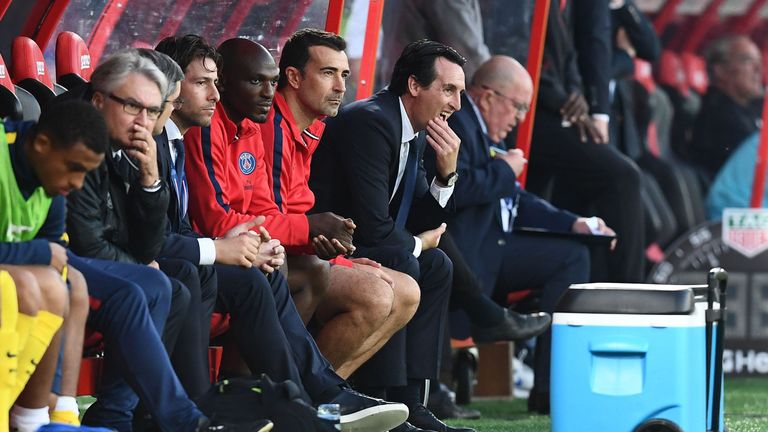 Long-term Arsenal servants including Neil Banfield, Tony Colbert, Gerry Peyton and Boro Primorac have also been let go alongside the head of the club's medical services Colin Lewin, but Steve Bould, who served as Arsene Wenger's assistant, stays on alongside some new faces.
Here we take a look at Emery's backroom team for the new season...
First Team Assistant Head Coach - Juan Carlos Carcedo
Carcedo retired from playing in 2006 after spells with Nice, Atletico Madrid, Leganes and Las Palmas and has been Emery's assistant ever since he took the reins at Almeria in the same year.
The 44-year-old has an excellent relationship with Emery having followed him to Valencia (2008-12), Spartak Moscow (2012), Sevilla (2013-16), Paris Saint-Germain (2016-18) and now Arsenal.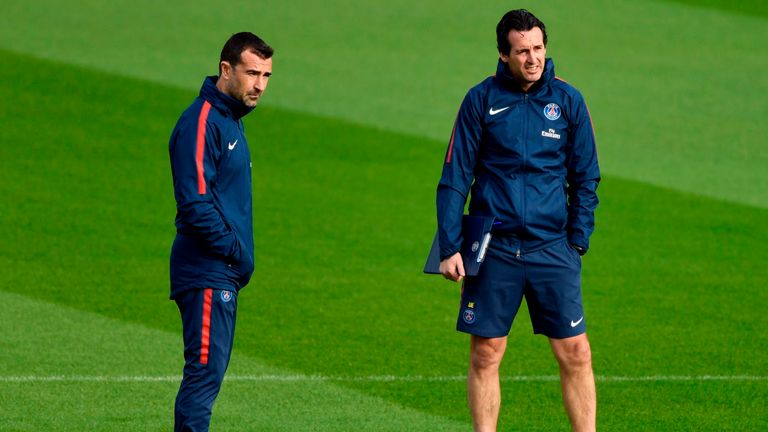 What can Arsenal fans expect from Carcedo? After arriving at PSG, Carcedo revealed what he and Emery expect from their teams: "Unai always wants to work. He's a football fanatic, and when you love this sport, it can take up all your time! We try to get the players to keep progressing, we try to achieve a balance in the team and we look to be solid in defence-all so that we can win, of course."
The former midfielder is also known to be very animated on the touchline and has a reputation for a fiery temper after earning two-match suspensions with both Sevilla and PSG.
First Team Assistant Head Coach - Steve Bould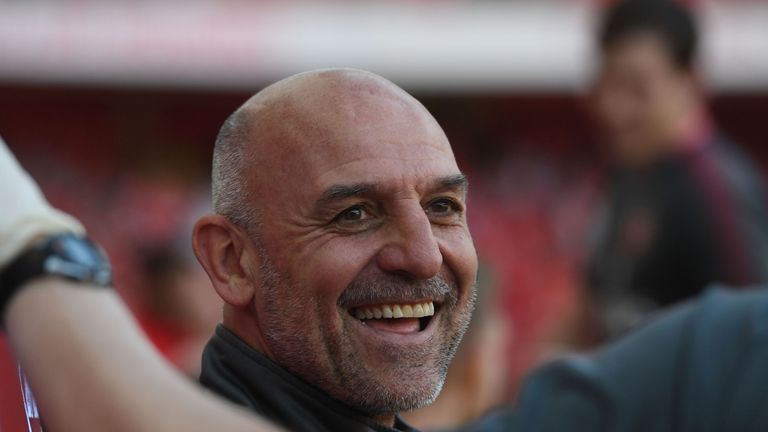 Appointed as Wenger's assistant in 2012, former Gunner Bould keeps his job as Emery looks to retain a link to the old set-up.
The 55-year-old, who won seven major honours at the club and made 372 appearances, started his coaching career in 2001 and led the Arsenal U18s to two Premier Academy League titles before replacing Pat Rice as Wenger's assistant.
A familiar face for the players, Bould will work alongside Carcedo at the Emirates.
First Team Coach - Pablo Villanueva
A talented youth player, Villanueva, who was a product of Real Madrid's academy, saw his playing career plagued by knee injuries.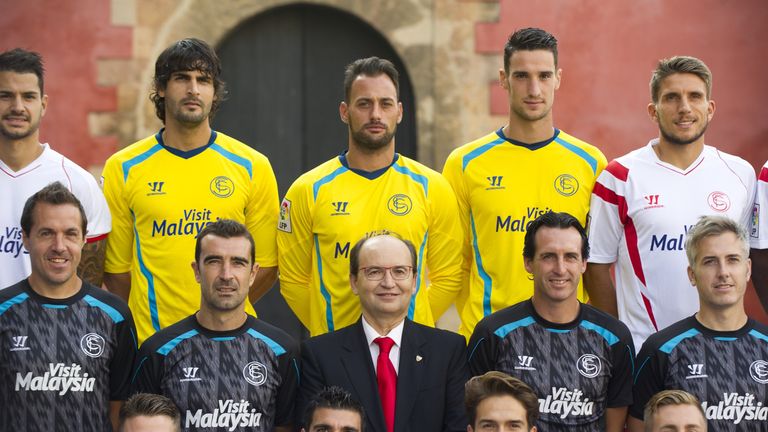 He turned to coaching and after a spell with AD Alcorcon he was appointed manager of Cordoba B in 2012. A year later he became manager of Cordoba's first team but was sacked in February 2014 after losing nine straight matches.
The 42-year-old first linked up with Emery in the summer of 2014 at Sevilla before the pair moved to the French capital with PSG.
Director of High Performance - Darren Burgess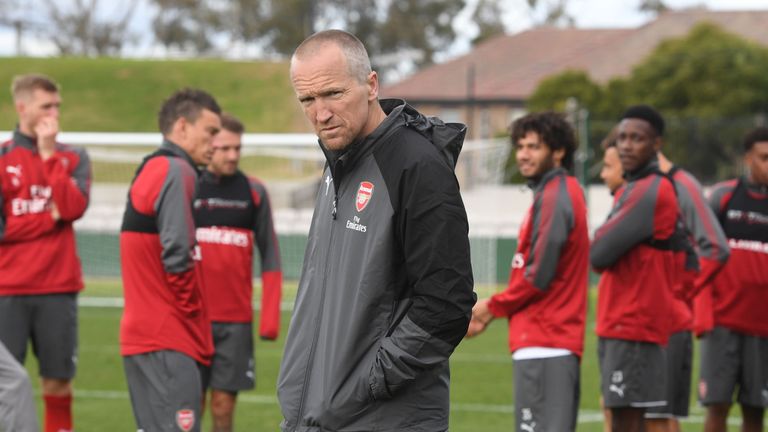 Brought in as director of high performance from AFL side Port Adelaide last summer, Burgess stays on as part of Emery's backroom staff.
Rumoured to have been hand-picked by Wenger, Burgess, who was head of fitness and conditioning at Liverpool from 2010 to 2012, has responsibility over squad fitness, medicine, psychology and performance analysis at the Emirates Stadium.
Strength and Conditioning Coach - Julen Masach
Masach first started working with Emery at Valencia back in 2008.
An experienced coach, the Spaniard started out at Alaves before experiences at Real Sociedad and the Turkish national team.
The 51-year-old also had a spell in the Bundesliga with Hannover 96, before being linking back up with Emery at Paris Saint-Germain.
Goalkeeping Coach - Javi Garcia
Another of Emery's trusted lieutenants, Garcia worked under Arsenal's new boss at Sevilla and Paris-Saint Germain.
The Spaniard started his coaching career as an assistant at Granada before becoming the goalkeeping coach at Sevilla. He continued working with Emery in France and the Ligue 1 champions were reportedly keen to keep him on after his work with Alphonse Areola.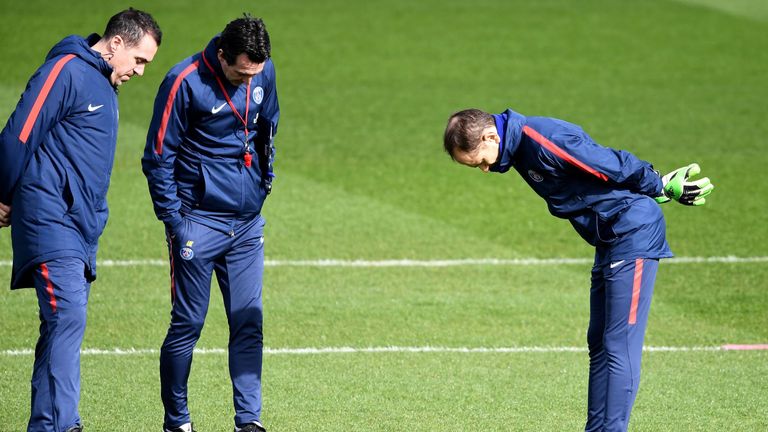 He also has some Premier League experience under his belt having spent a year at Swansea. He worked with former Gunner Lukas Fabianski at the Liberty Stadium, who was full of praise for the 38-year-old's methods.
He said: "I must say I'm really enjoying the work I'm doing with Javier. He is very organised and prepared, and his sessions are interesting and exciting - every day has something new. It is very important for us goalkeepers, especially at Swansea, to play well with our feet and start things from the back. So everything we have been doing in training with Javier is helping us improve on that area."
Goalkeeping Coach - Sal Bibbo
Bibbo is another who keeps his job at Arsenal and will work alongside Garcia with the goalkeepers.
The Englishman played for Crawley Town, Sheffield United, Reading and Bath City before switching to coaching on a full-time basis in 2006.
He moved to Arsenal last summer and will continue his work with Petr Cech, David Ospina and new recruit Bernd Leno.
Data/Video Analyst - Victor Manas
The final piece of the Emery puzzle, Manas first worked with Arsenal's new head coach at Almeria.
Unlike many of Emery's trusted colleagues, Manas did not work with Emery at Valencia or Spartak Moscow before re-joining the Spaniard at Sevilla and Paris-Saint Germain.
Manas films the games and training sessions with state-of-the-art technology providing Emery with feedback and footage to review.