Unai Emery criticism is a 'nonsense', according to Gary Neville
Sky Sports pundit highlights the impact of the new Arsenal coach
Last Updated: 21/08/18 5:53pm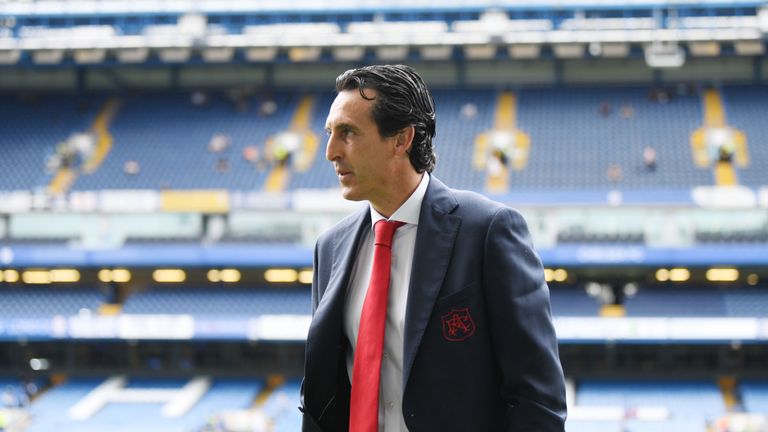 Unai Emery has been criticised for failing to make an impact at Arsenal after losing his first two games in charge, but Gary Neville explains why anyone who has not noticed the changes in the team's approach has not been paying attention…
I have to say that one of the laziest things that I have heard over the last few days is that it is exactly the same as under Arsene Wenger. It is ridiculous to suggest that. People cannot be watching the same game.
The execution of the idea may not be there yet but if you look, first of all, at the defensive idea, which Unai Emery is obviously working on, I don't think I have seen for over ten years, probably since the days of Tony Adams, Martin Keown, Emmanuel Petit and Patrick Vieira, an Arsenal team from back to front so compact.
They are not always getting it right. In fact, they are quite often getting it wrong. But the idea that you can see the coaches working on is there.
OFF THE BALL
It is 25 to 30 metres from back to front. He has got them in a shape that I have not seen Arsenal be in too many times. The back line are trying to push up with the ball, which, again, I think Arsenal have been lazy at, and we have seen them continually shift the possession.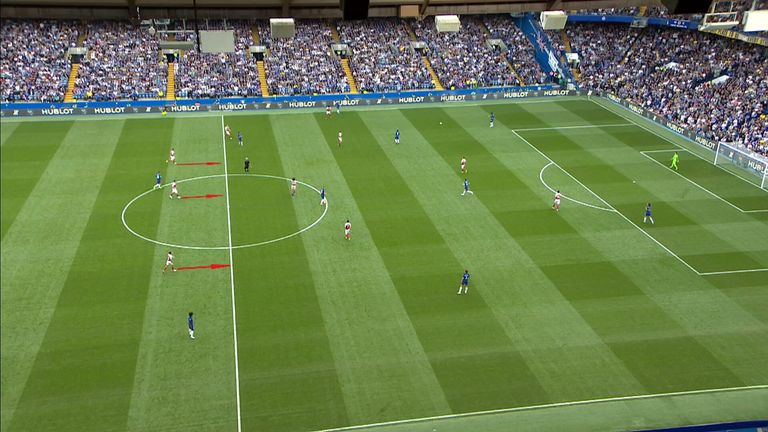 So for me, the idea of what the coach has been trying to work on is there. He is trying to undo quite a lot of the bad habits, to be quite honest with you, that have been going on for the last five or six years, that those players have had in them.
But the principle is there and that's a big change for me. It's a big step forward and if I were Unai Emery after these first two games against Manchester City and Chelsea I would be taking the positives. The way the back four is ending up with the rest of the team still a short distance away, for me, is a big success.
ON THE BALL
I have to say that last season this idea that Arsenal were always great under Arsene Wenger playing the ball out from the back was a nonsense. I thought they were hiding on the ball in midfield in the last two or three seasons. The combinations weren't there and the options weren't there.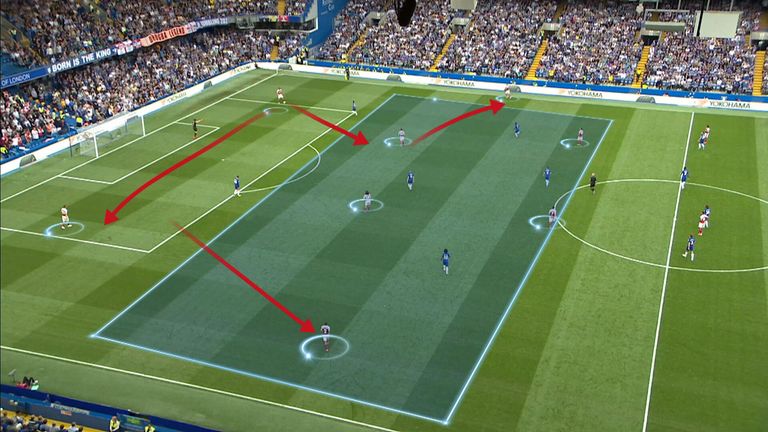 When I think of the six versus four that Unai Emery has created in possession, they look to be in positions where, from the shape of the team, they can progress from. Forty-five seconds after the ball was at the goalkeeper's feet playing out from the back, they end up with the ball in the back of the Chelsea net.
I never saw Arsenal play out from the back like this last year in terms of having the options there. They are getting caught on occasions and the execution is wrong but to say that the idea is not there or it is the same as last year is an absolute nonsense and it is disrespectful.