German FA chief thinks Mesut Ozil affair will not hinder Euro 2024 bid
Last Updated: 04/09/18 12:01am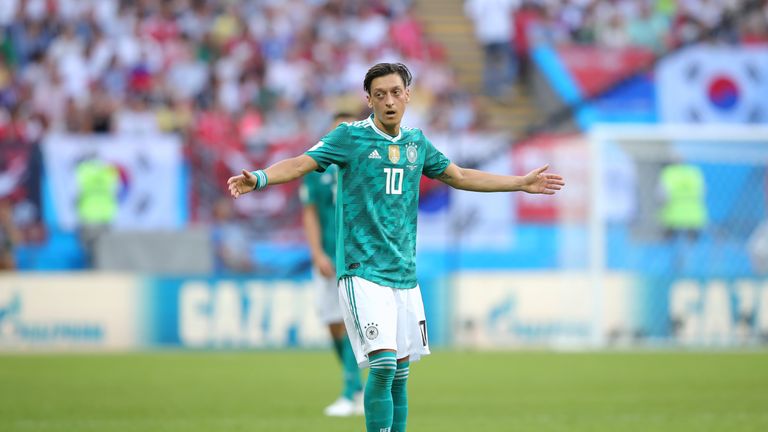 Under-fire German Football Association (DFB) president Reinhard Grindel is confident the controversy over Mesut Ozil's international retirement will not adversely impact Germany's bid to host Euro 2024.
Ozil walked away from the Germany set-up in the wake of their disastrous World Cup campaign, complaining of facing "racism and disrespect" and being made a scapegoat for the team's failure.
That was after Ozil and team-mate Ilkay Gundogan, who are both born in Germany but of Turkish origin, sparked a political storm in May by meeting Turkey's President Recep Tayyip Erdogan and being photographed together.
Arsenal star Ozil took aim at Grindel in a statement announcing his retirement, saying that "in the eyes of Grindel and his supporters, I am German when we win, but I am an immigrant when we lose".
Grindel rejected the accusations but knows he cannot simply shy away from the Ozil affair, despite the importance of their bid for Euro 2024, with Turkey also in the running to stage the tournament.
He said: "Everyone in the DFB and in UEFA knows me very well. I have very deep trust that they can put this into perspective, so I think there will be no influence on the bidding process."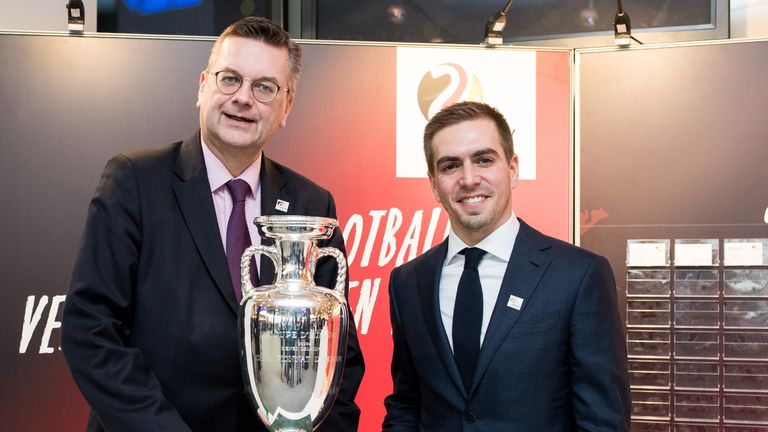 The Ozil affair has generated a fierce debate about integration in Germany, a country with a large ethnic Turkish population, but Grindel says his stance on the infamous photographs was about defending his values.
"In the end, it has nothing to do with whether a player of ours has a migration background or not," he said.
"If a German player would, in an election campaign, make a photo with, let's say, a far right-wing politician in Germany, we would have the same debate and we in the DFB would react in the same way.
"We stand at the DFB for values: respect, tolerance, fair play, freedom of speech and freedom of press. This picture with Erdogan upset our fans, because their President Erdogan doesn't stand for those values."
UEFA will announce the host nation for Euro 2024 on September 27.