Danny Mills
Football expert and columnist
Premier League team of the weekend: Paul Pogba, Alexandre Lacazette and Eden Hazard
Lucas Torreira and Aymeric Laporte also feature in Danny Mills' line-up
Last Updated: 08/10/18 1:39pm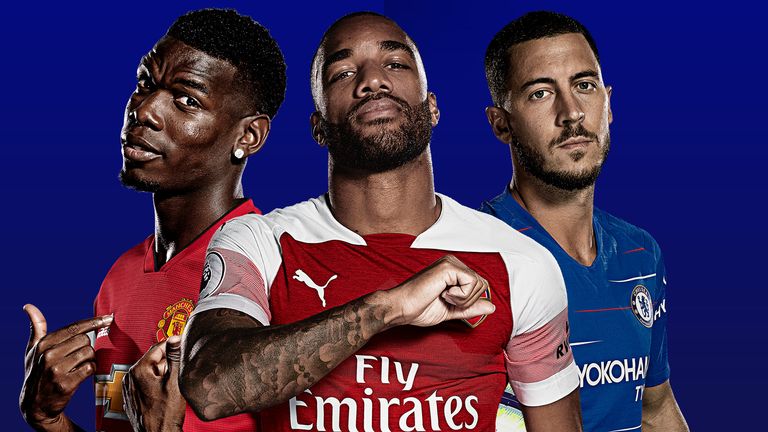 Who's made it into the team of the weekend after a big round of fixtures in the Premier League?
Regular Sky Sports News guest Danny Mills returned to the studio to deliver his verdict on the best team of the weekend.
After a stalemate at Anfield between Liverpool and Manchester City where the two defences came out on top, a remarkable comeback win from Manchester United over Newcastle and two fine performances from Arsenal and Chelsea at Fulham and Southampton respectively, there were plenty of options to choose from.
So who made his line-up? Here's the 11 players Mills picked, and his reasons why...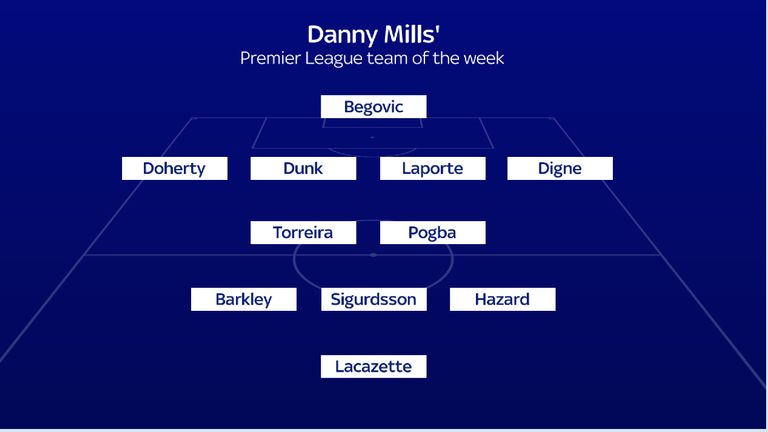 Goalkeeper
Asmir Begovic makes an appearance for keeping a clean sheet in Bournemouth's 4-0 win at Watford on Saturday, making two good saves as the Cherries racked up their biggest-ever Premier League away win.
Mills said: "Begovic made some really important saves against Watford early on, before he got clattered, and that gave them the impetus which they used to go on and win."
Sky Sports Fantasy Six-a-Side points
Asmir Begovic - 58 points
Defence
Matt Doherty makes the team of the weekend after netting his first Premier League goal in Wolves' 1-0 win at Crystal Palace. He's joined in the back four by Aymeric Laporte after Manchester City did something few clubs have managed and stopped Liverpool scoring at home.
Lewis Dunk also features after his performance alongside Shane Duffy in Brighton's win against West Ham on Friday night, and Lucas Digne makes the line-up at left-back following a strong showing as Everton beat Leicester 2-1.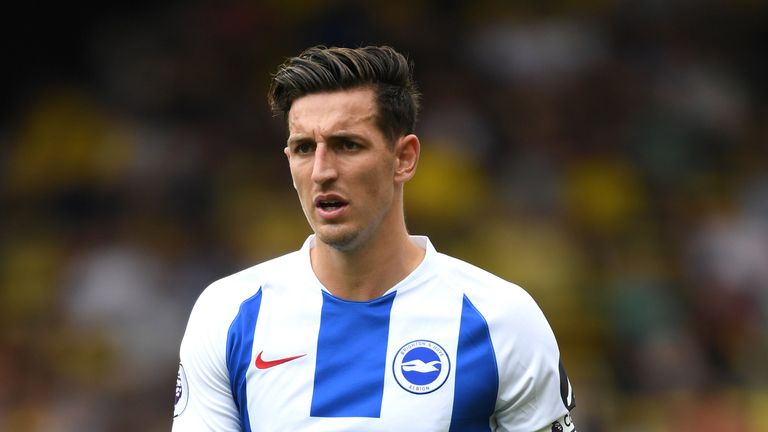 Mills said: "Defensively it wasn't easy to choose between people. Doherty scored a fantastic goal, he did well, so did Digne, it's taken a little bit of time to adjust to Everton and his new surroundings, team and style of play.
"Laporte was very good for Manchester City and Lewis Dunk has got himself into the England squad for his consistent performances."
Sky Sports Fantasy Six-a-Side points
Matt Doherty - 98.5 points
Aymeric Laporte - 79 points
Lewis Dunk - 47 points
Lucas Digne - 58 points
Midfield
Mills picks a midfield anchored by Lucas Torreira and Paul Pogba, the latter of whom continued his lurch from hero to zero and then back again by helping to mastermind Manchester United's 3-2 comeback win over Newcastle on Saturday, and reportedly offered his assistance in the dressing room at half-time as much as he did on the pitch.
Speaking about why he had picked Pogba in a more defensively-minded midfield role, Mills said: "You have to look at the players around him. Who he's got in front of him.
"Sigurdsson is better at No 10 than Pogba. You can't play him on the left, I think it'd be a waste on the right, and if you can get to understand that position and make him feel comfortable as a slightly more defensive midfielder, with Nemanja Matic or whoever alongside him, he could be one of the best players in the world."
Elsewhere, Ross Barkley is included after scoring his first Chelsea goal and making another, with Eden Hazard making the line-up again following another superb performance. Gylfi Sigurdsson also makes the list after his goal in Everton's win at Leicester.
Mills added on Barkley: "He is starting to look the real deal, understand what it needs to play that position and doing the ugly side of the game, making the right decisions."
Sky Sports Fantasy Six-a-Side points
Lucas Torreira - 45 points
Paul Pogba - 69.5 points
Ross Barkley - 71.5 points
Gylfi Sigurdsson - 91.5 points
Eden Hazard - 105 points
Attack
Alexandre Lacazette is Mills' only out-and-out forward, and picked up the man of the match award in Arsenal's 5-1 demolition of Fulham. He scored twice in that game to add to a bright start to the season and he's now got four goals in eight games for the Gunners in this campaign.
Mills said: "There were lots of people in attacking positions who put in good performances, Aubameyang came on and scored too but Lacazette's couple of goals were great and he's playing very, very well at the moment."
Sky Sports Fantasy Six-a-Side points
Alexandre Lacazette - 89 points