McLeish calls for FA action
Aston Villa boss Alex McLeish wants the Football Association to investigate Robin van Persie's alleged elbow on Carlos Cuellar.
Last Updated: 29/01/12 8:01pm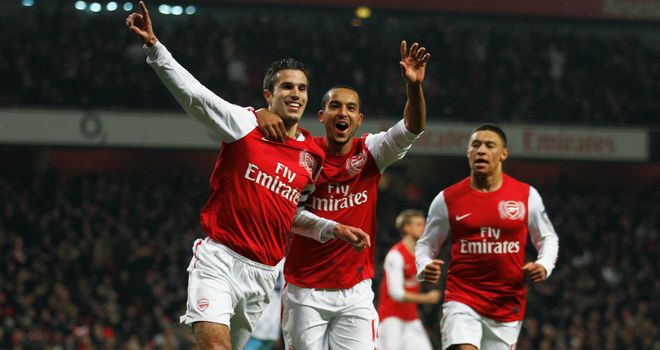 Aston Villa boss Alex McLeish wants the Football Association to investigate an incident involving Arsenal's Robin van Persie in Sunday's FA Cup tie.
Villa led Arsenal 2-0 at half-time and looked set for the fifth round only for the Gunners to hit back after the break.
Two Van Persie penalties sandwiched a lucky Theo Walcott goal in the space of just seven second-half minutes.
But McLeish thinks Van Persie was lucky not to get a red card for a 64th minute incident, when he appeared to elbow Carlos Cuellar.
"If it was an elbow in the face, yes I would like them to look at it," said the Villa boss when asked if he wanted the FA to take action.
Terrible
"I don't like to point the finger at players, but it's something you don't like to see.
"I saw it in real time and I haven't seen it again on television, but it looked like he hit him in the face with his elbow. Cuellar is not someone to go down if he hasn't been hurt."
Regarding the game itself, McLeish added: "We had a terrible eight minutes. The goal they got gave them a huge lift and they scored the second goal far too quickly after that.
"We still had chances to at least get a draw, but we've just got to take it on the chin and move on to the next league game.
"I expected a reaction from Arsenal, but I didn't think they looked as if they could score. Then the first goal gave them a lift and I thought the second penalty was a bit harsh.
"Maybe we didn't defend as compactly (after the break). Their midfield started to get a bit of possession and that gave them the ascendancy."