Alisher Usmanov claims he would be willing to pump funds into Arsenal
Alisher Usmanov claims he would be prepared to hand Arsene Wenger a transfer warchest were he in charge at Arsenal.
Last Updated: 28/01/13 9:33pm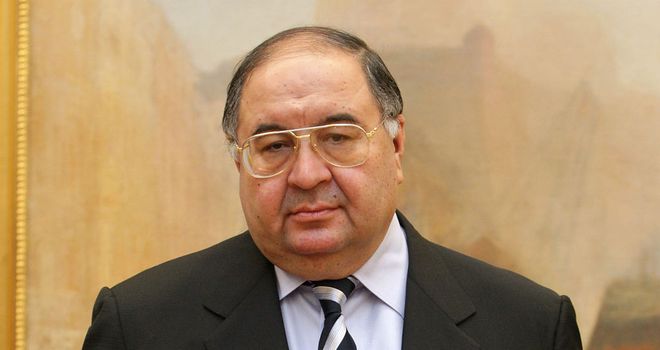 Usmanov's Red and White Holdings company hold a 29.95 per cent stake in the Gunners, but the 59-year-old continues to endure a frosty relationship with majority shareholder Stan Kroenke.
The Uzbeki oligarch remains an unknown quantity to many at the Emirates and has been portrayed as a disruptive influence by members of the Arsenal board.
Usmanov claims he is being shed in an unfair light, with it his desire to see the club fulfil their potential by offering Wenger the right tools in which to do his job.
On Arsenal's reluctant to spend big, he told L'Equipe: "For me, Arsene Wenger is one of the best coaches in the world but it's not easy for him.
"I think he deserves that players are brought in when needed. If that happens, we can ask everything of him. But, today, he's sacrificed because of the policy.
"Everything is in Mr Kroenke's hands and I hope he succeeds, even if he doesn't go along with my ideas. The greatest achievement of Arsene Wenger is to have created two teams - the one that now plays for our rivals and the one that is trying to be among the best in the league.
"That's why I say it's not enough to merely flatter the coach but to give him the possibility to buy superstars. And not just stars but those chosen by Wenger.
"Arsenal don't seem to need me. I'm a strong man. If someone needs my help, my money, my know-how, I'm always ready."