Jack Wilshere exempt from Euro U21 duty this summer, Roy Hodgson confirms
Arsenal's Jack Wilshere will be exempt from summer duty at the European U21 Championship, Roy Hodgson has confirmed.
Last Updated: 01/02/13 8:59am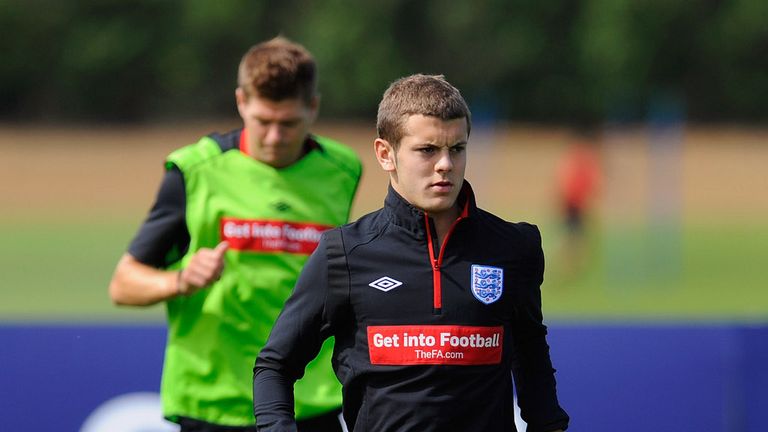 Hodgson this week announced his squad for Wednesday's friendly with Brazil at Wembley but it was one missing several of the youngsters who have made an impression at senior level in recent months.
Phil Jones, Jordan Henderson, Jonjo Shelvey, Raheem Sterling and Wilfried Zaha were instead picked in Stuart Pearce's squad for Tuesday's U21 encounter with Sweden at Walsall.
But while Hodgson believes that quintet will benefit from tournament experience in Israel this summer, a fit Wilshere is already pivotal to his World Cup plans.
"It is not right to compare Jack with Zaha, Sterling and Shelvey, etc," Hodgson said.
"You have to give Wilshere the credit that he has established himself as a bonafide first-team player."
Hodgson took an early opportunity to ward off accusations that Pearce's youngsters face burnout.
He added: "Tournaments are played at the end of a football season; how do you avoid the players not having played a long season before, unless it is being suggested that anyone picked doesn't play for their clubs for five or six weeks beforehand? I don't think that would be very popular.
"The U21 tournament finishes in the middle of June. I don't think the Premier League kicks off again until the middle of August.
"Two months is a long time. Quite a lot of people in normal jobs wouldn't mind two months of not having any real pressure to perform."