Theo Walcott: Fear of spoiling 15-year record behind Arsenal's top-four challenge
Fear of making unwanted history is driving Arsenal's players towards a top-four finish, according to Theo Walcott.
Last Updated: 15/05/13 4:10pm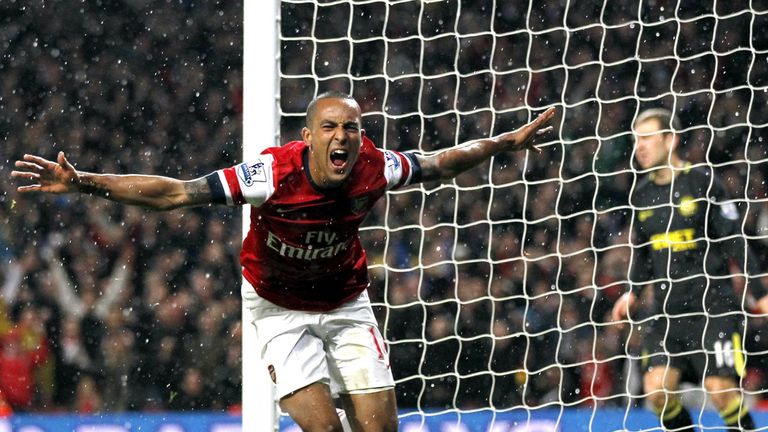 Walcott was on target in a 4-1 victory over Wigan which restored Arsene Wenger's side to fourth place with one set of fixtures to play - a situation which appeared unlikely when defeat at Tottenham in March left them seven points adrift.
Victory at Newcastle on Sunday will guarantee UEFA Champions League qualification for the 16th successive season, and Arsenal's current players do not fancy being the first in almost a generation to miss out.
Walcott said: "We just have great experience in knowing what to do when the time is right. It is funny. It happens every year.
"We tend to finish very strong. I think it is just because the players want it so much.
"Champions League football is big for the future of the club and the players. We have been in it for the last 15 years and we don't want to be the players who are not part of that.
"We just need to show that in the mid-season and at the start and we could hopefully be even higher than we are and not have this situation we are in.
"But it is very positive, and we will be fighting strong on Sunday."
Walcott's desire to play as a centre-forward was suggested as a reason for his delay in signing a new contract earlier this season, but he has been used largely on the right of a three-man attack since committing his future to the club.
He said: "I am making runs in from the right and the manager is playing me up front now and then.
"I can wander at times and it works - there is a lot of rotation in that front line so when it is working, don't change it."