Olivier Giroud confident Arsenal can challenge for the title
Olivier Giroud is confident Arsenal can compete for the Premier League title next season.
Last Updated: 12/06/13 6:05pm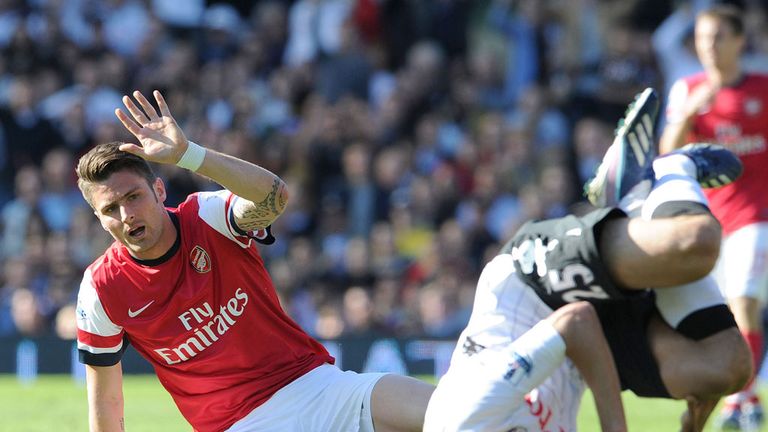 Arsene Wenger's side ended a poor campaign on a high after securing fourth place, and Champions League football, ahead of local rivals Tottenham.
And Giroud believes if Arsenal can get off to a flying start in August, they will be able to challenge the top three.
"If we start better than we did this season, I know that we will compete for the title next year because we are used to playing together now and have improved as a team," he said.
"We have also improved as individuals throughout the season, especially the newcomers like Santi (Cazorla), Lukas (Podolski) and me."
The Frenchman arrived from Montpellier last summer, and after settling in at The Emirates he became a focal point of Arsenal's attack - finishing with 17 goals.
"It was not easy at all. It was a massive challenge," he said.
"I hope that as early as my second season, I can play week in week out and keep scoring regularly because it's key for a striker.
"I have scored fewer compared to last season in Montpellier but the ratio, minutes played to goals scored, is good.
"I scored 17 goals in all competitions and gave 10 assists which, for a first season in England, is good. I am happy with the stats.
"However, you can always do better and I know I can do better and there is a lot of room for improvement. That is why I am already looking forward to next season."